Essential Toolkit for Commercial Contractors to Boost Productivity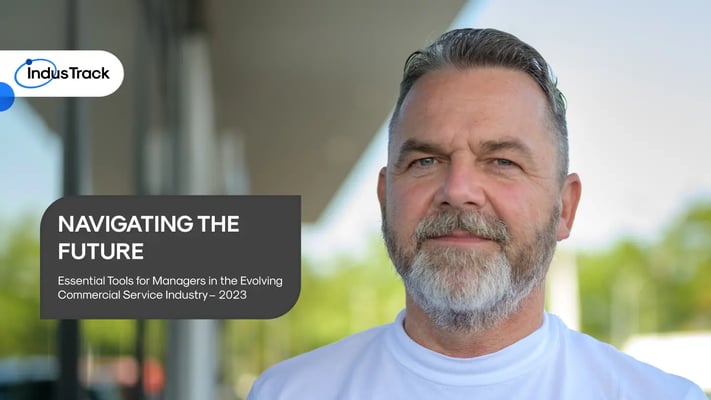 In today's competitive business landscape, commercial service contractors are more than ever interested in streamlining their business operations and productivity.
Most of them rely on standalone accounting systems to understand the business performance and use different tools but these traditional accounting systems and their reports don't have the capability to show the 360-degree view of a service business.
Therefore, managers face challenges to get critical insights into performance gaps, process inefficiencies, and revenue generation potential. The accounting numbers do not identify the financial loopholes and efficiency gaps.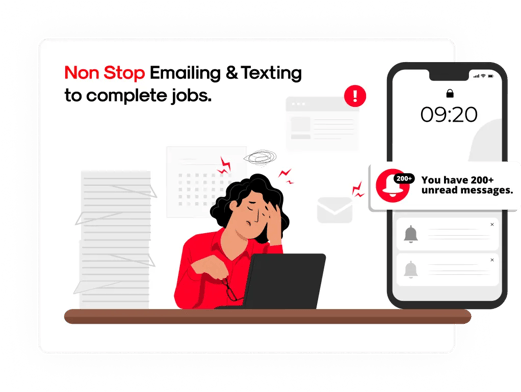 Recognizing this limitation, an increasing number of commercial service companies are turning to field service management (FSM) solutions to optimize their processes and get the right data to make better decisions. FSM software, such as IndusTrack, is specifically tailored for commercial service contractors, providing a comprehensive set of tools to drive profitability.
So, let's now talk about how these FSM solutions can bring benefit to you!
Driving Business with Actionable Insights
By implementing the right field service management solution, businesses can benefit from comprehensive reports and interactive dashboards that provide a clear overview of their operations. These insights include a breakdown of their
goals versus the actual profits,

work completed by each technician,

logged hours,

and overall performance trends.
The software's productivity reports by technicians enable businesses to identify their top-performing field technicians.
Additionally, scheduling and dispatching reports tell about the most profitable jobs, supporting strategic decision-making. Time tracking reports facilitate the efficient allocation of resources by optimizing routes for job destinations, saving valuable time.
Efficient Resource Allocation:
Time tracking reports facilitate the efficient allocation of resources by optimizing routes for job destinations, saving valuable time.
Process Automation:
Through process automation, unproductive hours are minimized, leading to an increase in team productivity.
Informed Decisions for the Future:
With access to employee performance reports, management gains valuable insights to make informed decisions for the future.
By using this data, businesses can continually improve their operations and enhance overall performance. Therefore, having the correct numbers result in reduced expenses and a positive impact on the company's bottom line. In fact, the right field service management solution empowers businesses to make data-driven decisions that contribute to their success.
Never Lose a Part Again with Barcode Tracking
Another significant challenge faced by commercial contractors is the rising cost of parts and materials. Current manual processes and disconnected systems lead to losses and unnecessary expenses.
Monitoring Parts Inventory:
The FSM solutions offer commercial contractors the ability to monitor the utilization of parts inventory on their trucks. This real-time tracking helps prevent losses and ensures that the inventory is efficiently managed.
Unique Barcode Generation and Tracking:
Through the use of unique barcode generation and tracking, contractors can regain control over costly materials. Each item can be assigned a barcode, making it easy to track and manage, reducing the risk of misplacement or theft.
Ensuring Accountability:
With the ability to easily receive inventory and assign serial numbers to expensive parts and equipment, contractors can ensure that nothing goes missing or unaccounted for. This level of accountability helps in reducing losses and minimizing unnecessary expenses.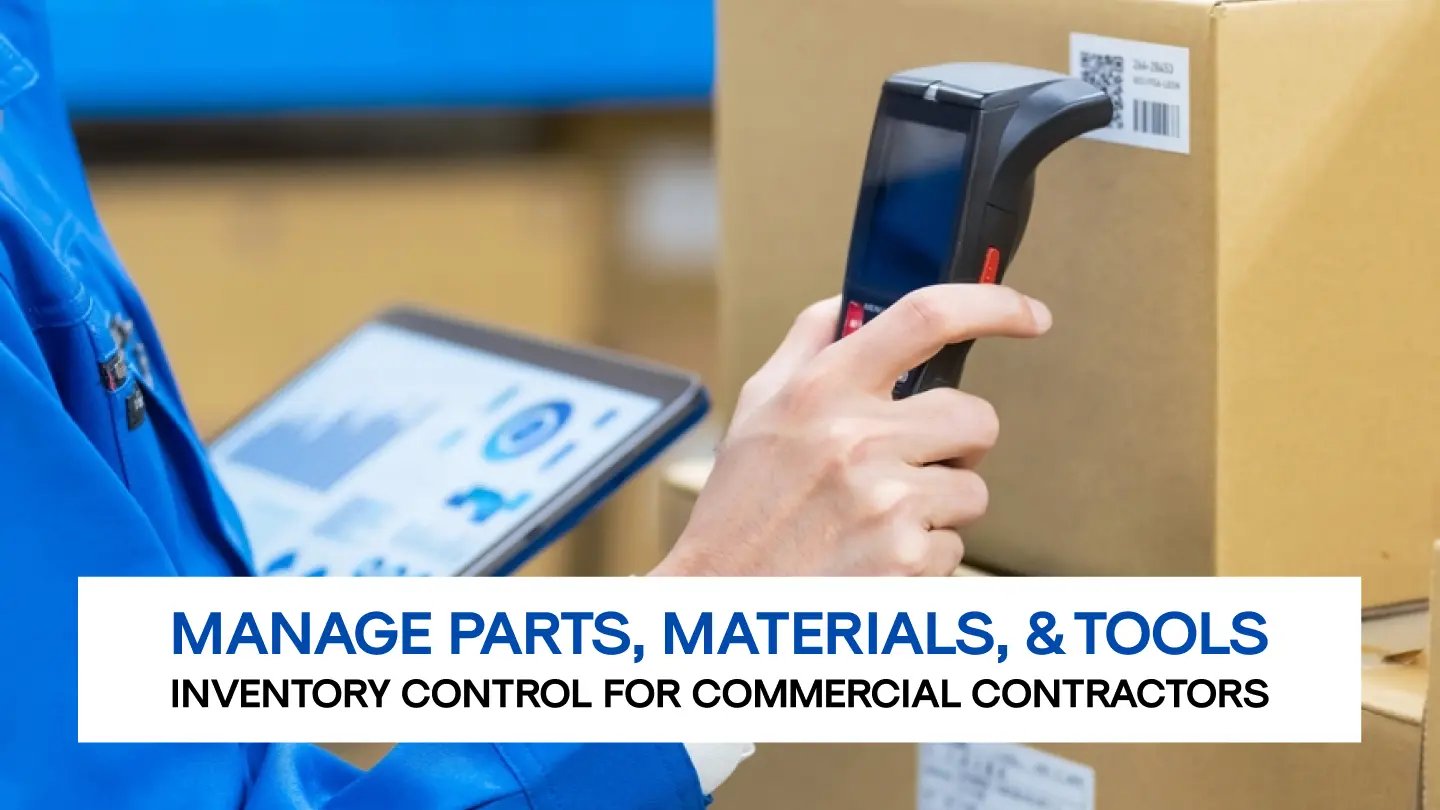 Moreover, these systems track tools electronically, preventing their loss or misplacement. The right software features a convenient check-in and check-out process, empowering contractors to scan parts and tools effortlessly. By ensuring complete inventory control, businesses avoid unnecessary costs resulting from incomplete tracking.
Empower Your Technicians, Enhance Retention: Unlocking Success with FSM Solution
The third crucial aspect to consider is employee and technician retention. Hiring and retaining skilled technicians is challenging, given the competitive nature of the industry. To address this, it is essential to provide technicians with user-friendly tools and proper training.
Mobile App for Technicians:
The right field service management software offers a Mobile App designed to simplify work for technicians in the field. This app becomes a valuable tool in their daily operations.
Easy Access to Information:
Technicians gain easy access to important information through the app, including customer details, job histories, equipment information, job lists, and checklists. This immediate access to data streamlines their workflow and enhances productivity.
Streamlined Communication:
By using the Mobile App, technicians can eliminate the need for phone calls, manual paperwork, and end-of-day data submissions. The app facilitates seamless communication between the office and field teams, making collaboration more efficient.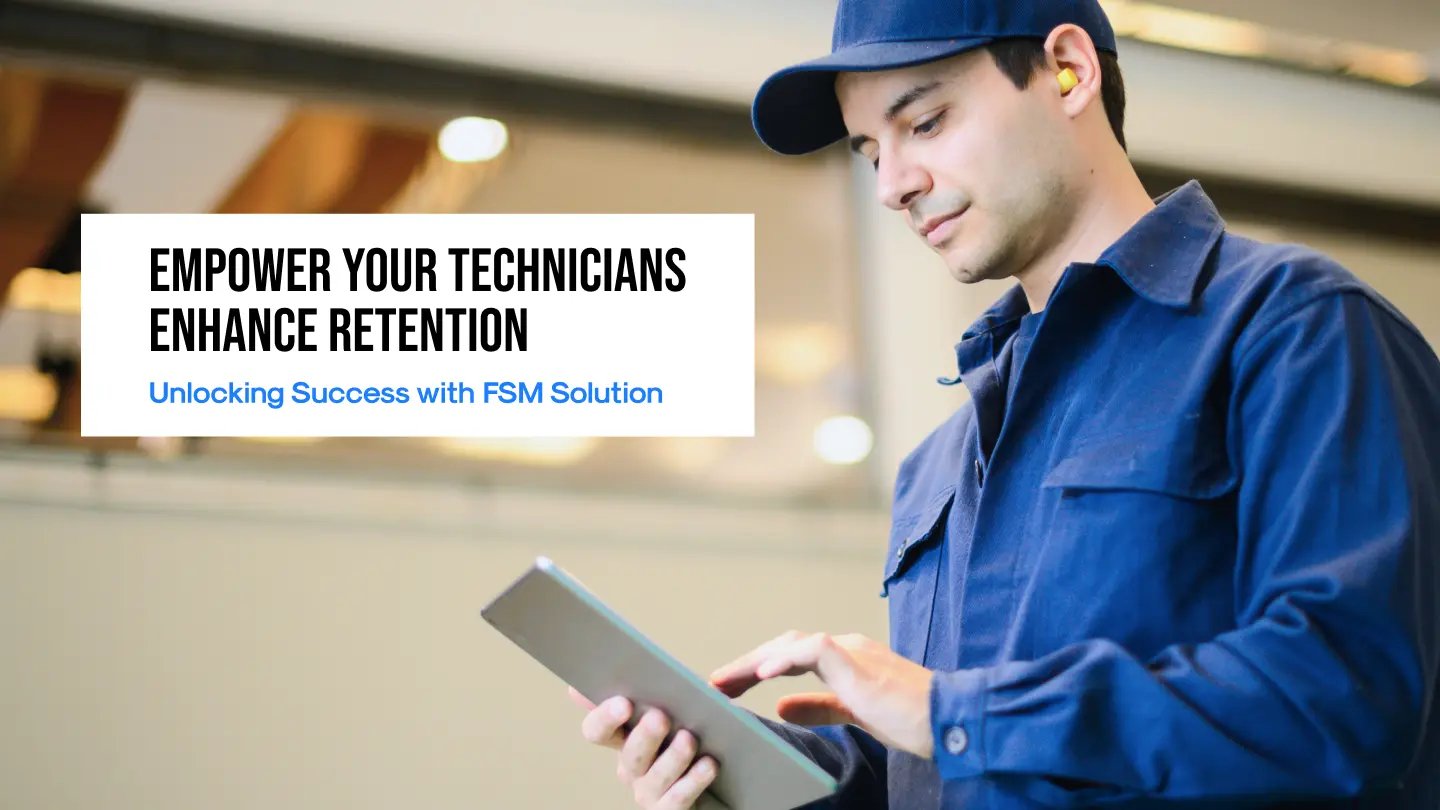 Efficient Invoicing:
The Mobile App allows technicians to handle invoicing directly from the field, reducing delays and paperwork. This quick and easy invoicing process benefits both the management and the customer.
Accurate Directions and Navigation:
The mobile app provides clear directions to job sites, ensuring that technicians reach their destinations efficiently without wasting time driving aimlessly. This feature helps in better time management and improved customer service.
Digital Paperwork Storage:
By storing paperwork digitally on their mobile devices, technicians can access and update job-related history on the go. This reduces the need for physical paperwork, leading to better organization and reduced stress for both office and field employees.
When office employees are happy and equipped with the right tools, field employees benefit from improved communication and streamlined operations.
Exceed Your Customer Expectations: Client Satisfaction at Its Best with the Right FSM Software
The power of the right commercial FSM software enables you to deliver faster and more personalized service to your clients, resulting in higher customer satisfaction.
Effortless Access to Customer Information:
With FSM software, accessing customer information becomes effortless, enabling businesses to provide tailored solutions that build trust and enhance the overall customer experience.
Centralized Platform for Job Transparency:
FSM software offers a centralized platform with customer records, job details, equipment information, and checklists. This eliminates the hassle of searching through multiple systems or physical files, ensuring accuracy in the work and facilitating quick responses to customer inquiries.
Enhanced Communication with Customers:
Businesses can send service reminders and technician details over SMS text, keeping customers informed about upcoming service appointments. Auto-reminders for invoice due dates and contract expirations show proactive customer care, exceeding their expectations.
Customer Approval Onsite:
FSM software allows technicians to obtain customer approval directly through their Mobile App. By sending estimates and invoices via email and enabling digital signatures, the approval process is accelerated without the need for manual paperwork.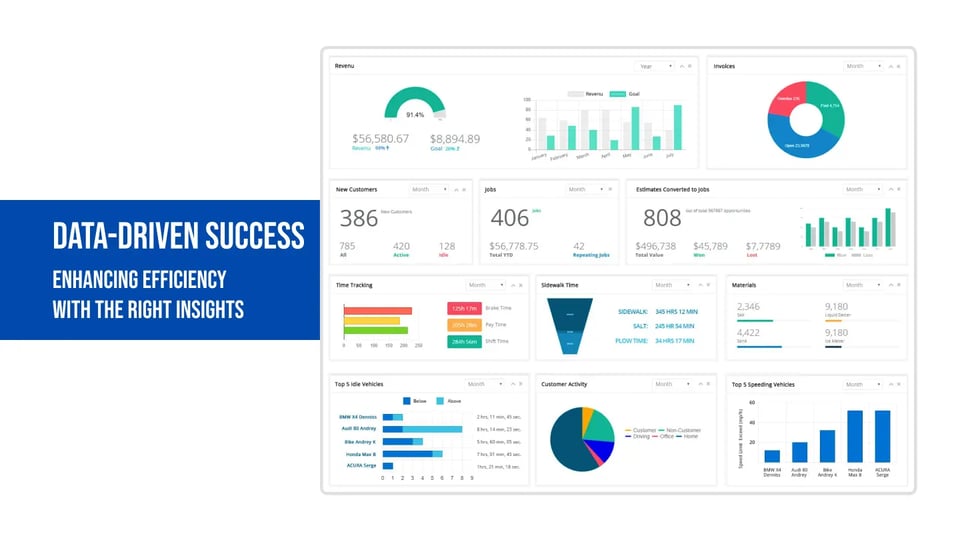 Conclusion
Many different software and tools are there in the industry. All of those are good but for residential contractors. The one FSM software that is built solely for commercial contractors is IndusTrack.
By choosing a comprehensive software solution like IndusTrack; that
Processes gaps

Automates operations

Optimizes inventory management

Provides intuitive mobile tools,
commercial contractors can navigate the challenges of the industry successfully.
From all the nitty-gritty details in the workflows of a commercial contractor to the big important features, the software covers it all. IndusTrack's unique software not only identifies issues within the business but also streamlines processes, provides the right data to drive profitability, reduces inefficiencies, and ultimately leads to improved profitability. All you have to do is book a personalized demo, and there, you'll be getting to know it all.
Make the smart choice for your business growth today!