Make your proposals look professional.
Create service, installation, or new construction estimates and view the profit margins instantly.
Choose from the existing proposal templates or build your own, including terms, signature sections, about us, notes, etc.
Email professional quotes including a PDF, and a link to view all the estimate details digitally.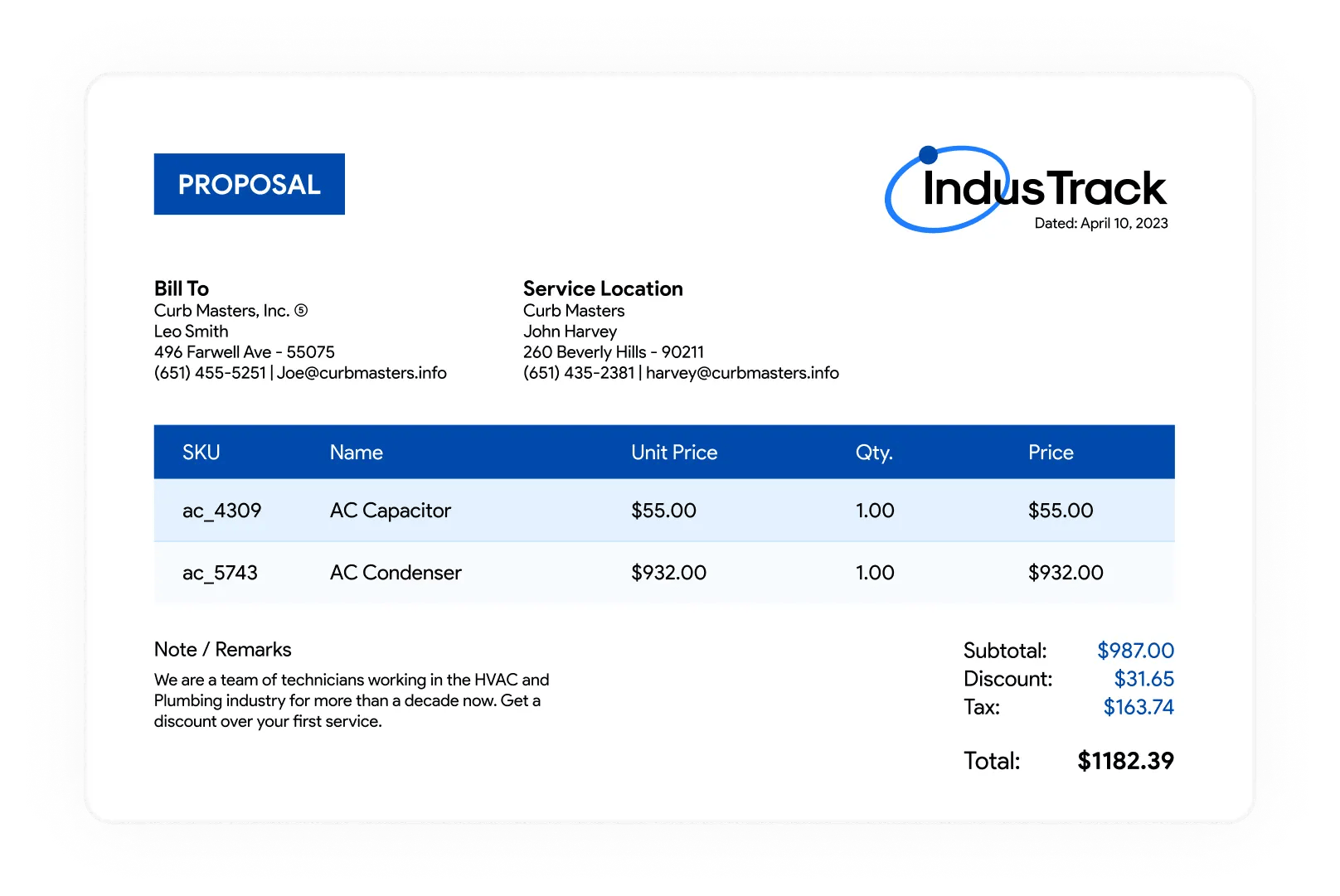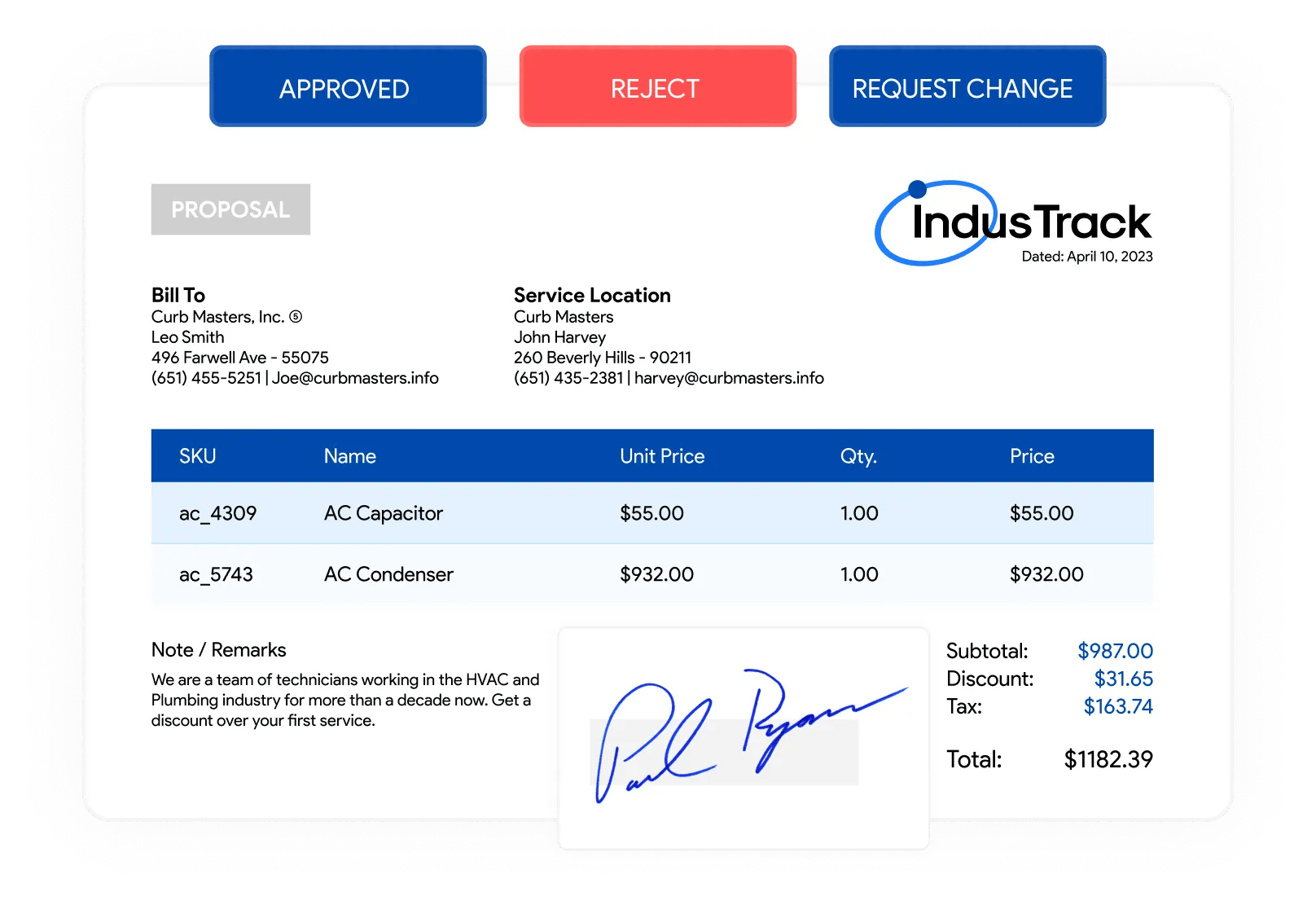 Get online quote approval ASAP.
Get one-click approvals on estimates from your customers with digital signatures.
Get onsite customer approvals on estimates while working in the field.
View the status of each estimate as viewed, opened, and won.
Convert estimates to jobs with a click.
Save time by automatically copying estimate details to create jobs and simplify your workflows with easy conversions.
Add notes or any other additional information, and dispatch the job to the tech instantly, or save it to dispatch later.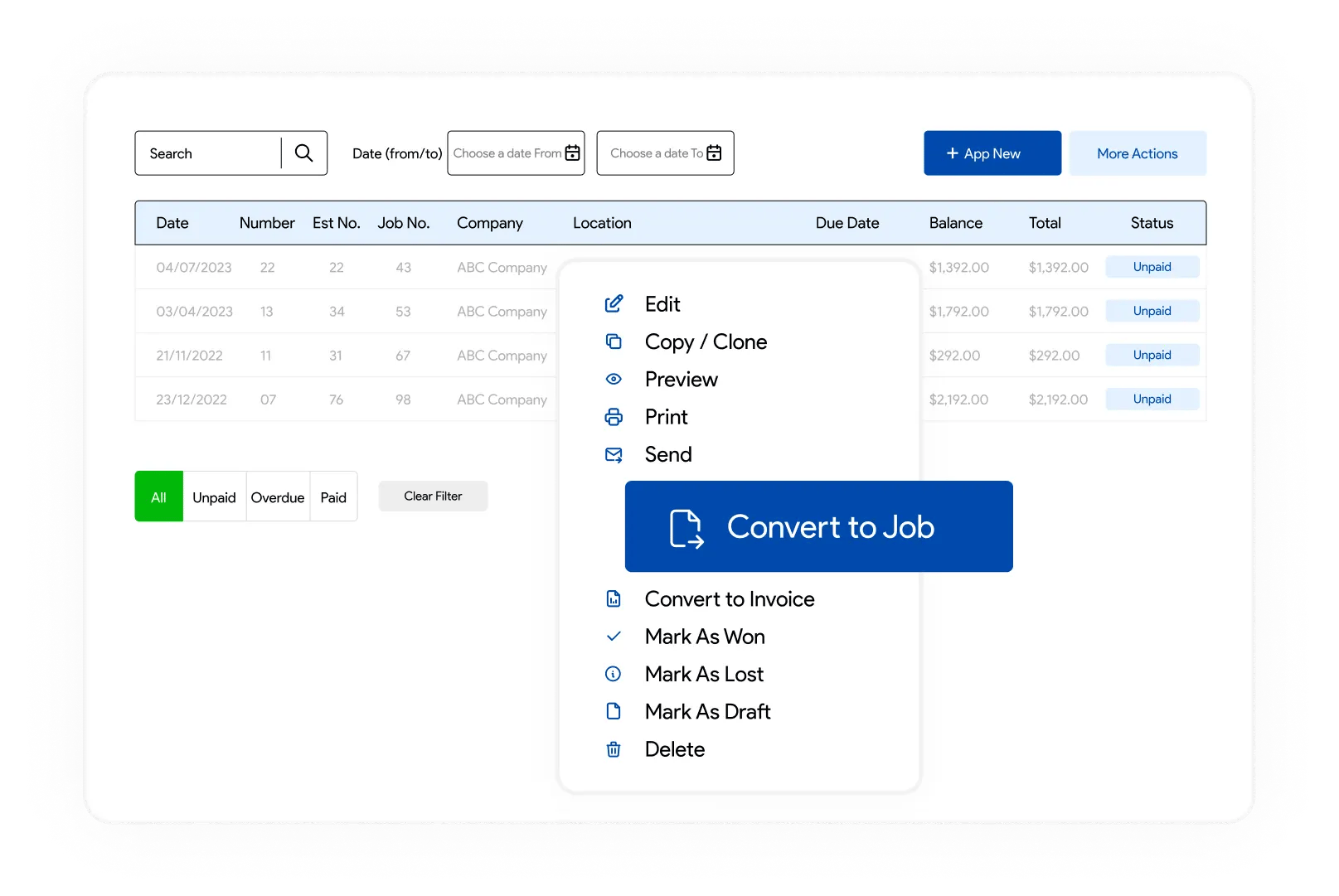 Win up to 50% more jobs!
Price your services with premium-looking estimates to bring more customers into your commercial service business.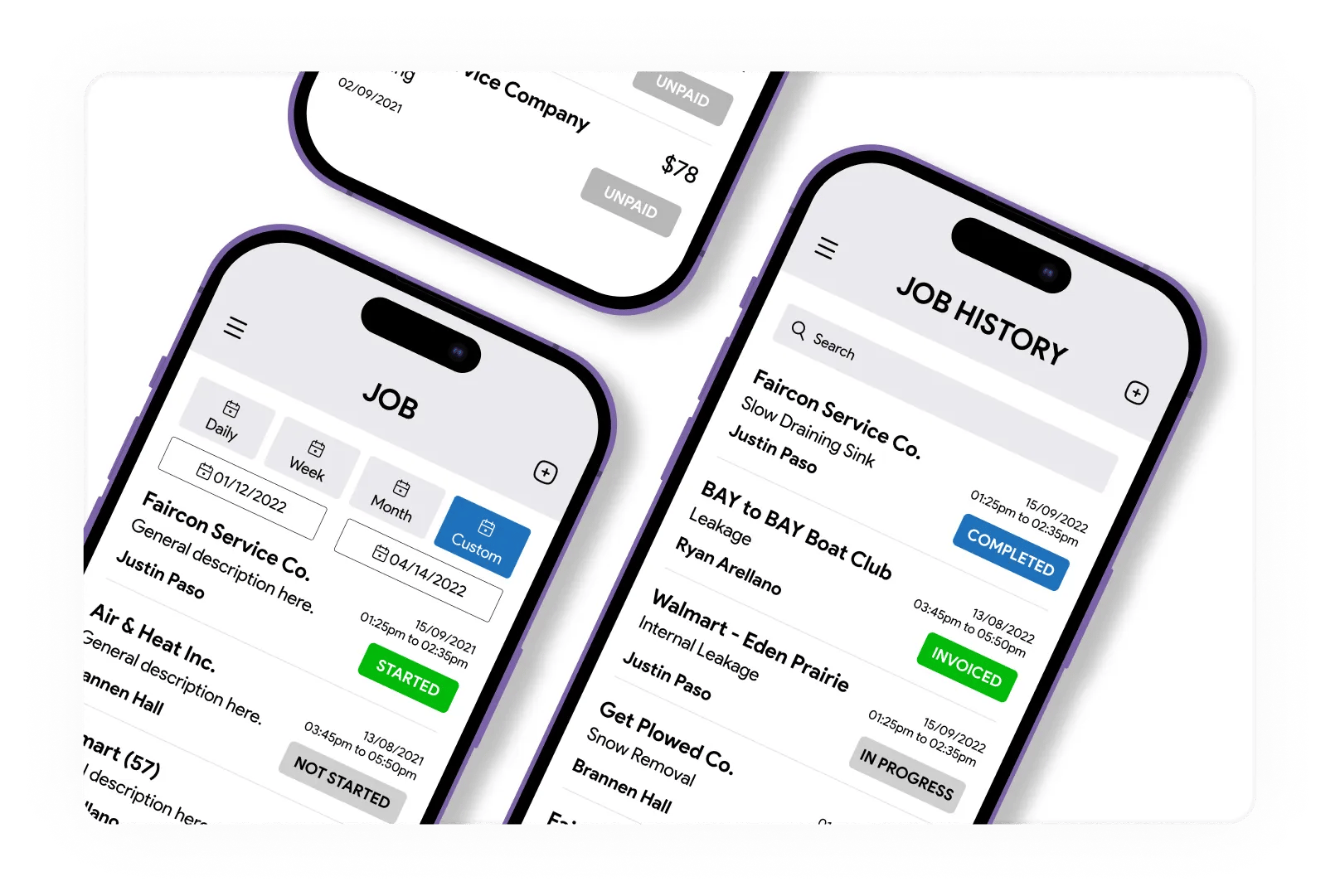 Increase tech productivity with the Mobile App.
Keep your field team informed with detailed notes for each job, parts, and custom forms.

Techs can add notes, take pictures, attach forms, and update job statuses right from the mobile app.

They can work both in online and offline modes.

Easily access job and equipment history using the mobile app.
Electronically capture details for invoices.
Automatically add/transfer all parts, notes, and labor hours to the invoice from the job and avoid underbilling.
Update missing details on the invoices before sending them to your customer.
Attach forms and pictures from the job to the invoice with one click.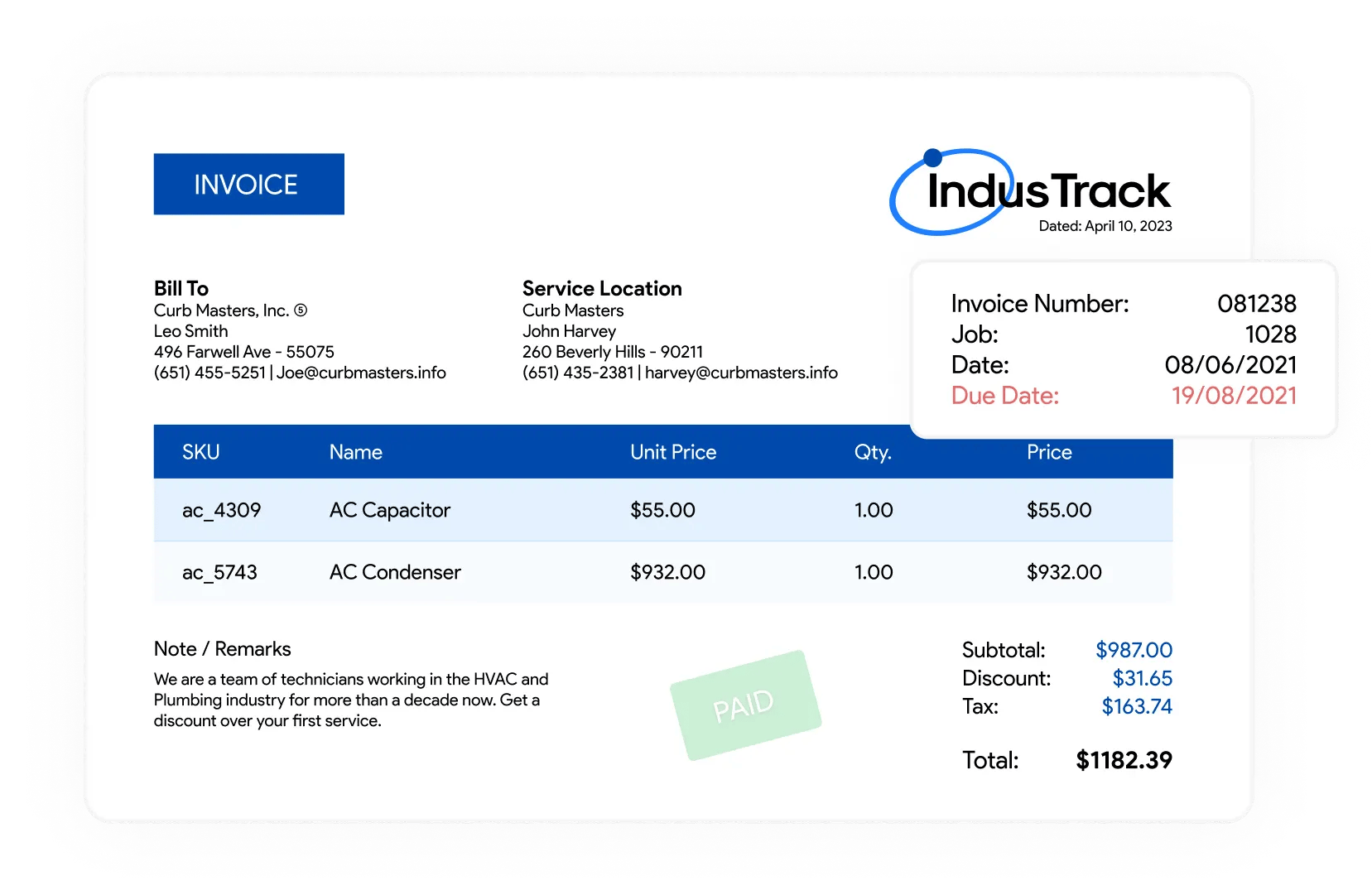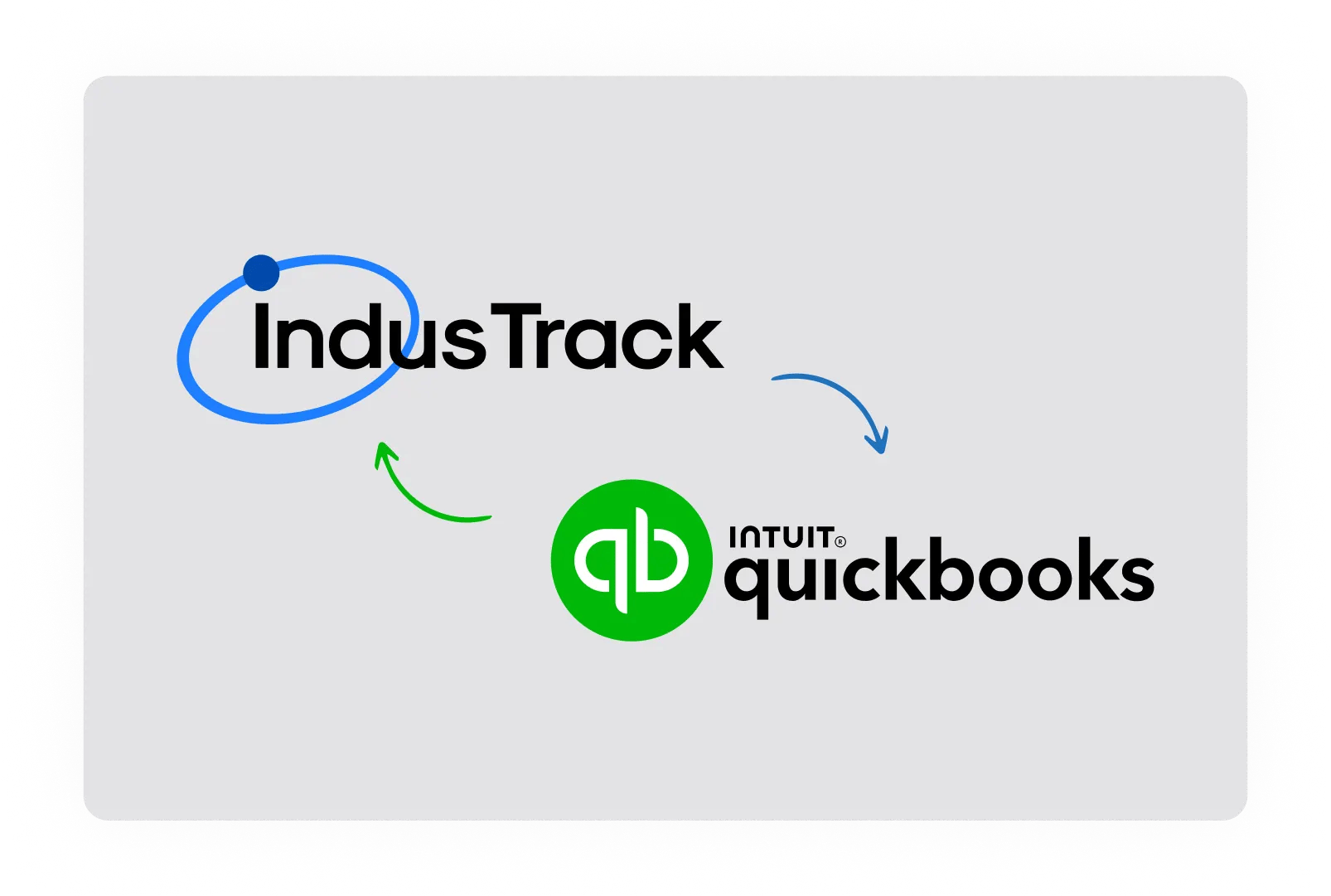 Instantly sync your invoices to QuickBooks.
Send the approved invoices to your customers via email, with an option to attach pictures and forms to the invoices.
Sync all invoices to QuickBooks and collect payments, either in IndusTrack or QuickBooks.
Efficiently handle multi-location billing for the same customer, and reduce A/R with automated reminders.
See all the numbers that matter.
Get a snapshot of your business profits by comparing actual vs. estimated.
Breakdown profitability for labor, parts & equipment.
Know your top-performing techs, highest revenue-earning jobs, and most valuable customers.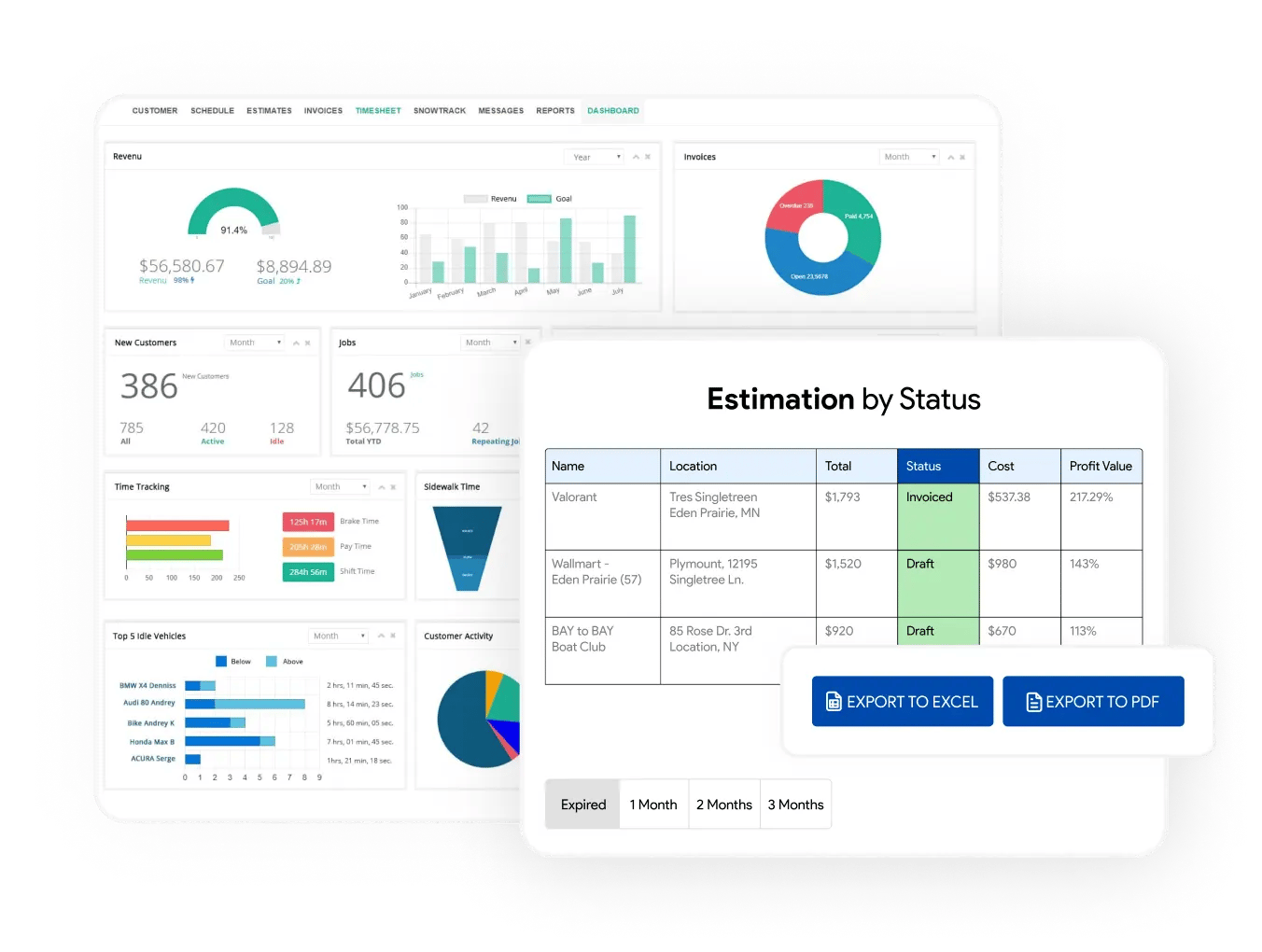 What you need is EXACTLY what we offer!
Line Item Discounts
+
Multiline Description
+
Instant Profitability Calculations
+
Pick from Multiple Templates
+
Hide Line Item Price
+
Custom Tags
+
Less Hassle, More Profit.
Are you ready to get a 10:1 return on investment?