Complete more jobs in less time.
Technicians can view all job details for a day, week, or month. These details include contact information, phone number, email, address, and job notes.

Techs can complete jobs by adding notes, forms, pictures, & parts, and get digital signatures from the customers.

Add new jobs from the Mobile App, start the job, pause, or put it on hold, all these times are tracked for their payroll.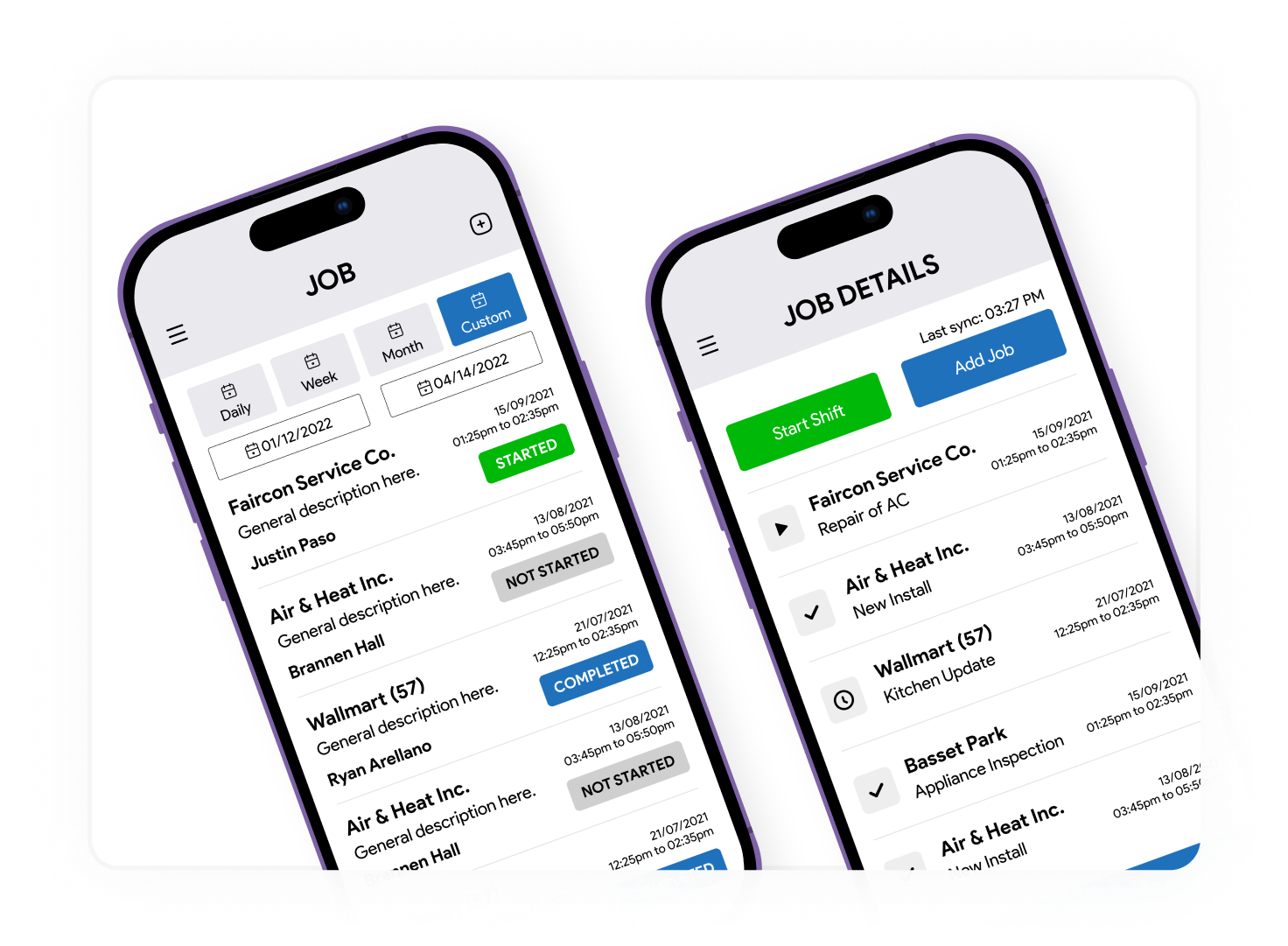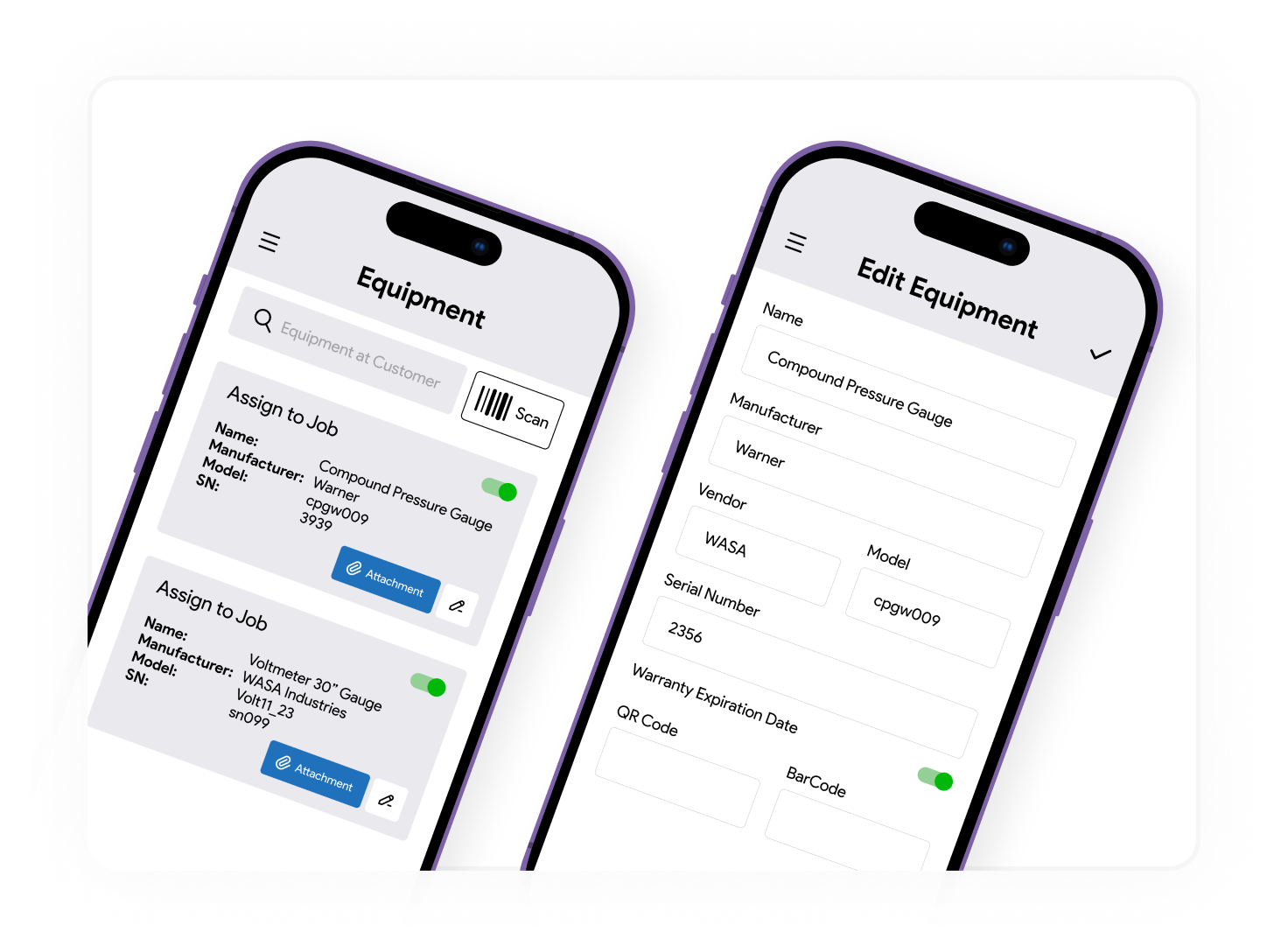 Fix customer equipment issues without hassle.
Review equipment and work history with all the notes and pictures, added for each equipment.
Assign equipment to a job and add notes or pictures for that equipment.
Add / update equipment for any service location or customer.
Attach checklists to every job.
Remind your techs to fill out checklists or authorization forms either before or after starting a job.
Build, customize, or update unlimited forms for your techs. Forms can have signatures, checklists, pictures, and many other options.
Tech or an office user can attach a job to a form, or they can be filled out independently.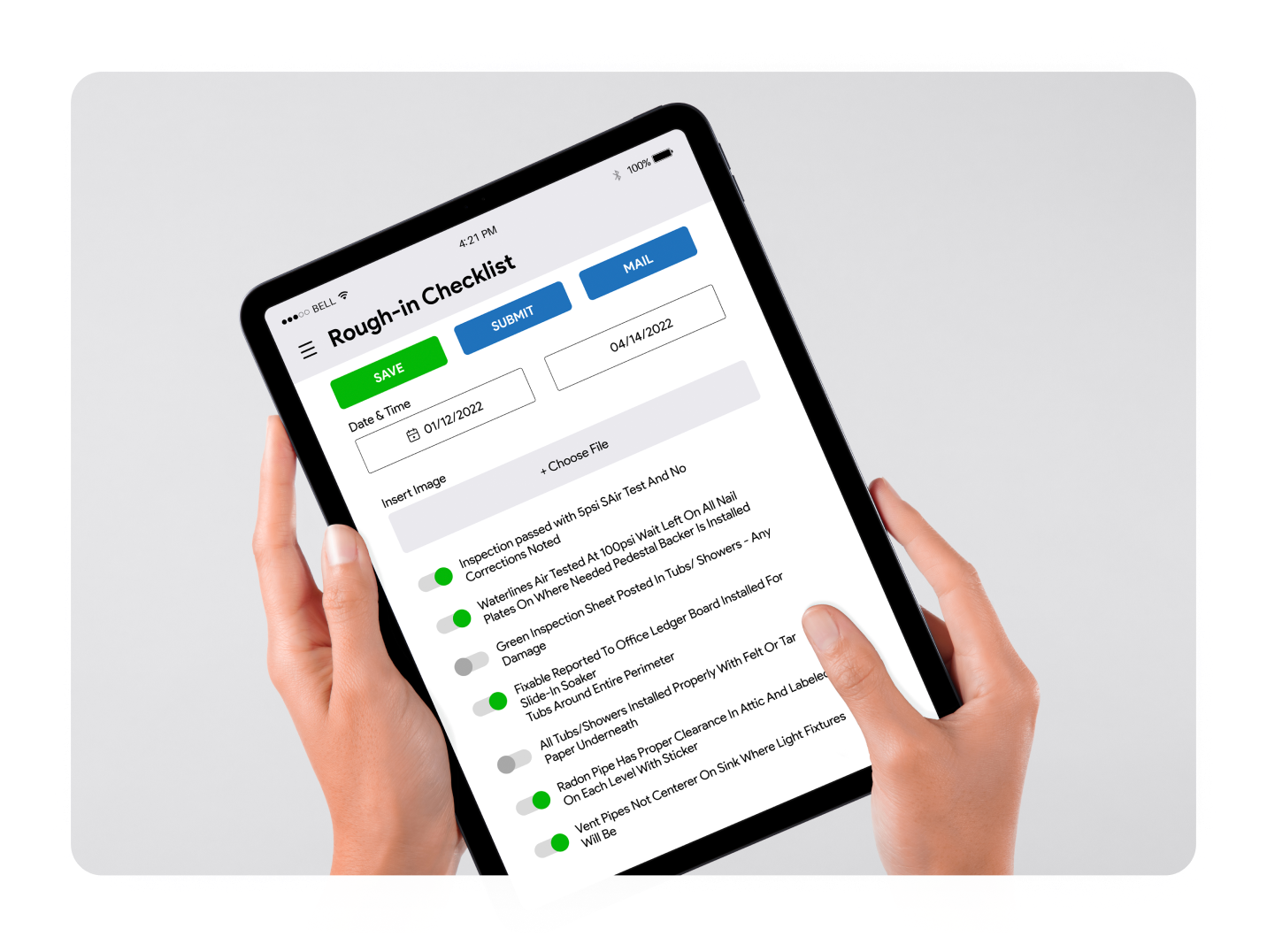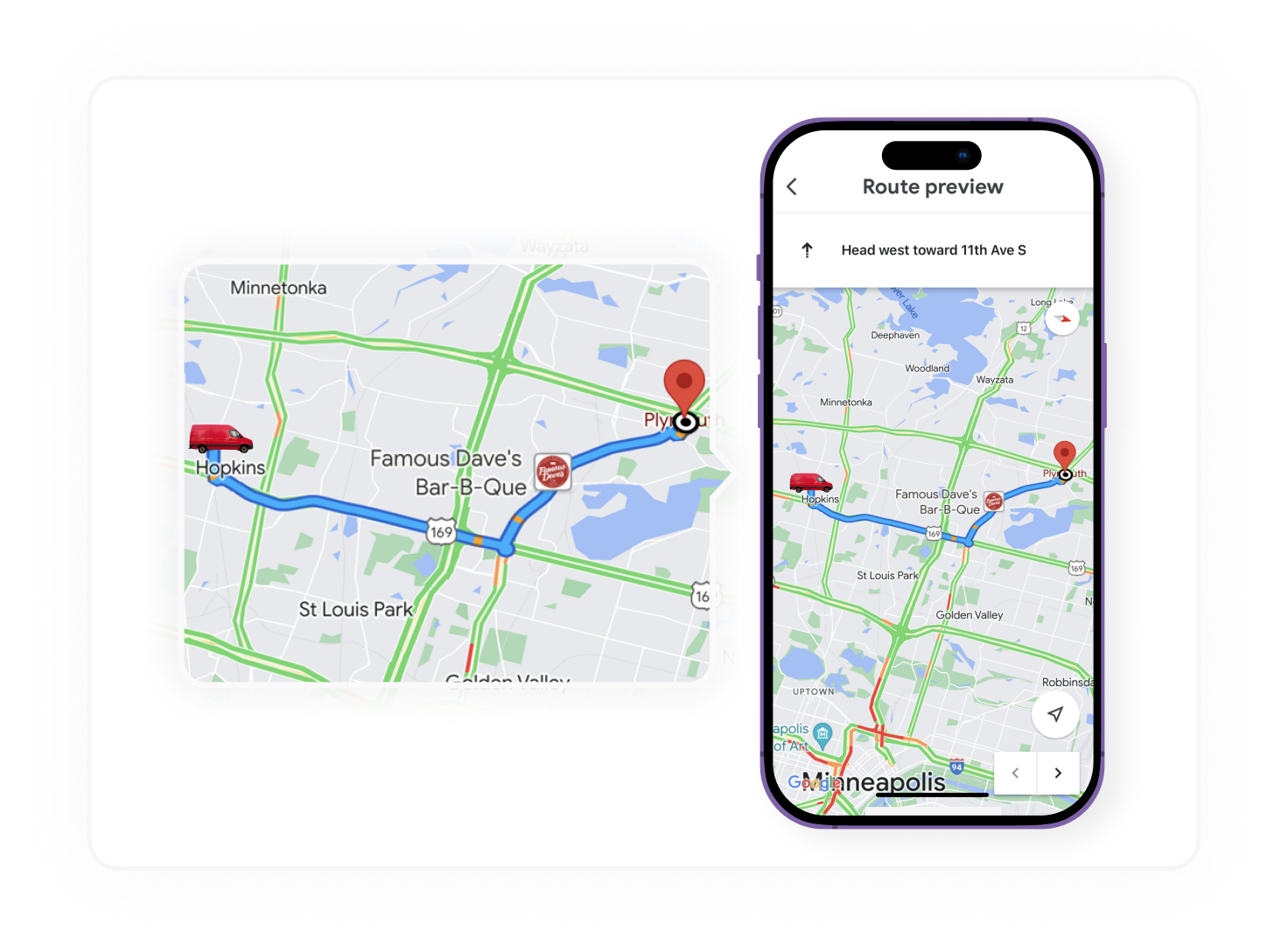 Avoid service delays with LIVE mapping.
Shift schedules or optimize routes as necessary with traffic data overlaid in real-time.
Get clear directions to the job sites and arrive on time.
Offer f

ast, efficient, and on-time service for every customer.
Convenience in the Palm of Your Hands!
Turn the phone into a powerful tool for field techs to impress customers, close sales, record time, and collect payments, all together.
Reduce manual errors with accurate
timeshee
ts.
Track everything in the field; from starting and ending shifts to taking quick breaks, travel, and job times.

Automatically add labor and travel time to the invoice for billing. IndusTrack uses the same logic to track job time and payroll time.

The supervisor can record time for the crew or technicians can clock in / clock out themselves for the same job at different times.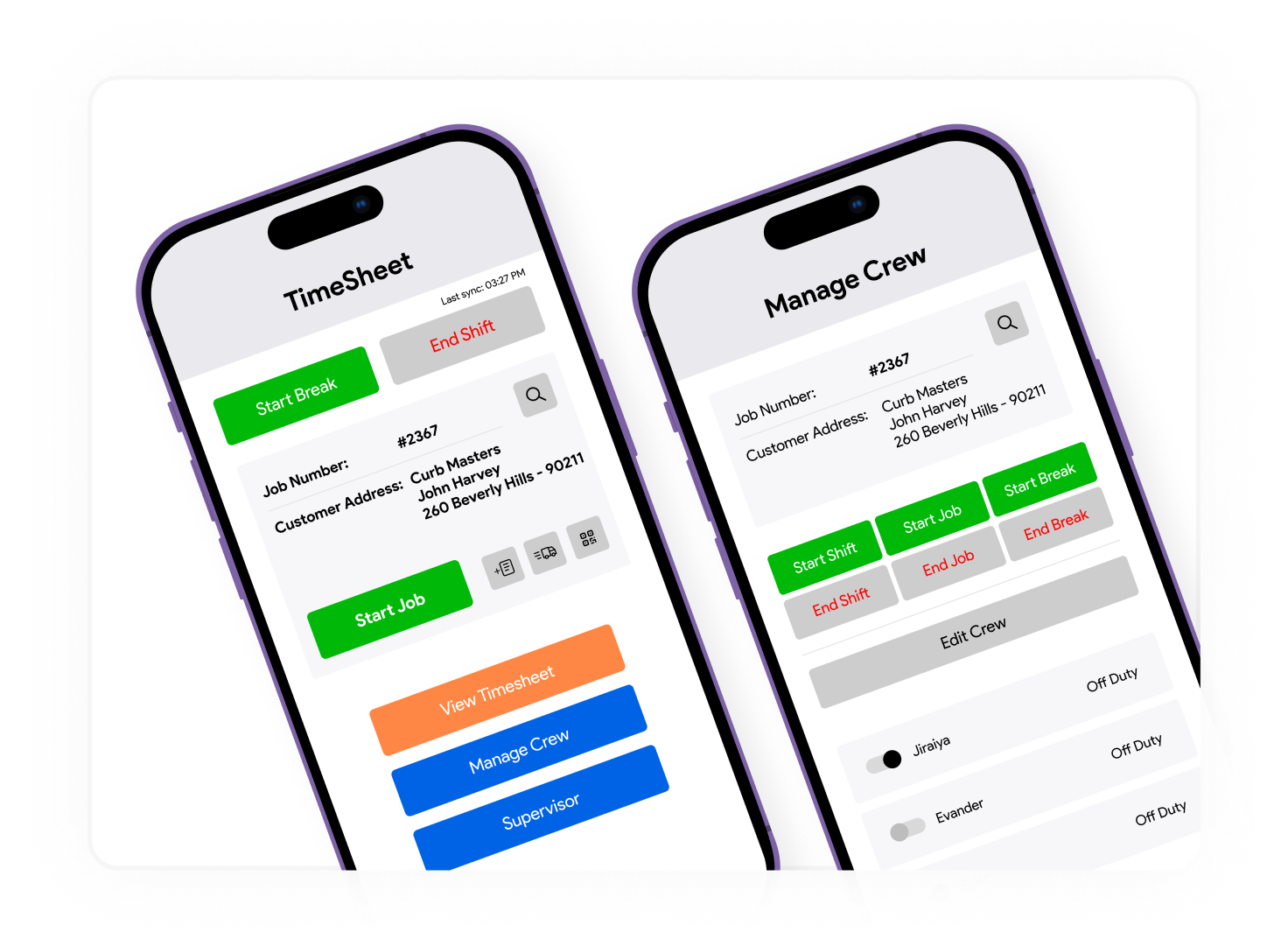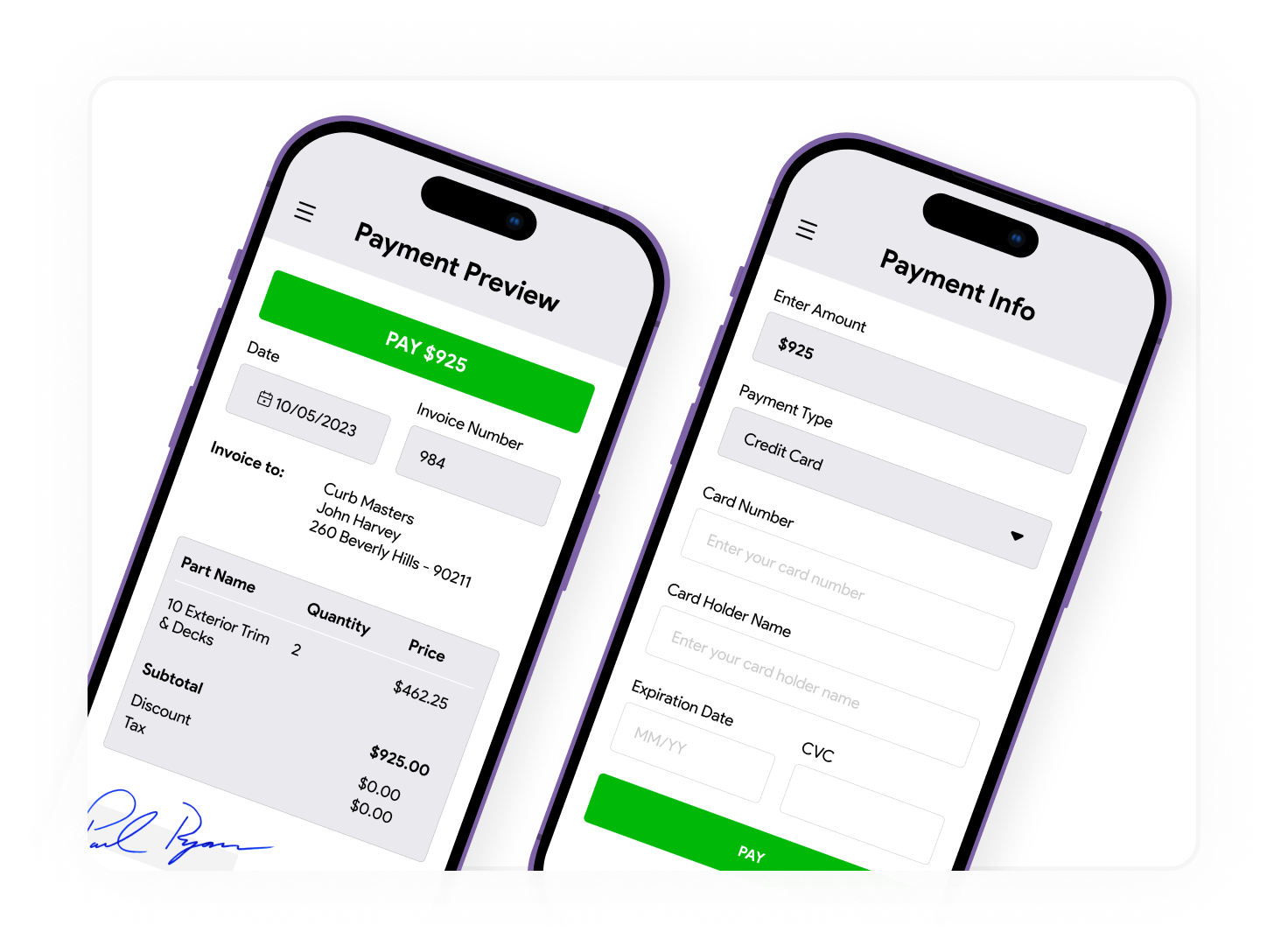 Avoid unnecessary payment delays.
On the job site, techs can create invoices from the jobs, with all the time tracked, notes, and material used.

Send invoices to your customers via email, capture digital signatures, and sync them back to the office.

Split payments between different payment methods including cash, check, or card, and allow customers to do partial payments.
Complete workflow from adding a job to getting paid.
Ability to add estimates or jobs right from mobile devices.

Single tap convert an estimate to a job with customer signatures.

Create an invoice once the job is completed and receive payment.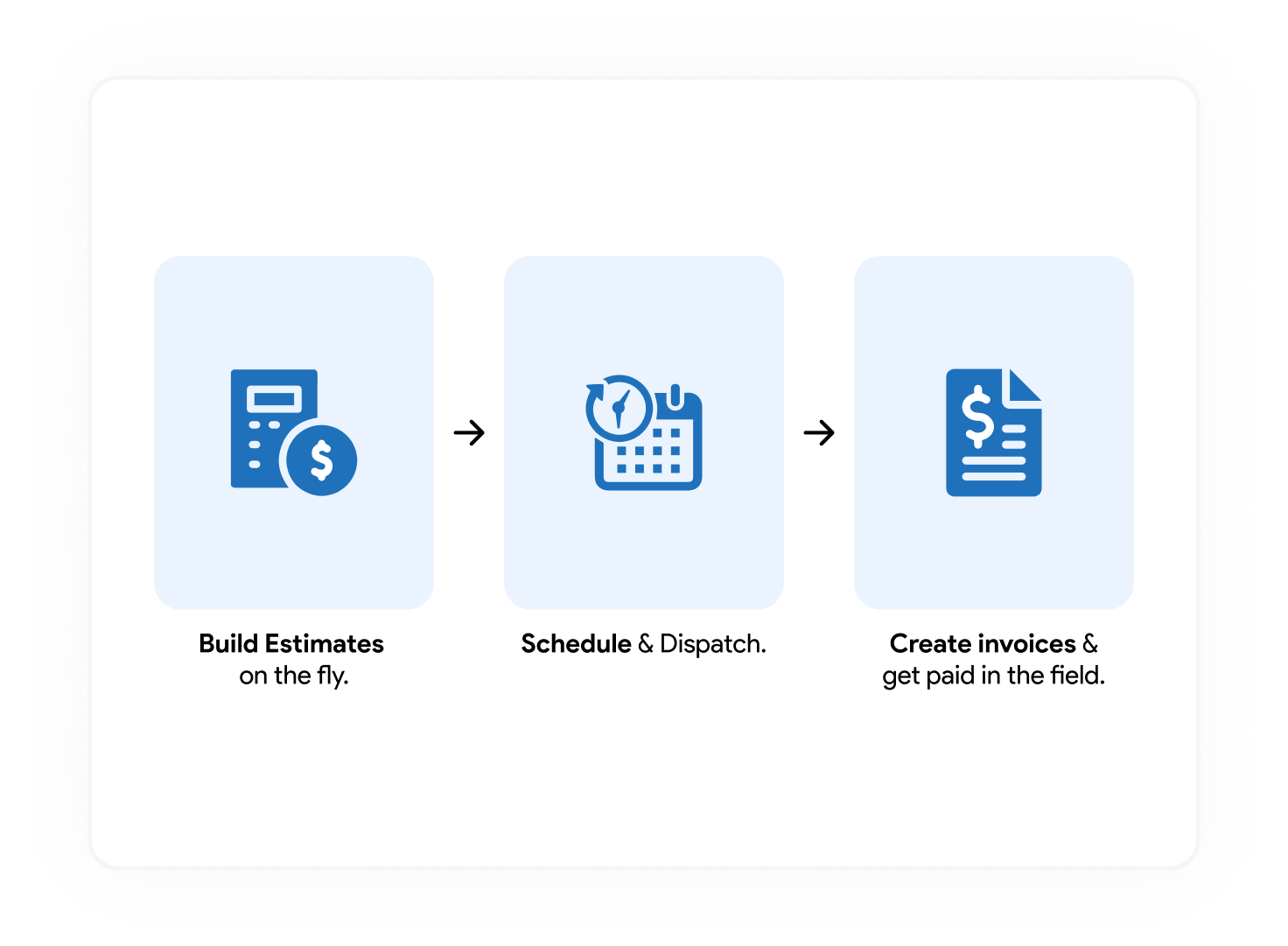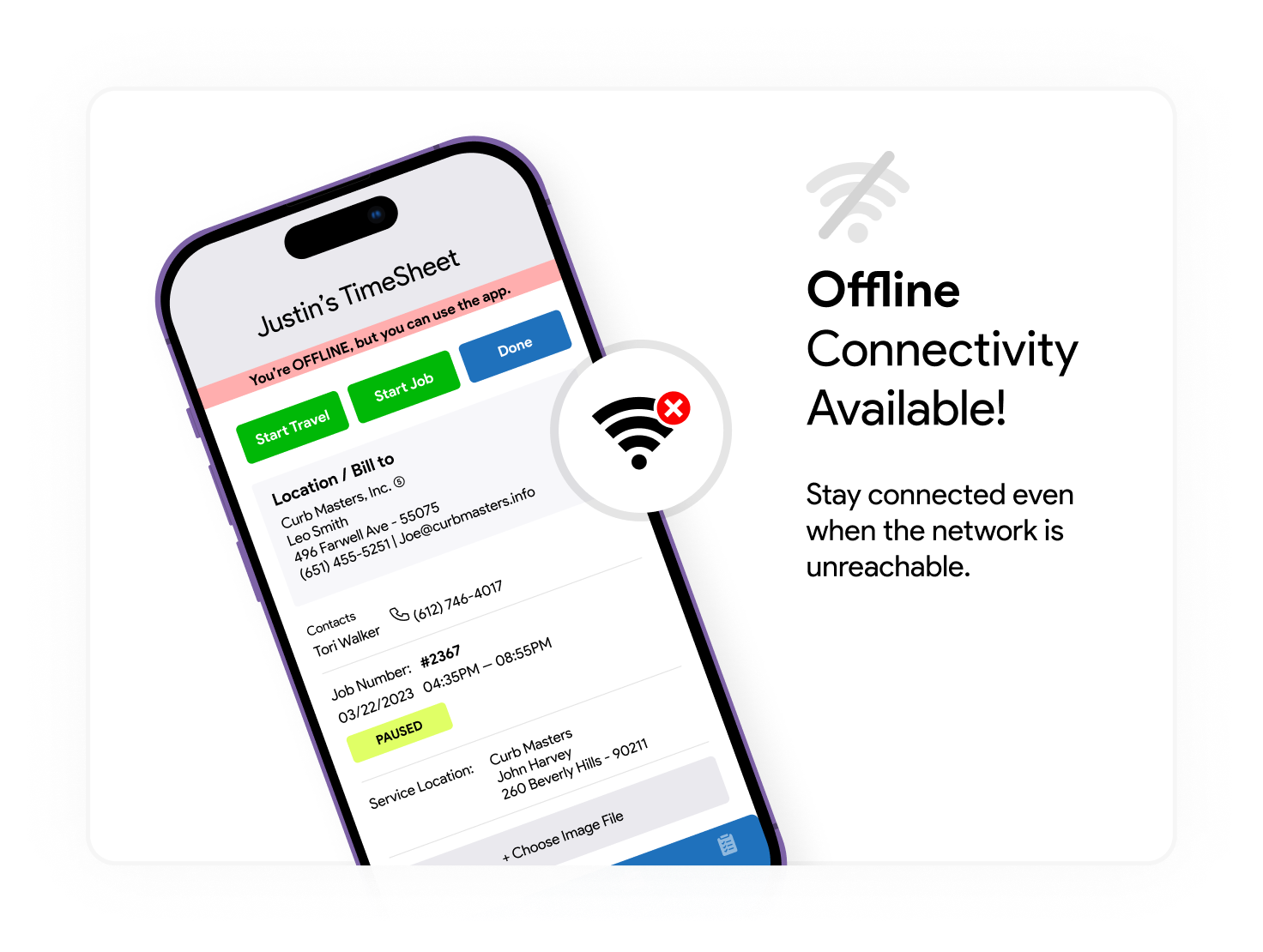 Go
offline but
stay connected, always.
The Mobile App works offline so you don't have to wait for the internet.

Keep recording details such as adding notes, capturing images, and creating forms.

View customer history and equipment without interruption.
What you need is EXACTLY what we offer!
Job Hold Reasons
+
Rename Forms
+
Off Hours Jobs
+
Locate Parts by Closest Location
+
Helper's Time Tracking
+
Proof of Work
+
Call/SMS Customers
+
Less Hassle, More Profit.
Are you ready to get a 10:1 return on investment?