Integrated Mapping with fleet management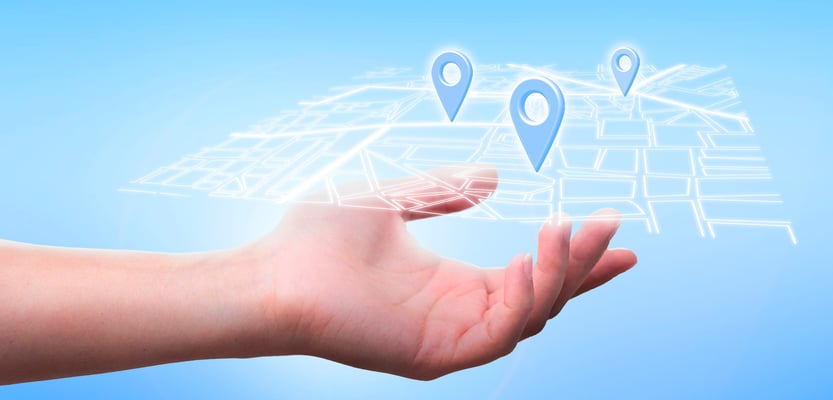 Why Integrated Mapping Matters
Your service company aims to go the extra mile for customers by offering 24-hour emergency services, online customer care chat, and mobile payment processing. To take customer service to the next level, you'll need a way to track your technicians, vehicles, and job locations in one convenient place.
Most companies have different software solutions that don't communicate cobbled together to manage each of these. These companies are using external vendors for fleet management making it difficult to see vehicles, employees, jobs, and customers on the same map. But, a software solution that delivers integrated GPS vehicle and employee phone tracking that you can see on one map, like the one from IndusTrack, can streamline your processes and make growth scalable.
Integrated mapping makes it easier for companies to achieve some common top goals:
Single view to see vehicle, jobs, and customer on the map to provide accurate ETA's
Review job zones and see the highly impacted locations
Provide better customer service and easily make schedule changes on the fly
Improve Response Time
There's no doubt that technology has simplified the lives of people and streamlined business operations. However, technological advancements have also raised the expectations of everyone in modern society. No one wants to wait in line at a cafe anymore when they can pre-order a drink from their mobile phone and have it waiting for them when they arrive at the store. Businesses also don't tolerate service contractors that can't give them timely and accurate invoices, service times, or pricing information for bids. To win with residential and business clients, you'll need tools that increase your response time for services and customer inquiries.

The IndusTrack integrated mapping software presents a bird's eye view of all your company's field technicians, vehicles, job sites, and traffic levels around job site areas. When a customer calls your office and wants to know the arrival time of your field technician, you'll be able to tell them exactly where the technician is and how long it will take him to get to the job site. Service providers that want to be more proactive about their customer care activities can give customers courtesy calls to inform them about the estimated time of arrival of their field technicians by using IndusTrack's field technician tracking feature.

HVAC, electrical, and plumbing companies often must rearrange work order scheduling for field technicians and their vehicles to support emergency service calls. When timing is important, you need an integrated mapping solution that gives you the location of your available technicians who have the skills that are needed for specific job orders. With IndusTrack, you'll be able to quickly dispatch technicians to job sites and give them access to a map and directions to the new work site.
Authenticate Billing Accuracy
A common problem across almost all trade industries is ensuring that customers are neither over- nor under-billed. When a problem occurs on weekends or holidays, customers usually accept that they'll pay premium rates to make their homes and businesses functional again. However, they don't respond well to overcharges that stem from inaccurate billable hours. If a tech forgets to record their arrival or departure, you may be forced to guess, leading to billing errors.
With IndusTrack's integrated mapping, you'll be able to track precisely when employees arrive at a jobsite with one look at a map using either the vehicle tracking or phone tracking – or both. Besides real-time vehicle tracking and field technician tracking, a dispatcher, or supervisor can search historical reports to see exactly when a technician and their vehicle arrived at a jobsite and when they left the customer's home or business. And field technician timesheets are GPS location-stamped. This dual tracking and authentication make both billing and payroll a breeze. And if a billing dispute arises with a customer, you can provide them with multiple levels of proof of service in a matter of minutes.
Deliver Consistent Service for Every Customer
You know word-of-mouth is the most effective source for leads. Marketing studies have found that people almost uniformly trust product and service reviews from peers over paid advertisements. To foster customer loyalty and inspire more word-of-mouth referrals, you need to provide consistently excellent service as "table stakes."
IndusTrack's integrated mapping solution accelerates your customer service. For example, you can quickly respond to customer questions about product delivery and field technician arrival times. Speedy response time is critical for service providers that are just starting to develop a reputation in the communities that they serve. It's also great for established contractors that want to exceed the expectations of customers who already engage their services – leading to more positive reviews. Each work order is a chance to build your brand and create living billboards for your company's offerings.
Dispatch with confidence
When a new job comes in knowing the exact location of the van is critical to get accurate ETA to customers. Efficiently dispatching and providing excellent customer service are just a couple of the challenges service companies face – especially when trying to scale. Using a solution with integrated mapping can help you improve efficiency in your dispatching and customer service so you can grow your revenue without having to grow your staff or the complexity of your processes.
With IndusTrack you do not have to worry about integrating multiple vendors to see your vehicle and people on the same map. Don't pay two bills and call two companies to get support.
Request a personalized demo of IndusTrack today.