Always have the right inventory available for the job.
Add new parts, services, equipment, or non-inventory items, all from a single screen.
Set markups for all categories to maintain consistency.
Sync items from QuickBooks or any of your vendors, or you can import an Excel sheet.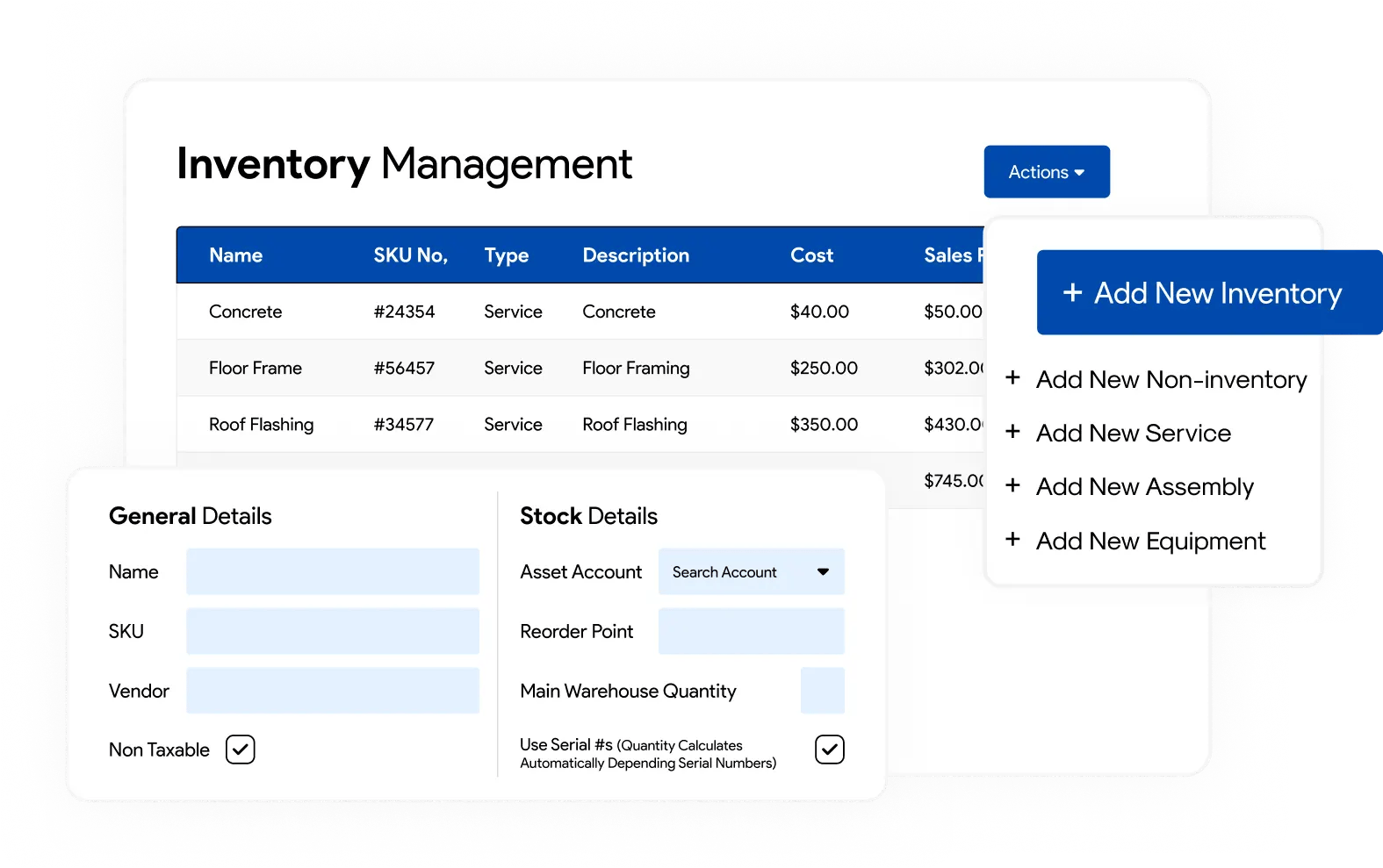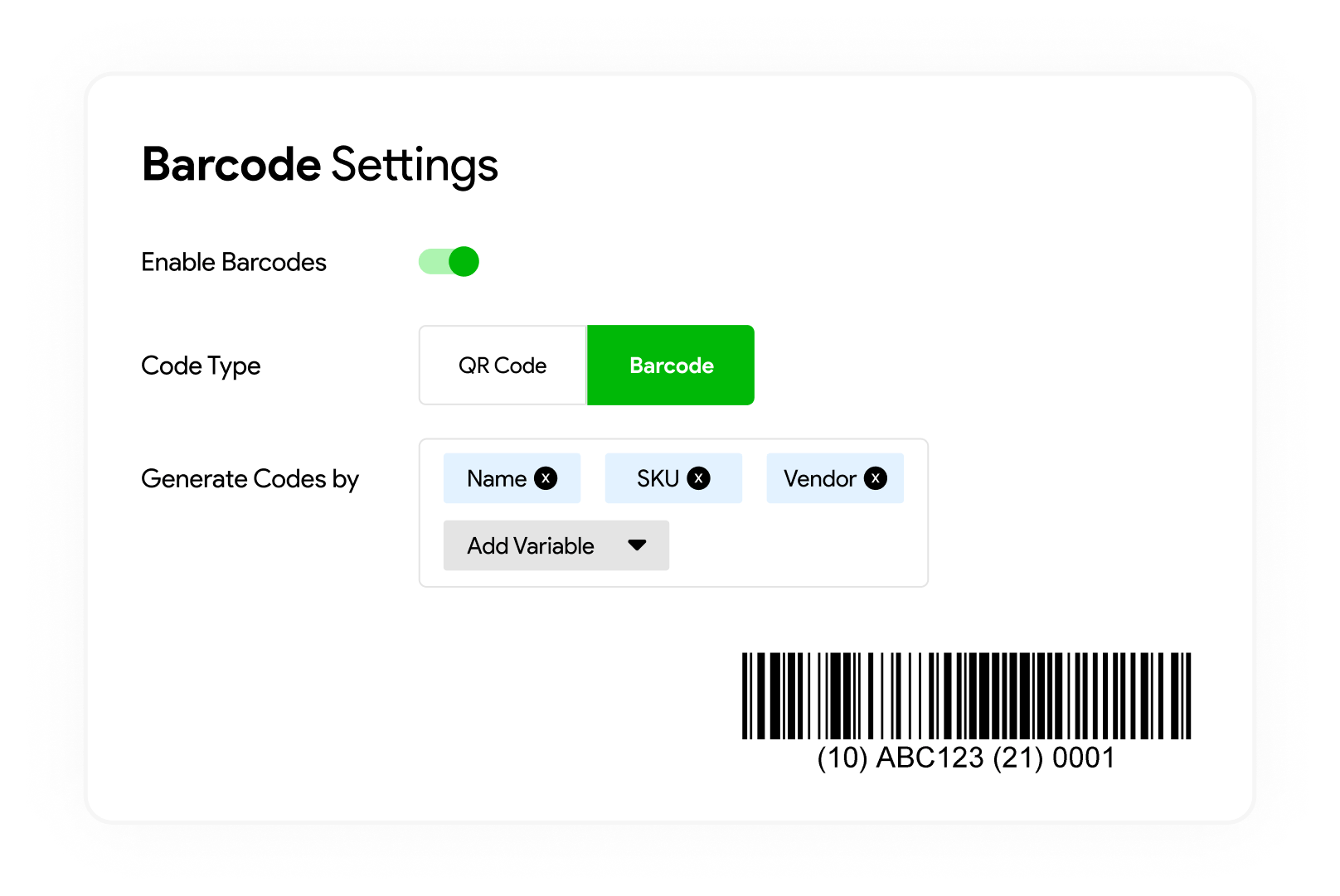 Instant barcode creation for items.
Create individual barcodes and QR codes with accurate bin and aisle numbers or other preferred criteria.
Print barcode or QR code labels for assemblies and parts.
Scan items in and out of inventory using the mobile scan tool.
Make standalone POs or attach them to the jobs.
Create a purchase order right from the field or the office, and print/save them

as PDFs for future reference.




Receive full or partial inventory items from purchase orders into any warehouse or truck.

Record inventory with serialized parts and

assign the items correctly to each aisle or bin.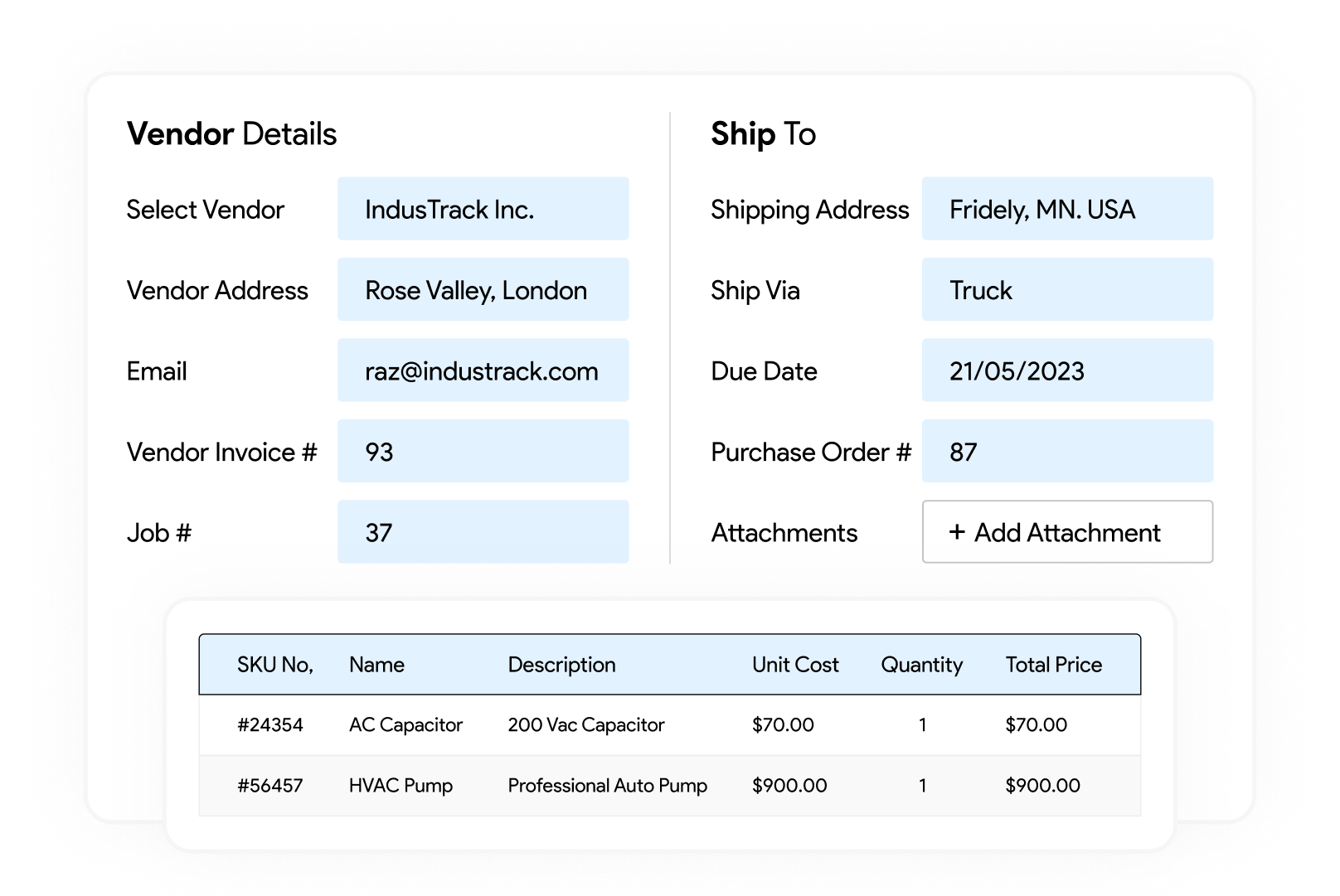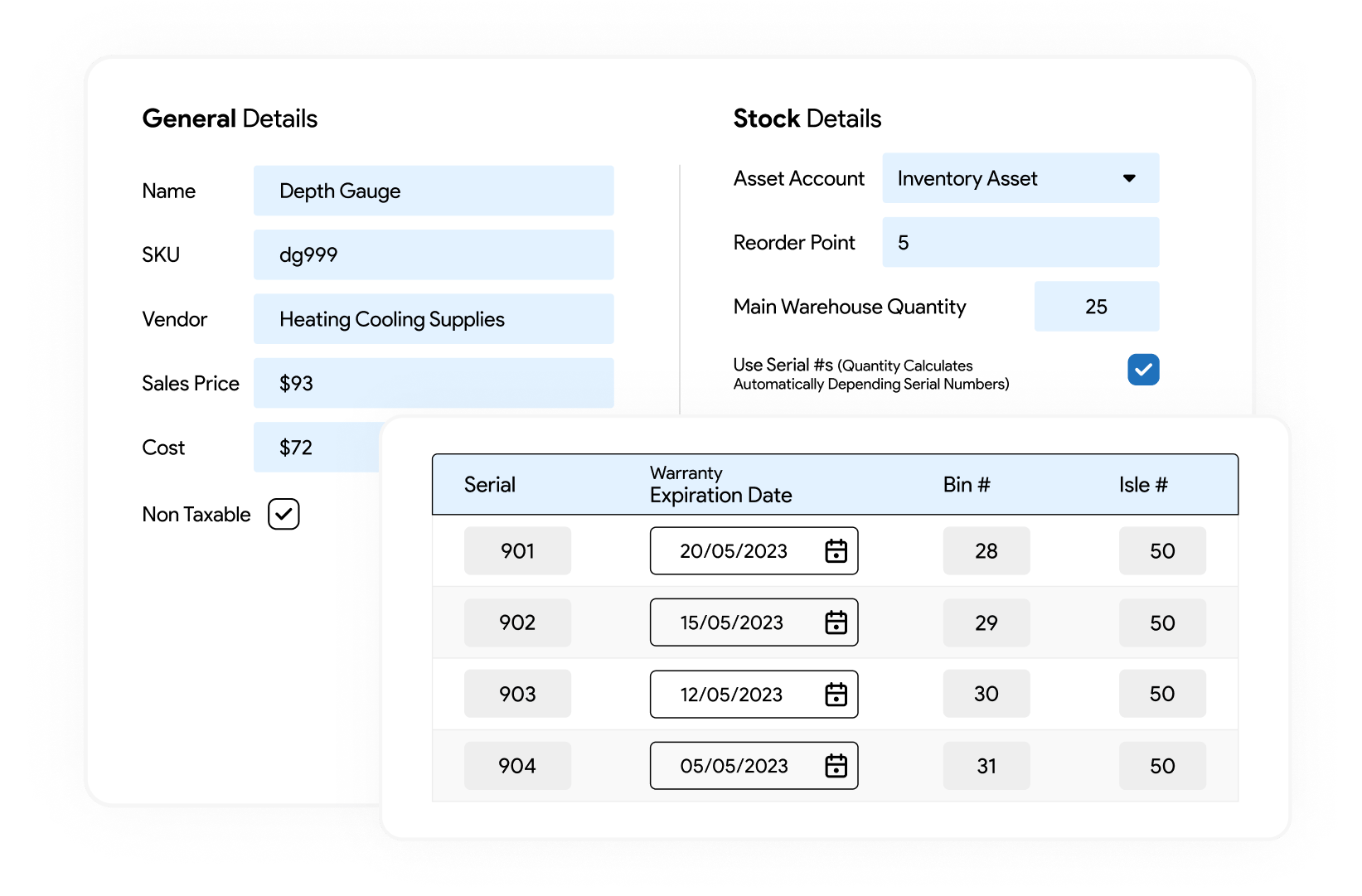 Trace inventory from purchase orders to invoices.
Track individual serial numbers for parts and equipment in every estimate, job, and invoice.
Reserve inventory during the estimates to ensure parts' availability before the job.
Once invoiced, the item is automatically assigned to the customer and decremented from the inventory record/list.
Stop the endless search for missing tools.
Create a barcode or a QR code for every tool and scan it to add to the inventory.
Techs can scan the tool, add to the job and the warehouse people can scan it back to the warehouse.
Keep track of tools' location, at the warehouse or at the job site, and know who last checked it out.
Run reports for tools to know the detailed usage history, including tech's details for scanning in or out.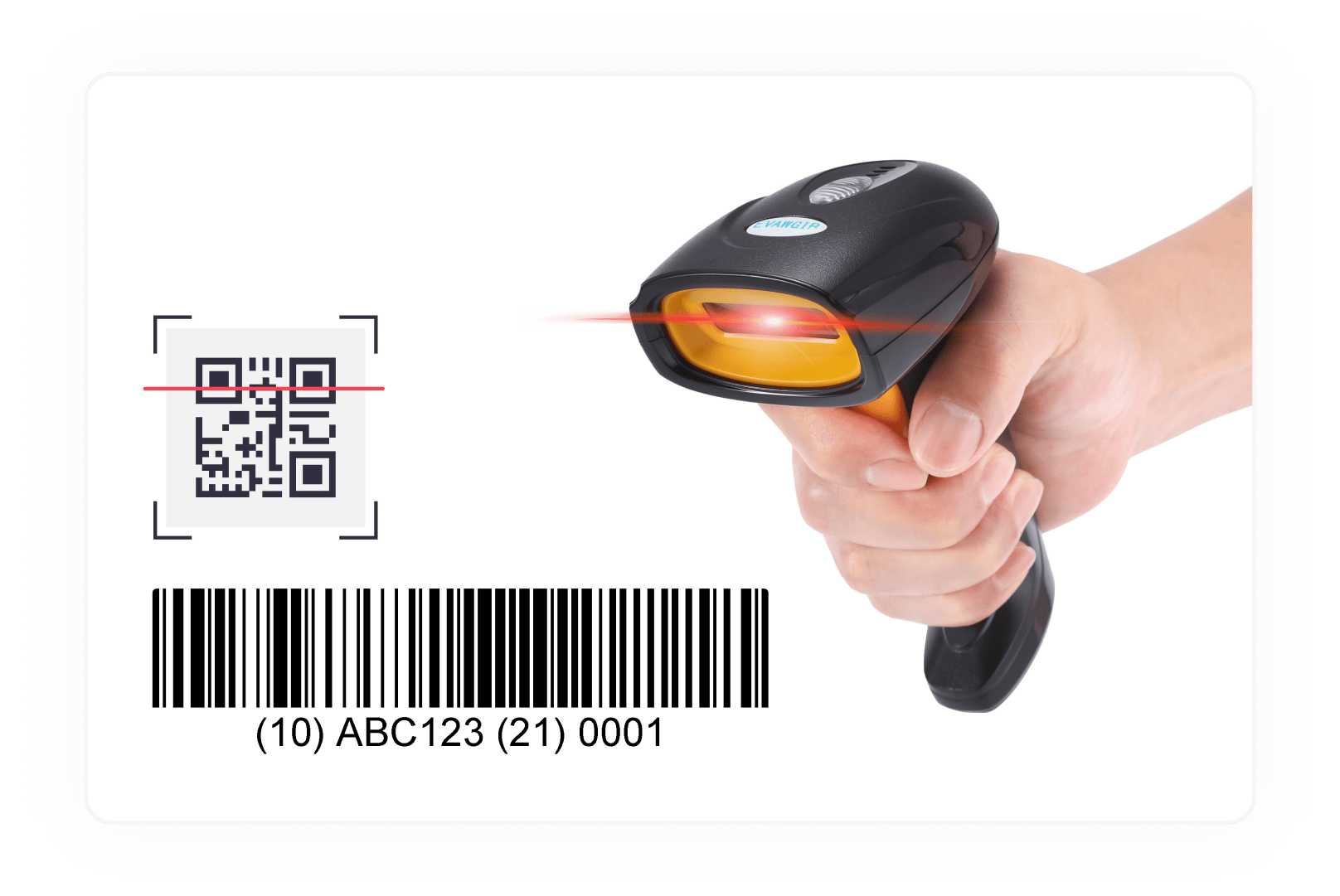 Improve your workflow & never delay a job again!
Increase profit margins by keeping track of every unit with smart commercial HVAC, plumbing, air conditioning, & electrical inventory management software.
Track inventory on the trucks.
Assign inventory items to trucks and track everything in real time.
Know which parts were used from the truck at any service location.
Allow technicians to locate nearby trucks to get the required equipment.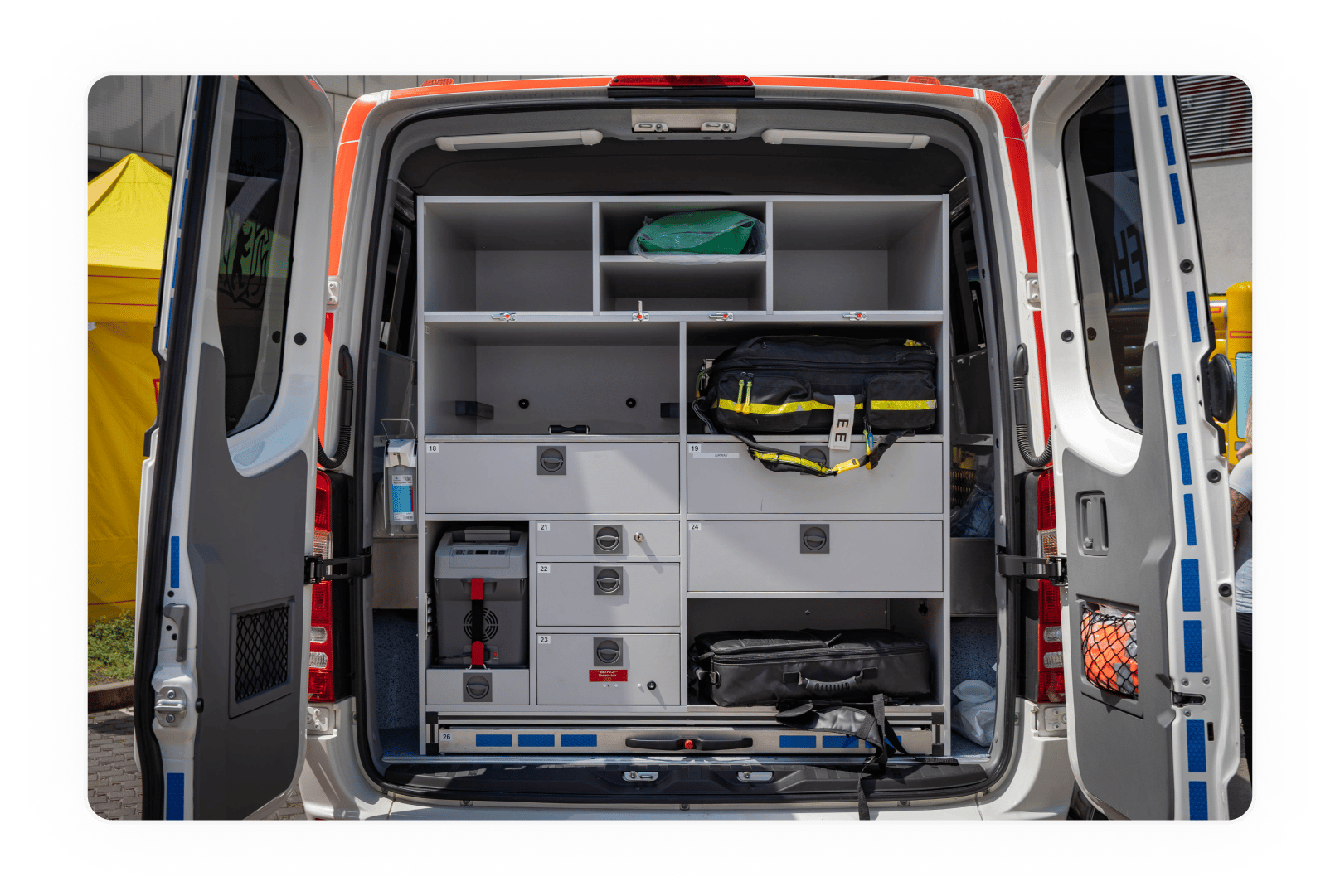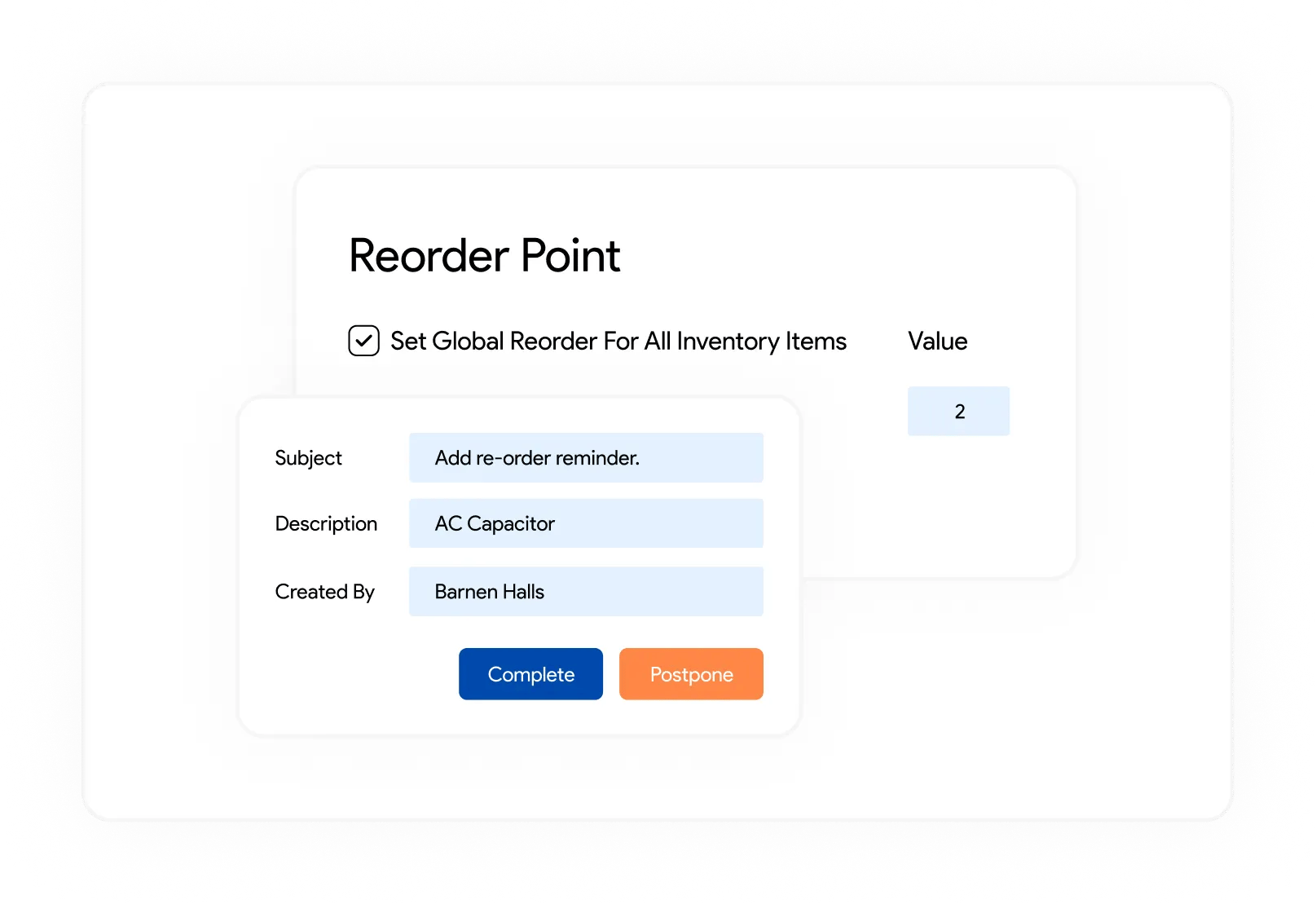 Set reminders to never run out of stock.
Stay updated with low-stock alerts for inventory items.

Set notifications for reorder points so you know when and how much to re-order.

See all the inventory items committed to existing estimates or jobs.



Avoid double entry with QuickBooks sync.
Automatically match the invoices with the same inventory items and services from QuickBooks.
Sync all inventory and service items from QuickBooks to IndusTrack.
Use inventory and services to create jobs and sync everything with QuickBooks to run job costing reports.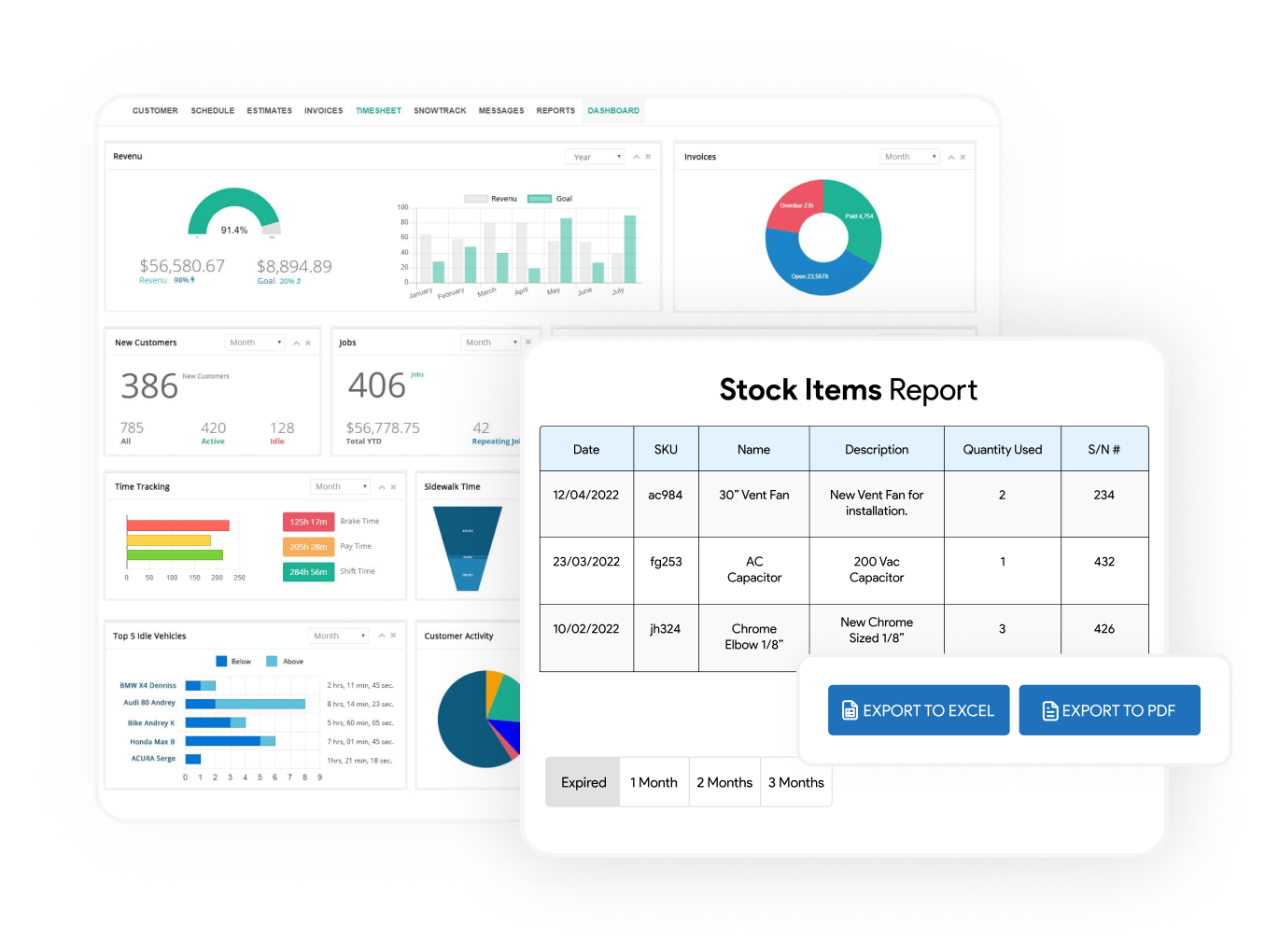 Use inventory reports for informed decisions.
Run reports to view parts used by each job, customer, or technician.
Forecast inventory needs based on committed estimates.
Know which equipment is expired and get updated on the upcoming warranty expirations, and export your reports to XLS or PDF files with a click.
What you need is EXACTLY what we offer!
Serialized Inventory
+
Set Markups
+
Warranty Reminder
+
Flat Rate Pricing
+
Warehousing
+
Bins/Isle Tracking
+
Scanning App for Warehouse
+
Scan Parts on Jobs
+
Vendor Management
+
Less Hassle, More Profit.
Are you ready to get a 10:1 return on investment?