Accelerate invoice generation.
Convert a job/estimate into an invoice with all the time tracked, notes, and material used. Or create a new invoice from scratch.
Set up discounts, taxes, and payment terms for each customer and auto-apply during invoice creation.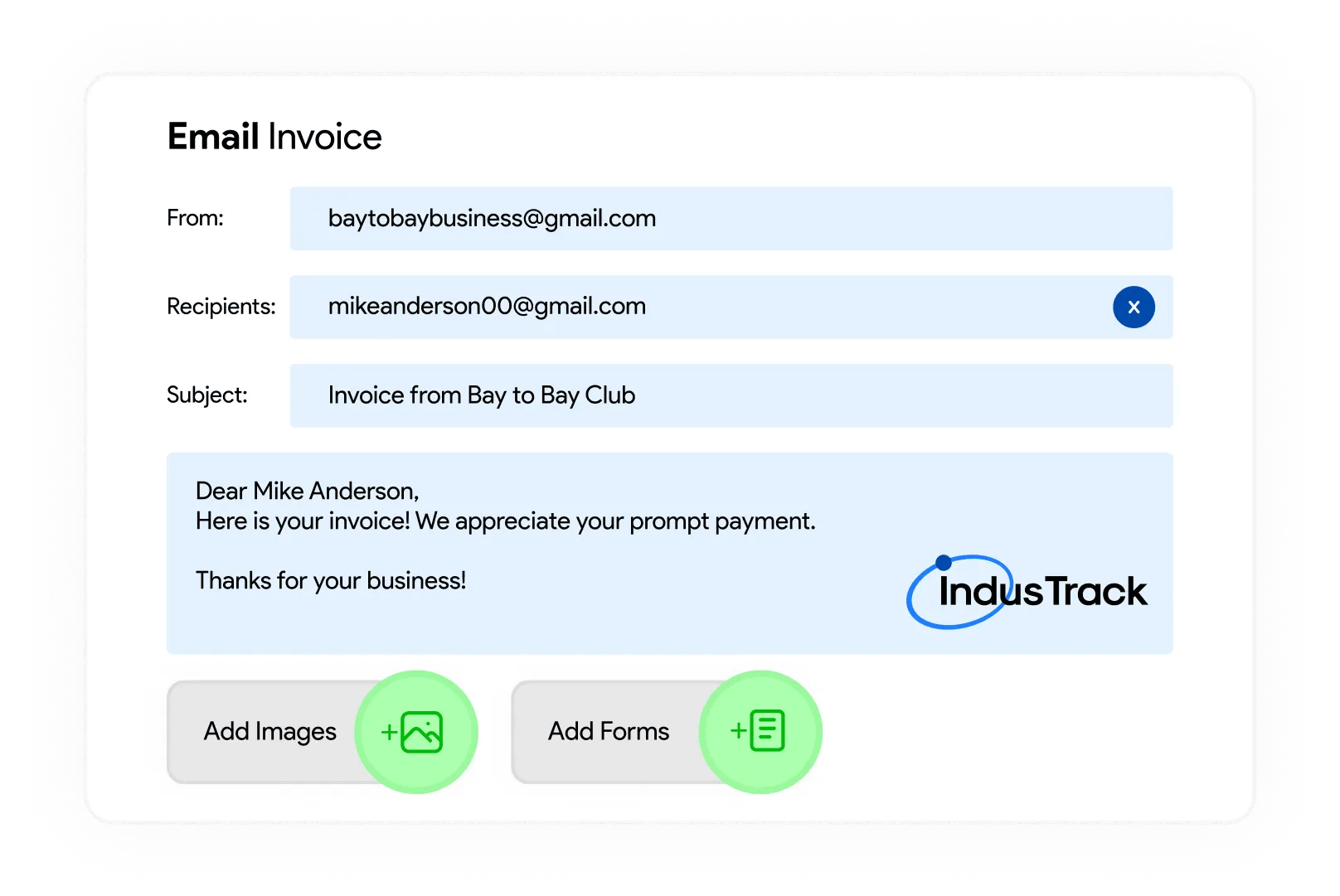 Add notes, pictures & forms with a simple drop-down.
Email fully customizable and professional invoices to your customers, with your logo, colors, and style.
Add pictures and forms completed during the job to the invoice, quickly.
Review the status of all invoices, i.e., paid, unpaid, overdue, sent, or viewed by a customer; all in a single dashboard.
Reduce accounts receivable with auto-reminders.
Reduce unpaid invoices by automatically sending friendly payment reminders for 30-, 60-, and 90- days.
Collect payment in the office or in the field using the Mobile App.
Spend more time serving customers and less on managing piles of unnecessary paperwork with e-invoicing.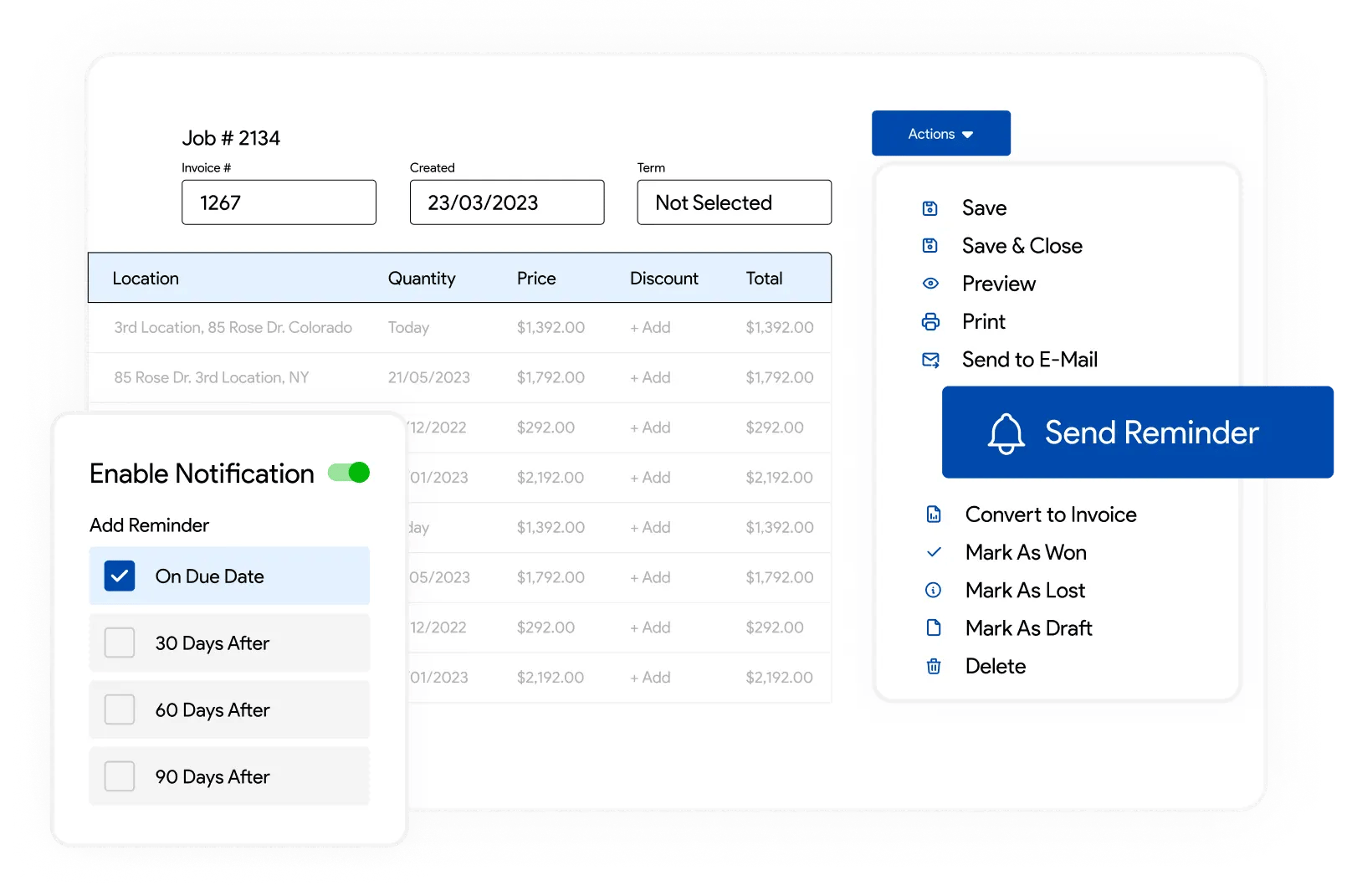 Get the Cash Flowing!
Avoid delays with comprehensive invoicing and improve cash flow for your commercial service business.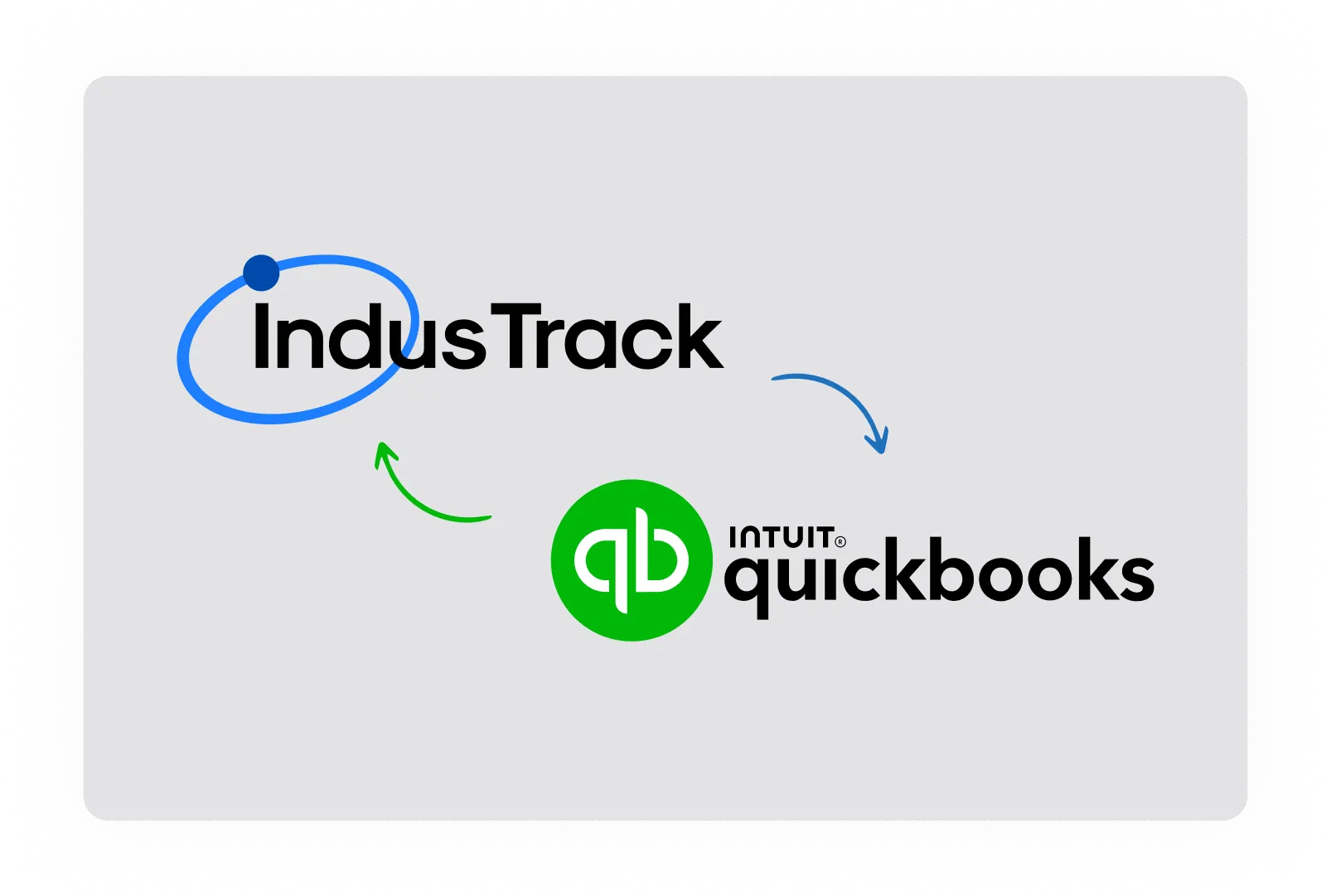 Avoid manual errors with QuickBooks sync.
Skip the hassle of manually syncing invoices in multiple software programs and maintain a central location for keeping all the essential records.
Sync invoices from IndusTrack to QuickBooks Online or Desktop version.
Receive payment statuses from QuickBooks to keep everything updated in IndusTrack.
See how well your business is performing.
Know where your accounts receivables stand at any given moment and gain better insights by customizing reports to fit your needs.
Run reports to view invoices by their current status, or by customers.
Quickly view how much profit you made and where you had an opportunity to make even more.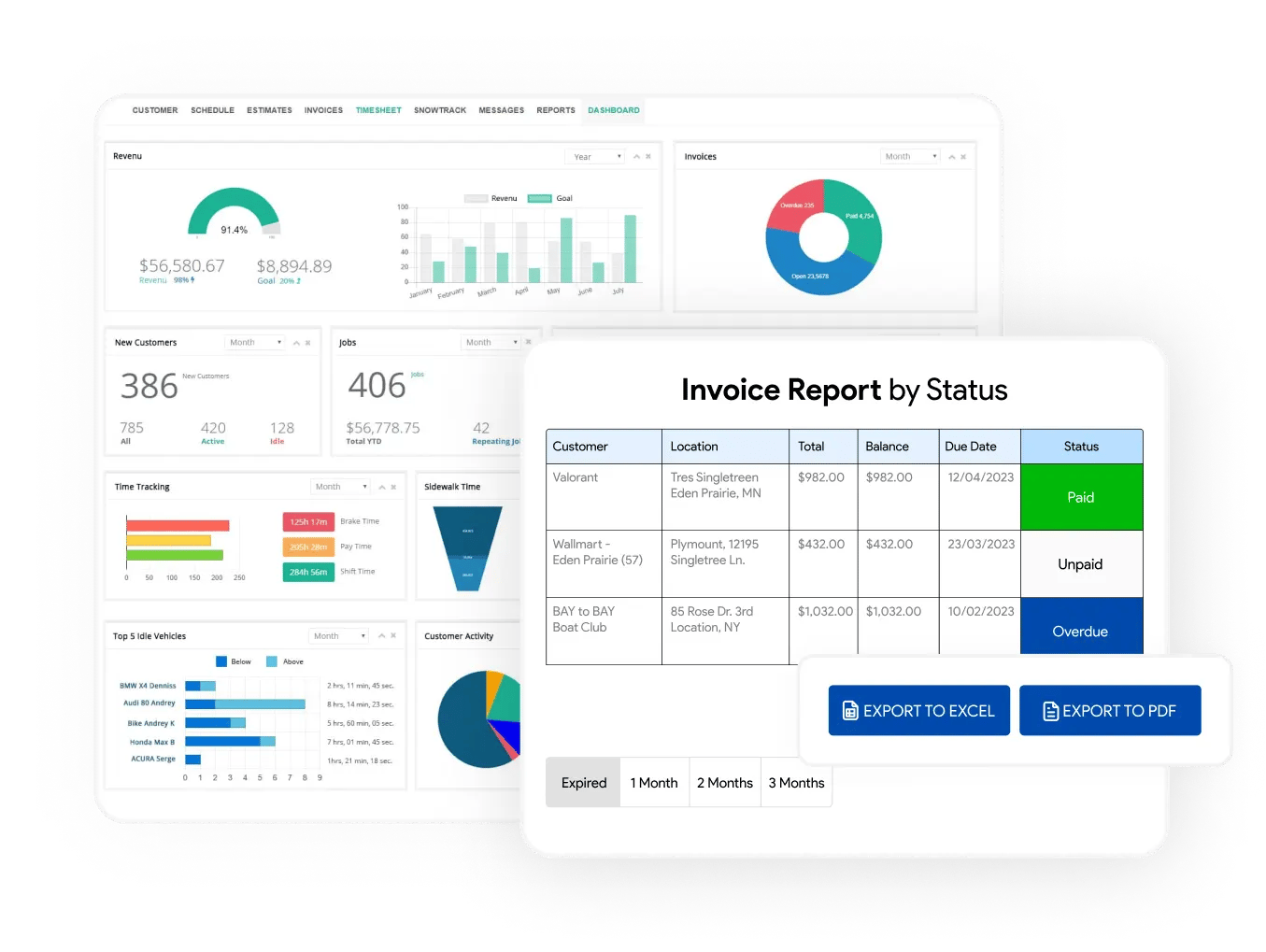 What you need is EXACTLY what we offer!
Invoice Linked to Job/Estimate
+
Line Item Discounts
+
Full Line Item Description
+
One Invoice for Multiple Jobs
+
Customizable Invoice Templates
+
Pictures & Forms Links
+
Custom Tags
+
Payment Integration
+
Partial Payments
+
Switch 'Bill To' Location
+
Less Hassle, More Profit.
Are you ready to get a 10:1 return on investment?