A device to track everything on the move.
Use hardwired devices to locate any vehicle or fleet out in the field physically. Each device sends data every 10 - 30 seconds.

Know where your vehicles and assets are any time – day or night.

Track ignition on, idle time, stop time, drive time, mileage, and engine hours.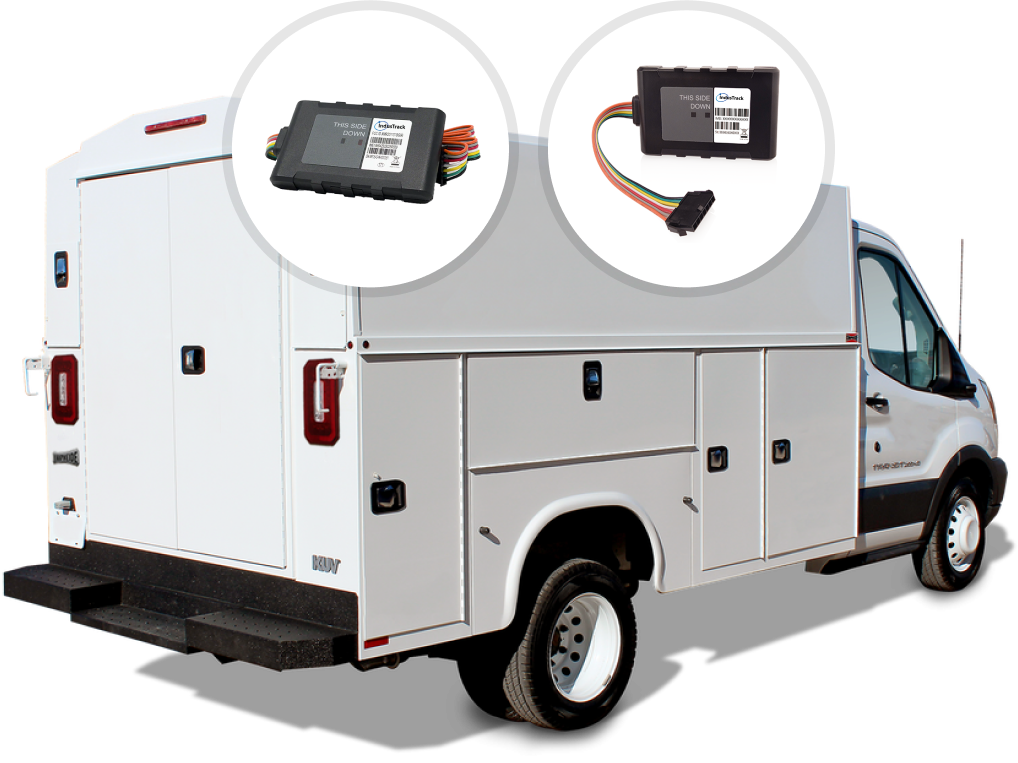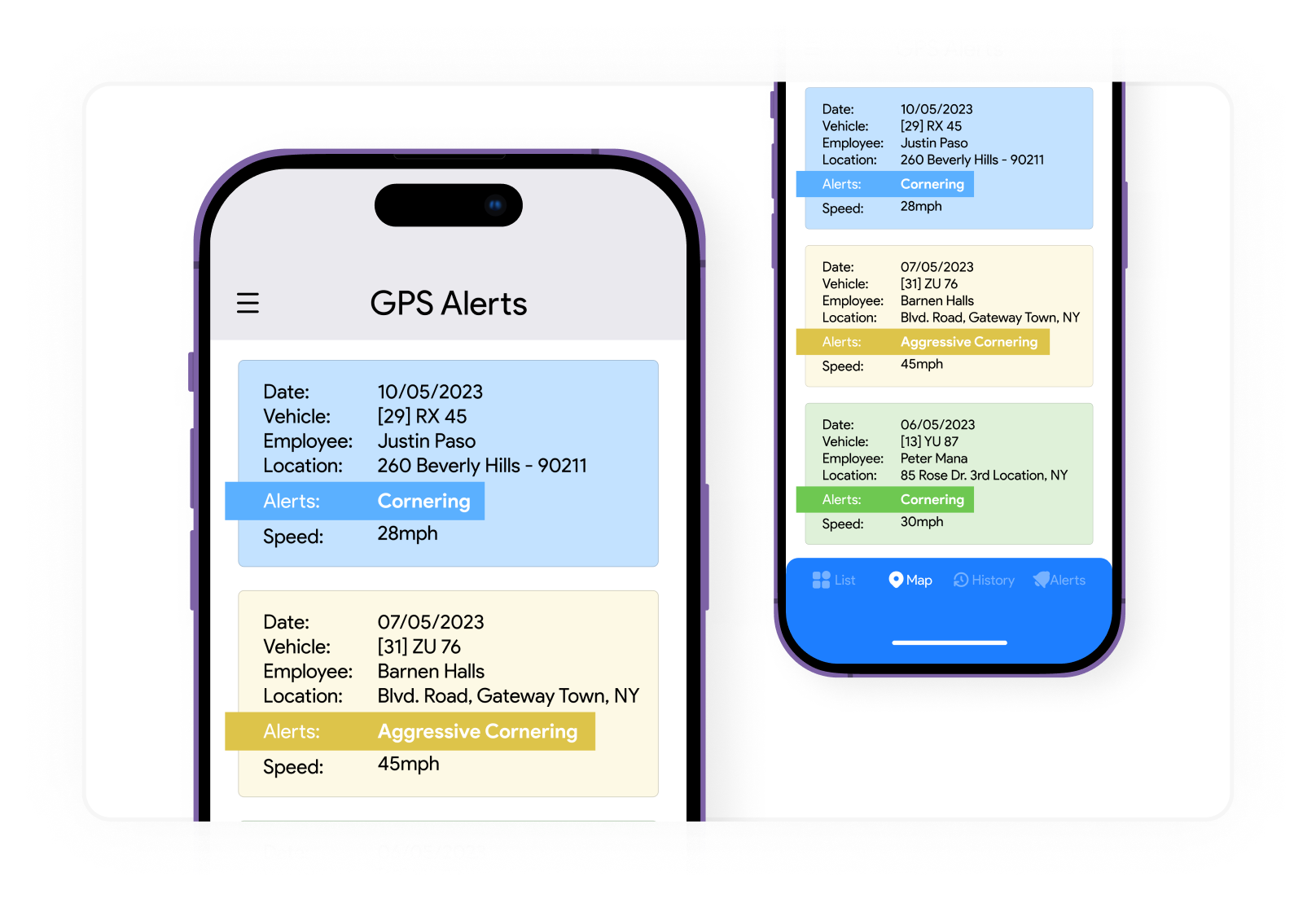 Stay in the loop with real-time alerts.
Set alerts based on time, day of the week, or vehicle group to ensure the security of your fleet.
Receive notifications via text, email, or right on your computer screen whenever a tech is speeding or driving haphazardly.
Set alerts such as off-hour activity, idle times, or out-of-the-area, to prevent theft.
Manage Costs Effectively & Get Visibility into Fleet Operations!
Gain access to detailed tracking with accurate data to make informed decisions and utilize resources at their best.
Up your dispatch efficiency with live Google Maps.
See with pinpoint accuracy where your vehicles are in real-time, intelligently dispatch, and optimize your fleet.

Locate every vehicle on live Google Maps including satellite view, street view, and live traffic updates.

In a single map, view everything from customers to employees, jobs, vehicles, and traffic data.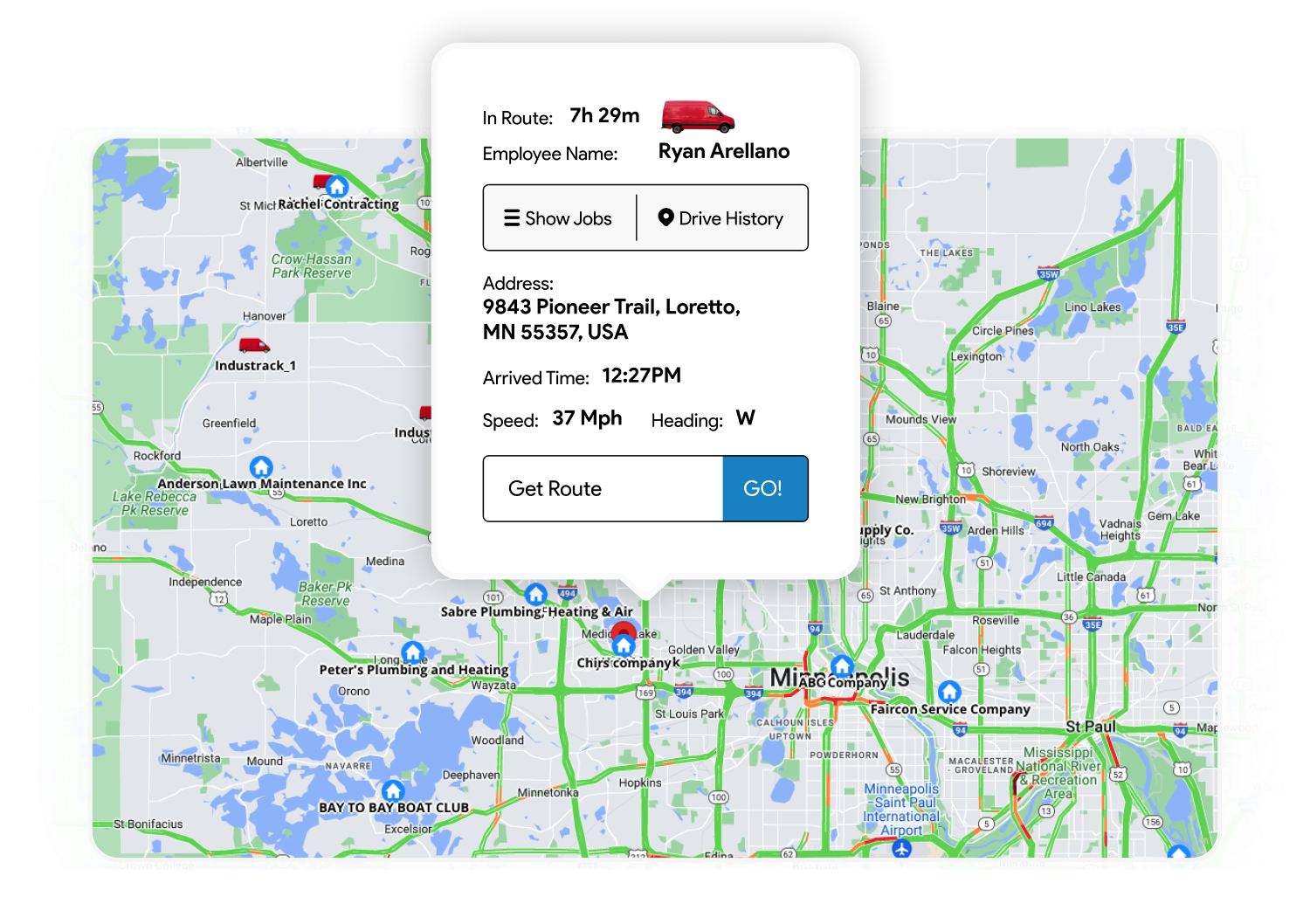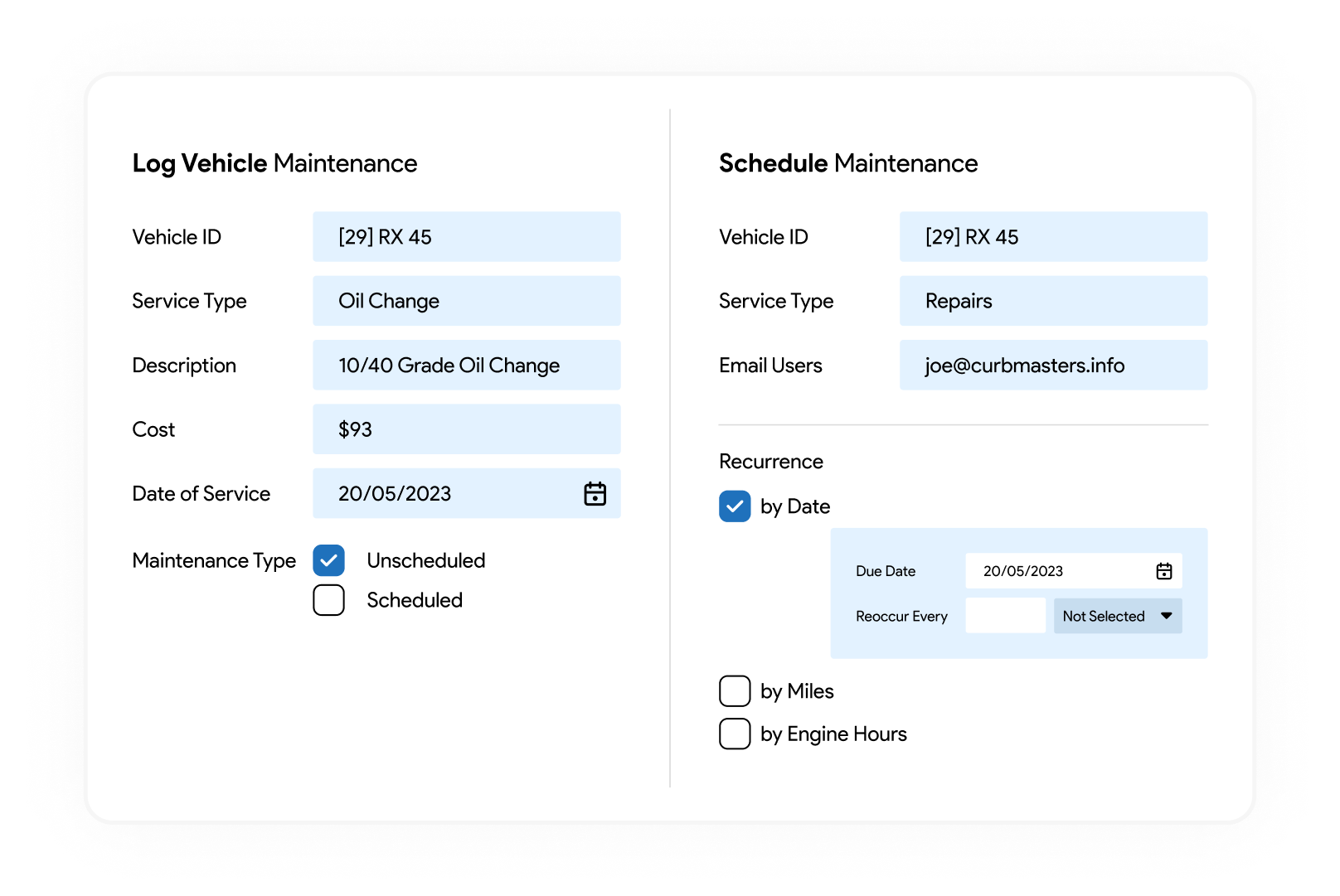 Avoid costly fixes with preventive maintenance.
Increase uptime and lower costs with real-time vehicle diagnostics, preventative maintenance scheduling, and insight into fleet utilization.
Set up vehicle maintenance schedules, keep a log, and get reminders whenever it's pending.
Log all maintenance details to check which vehicles are costing more.
Monitor your fleet using vehicle tracking reports.
Run detailed reports to track vehicle usage, idle times, total miles covered, fuel efficiency, and daily activity in the field.
Use breadcrumb trails to make sure techs aren't making unauthorized side trips that cost you time and fuel.
Get a customer activity report to see the time spent at each service location.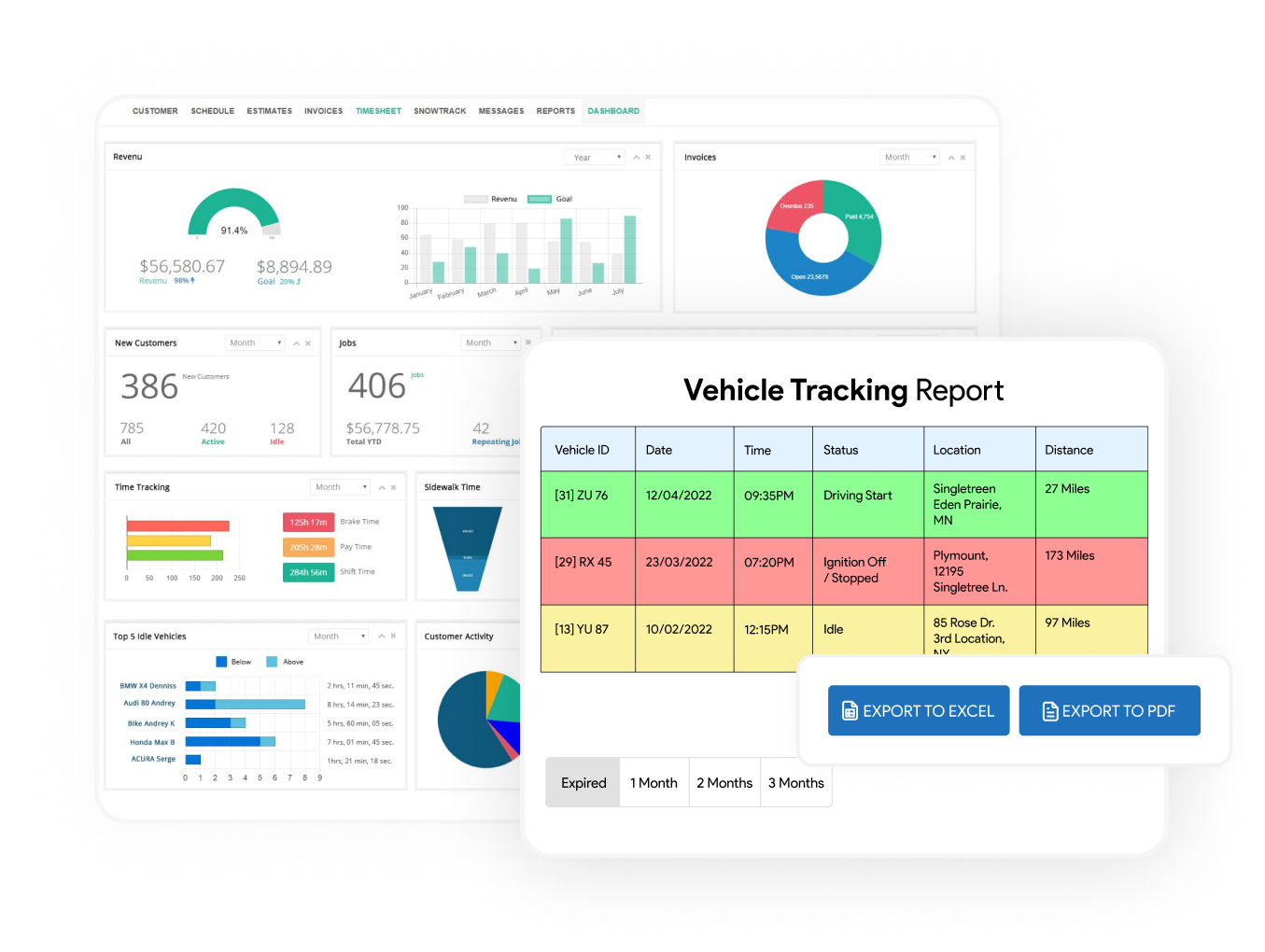 Less Hassle, More Profit.
Are you ready to get a 10:1 return on investment?