Manage customers like a pro.
View all the customer info including overdue invoices and pending payments.

Track complete historical records

for

jobs, invoices

, estimates, equipment, notes, attachments, and service agreements, all in

one location.
Know your customer status by setting up and applying customized tags for each of them.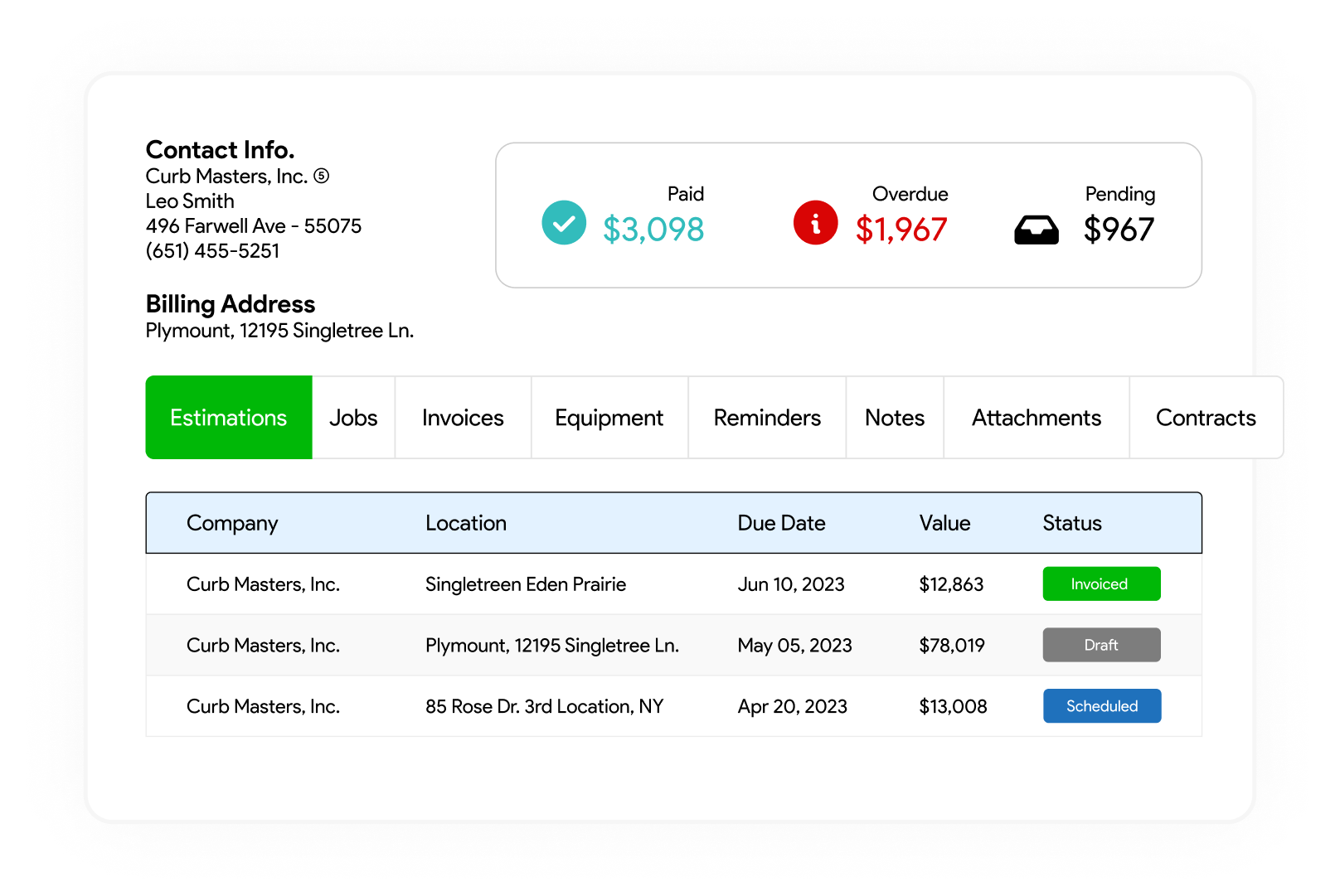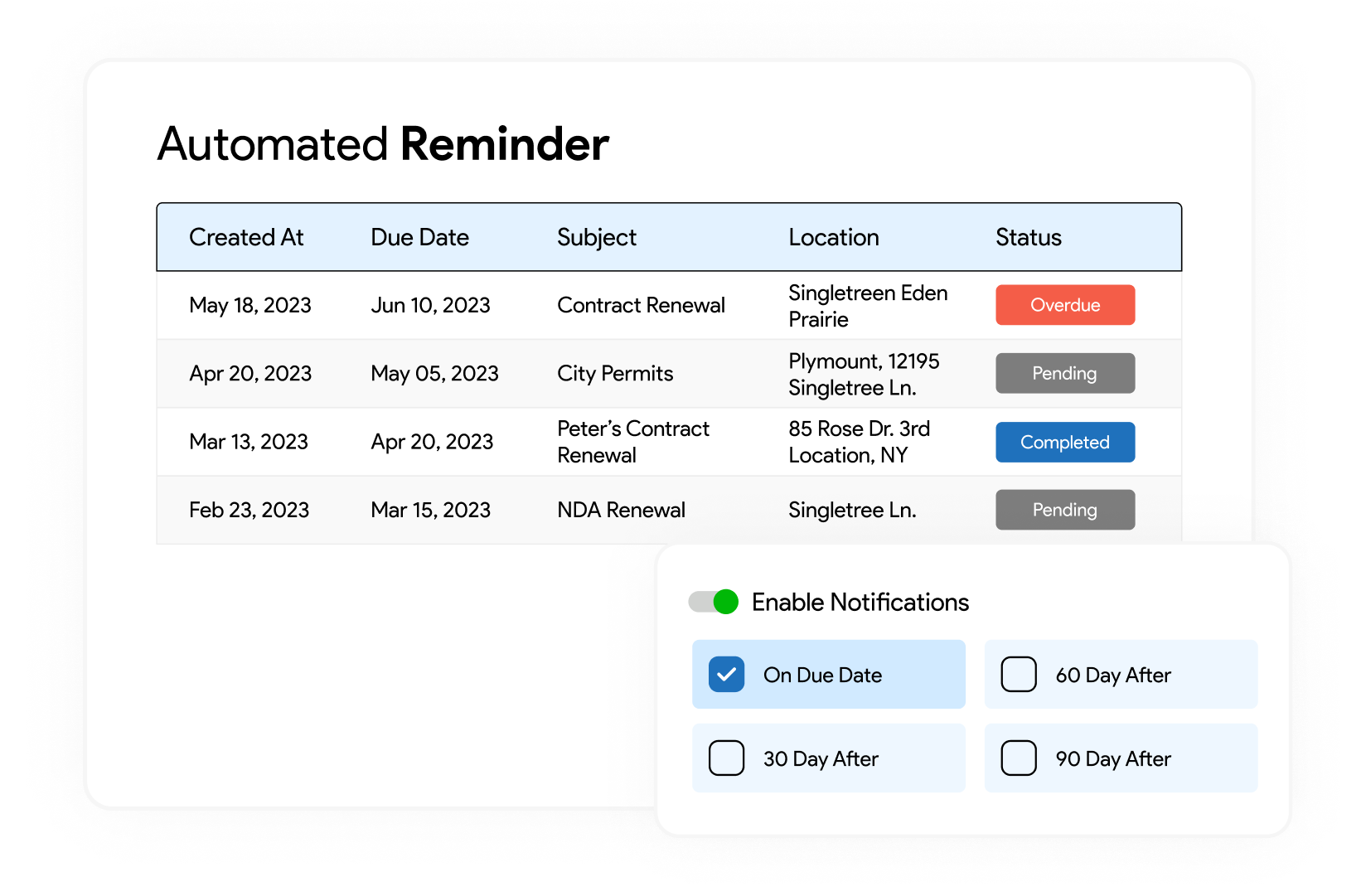 Never miss tasks again with automated reminders.
Set reminders for important dates, such as equipment warranty, inventory, or expiration dates.
Automate 30-, 60- and 90-day email reminders to customers for unpaid invoices & set up notification triggers.
Create notifications for office users by simply adding pop-up reminders at login, for essential things like jobs on hold.
Ditch the manual record-keeping for equipment.
Add/edit and update equipment for each service location.
Create a serial number, barcode, or QR code, and assign it to each piece of equipment.
Run reports from the office or the field, to review the service history for each item of equipment.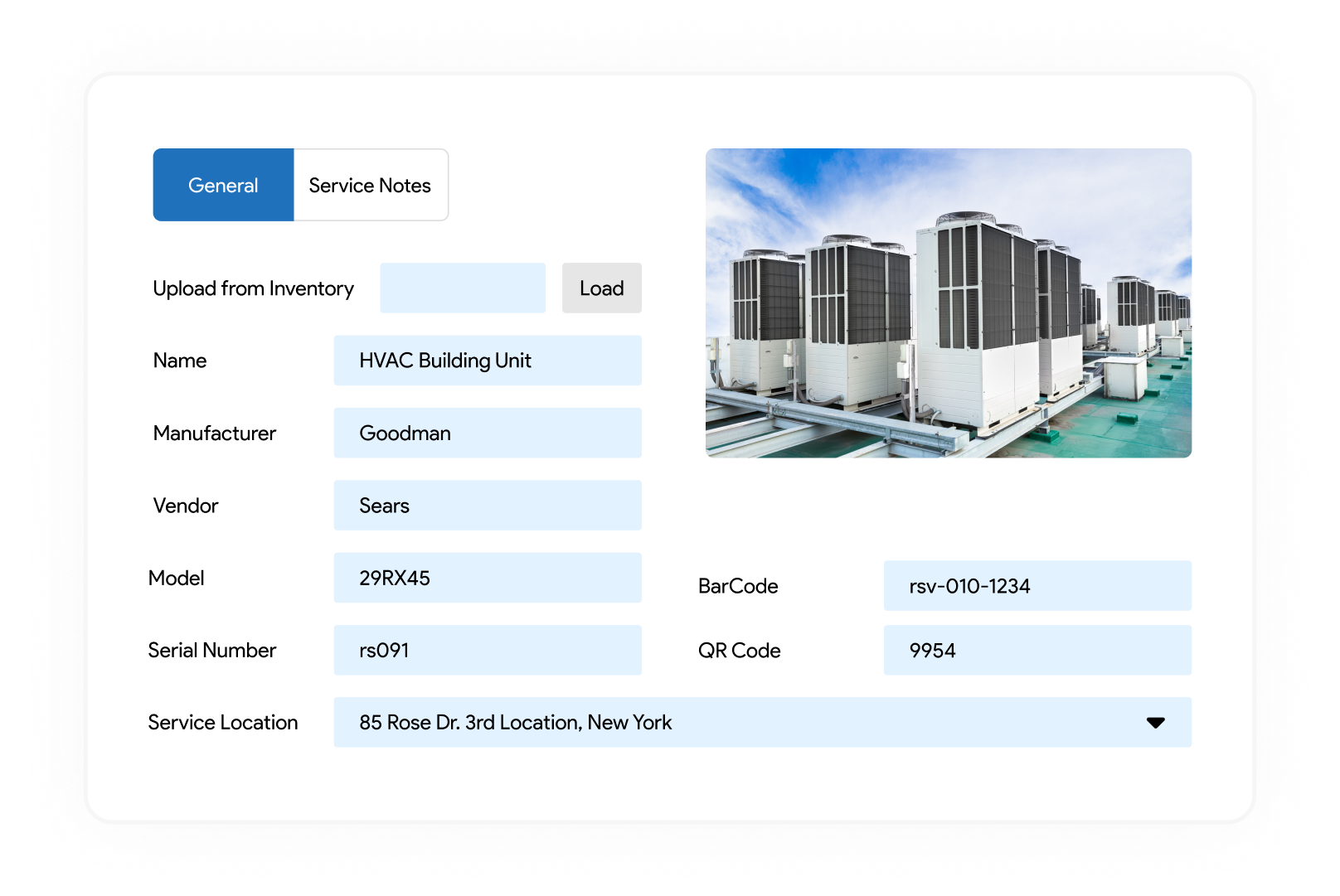 Wow Your Customers with Top Notch Customer Service!
Keep track of all your customer info with the CRM for your commercial service business to deliver your best both at the office and in the field.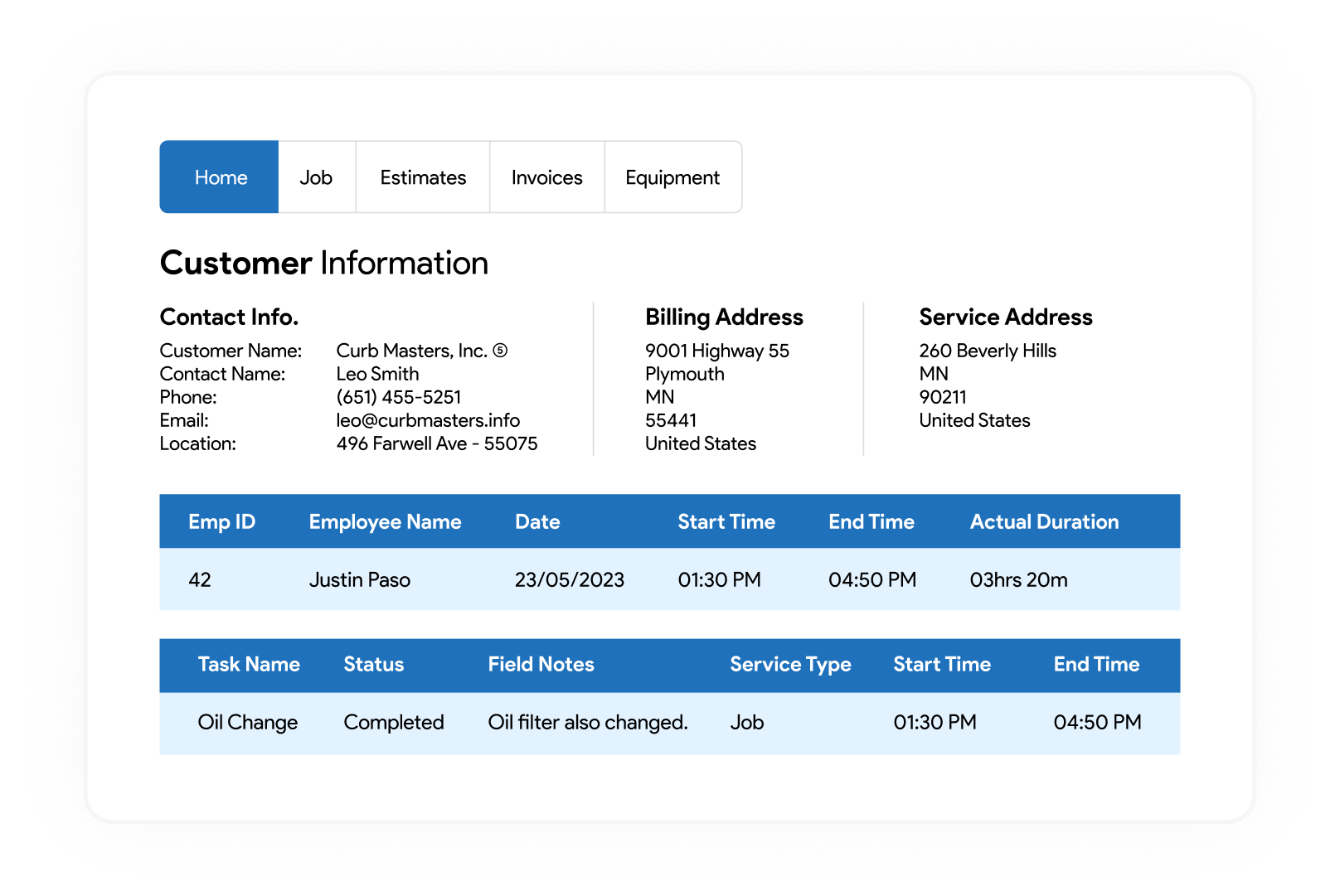 Offer transparency through customer portal.
Provide your customers easy access to current jobs, historical jobs, estimates, invoices, and equipment details with a dedicated customer portal.
Each customer will have their own unique login/credentials to view their data.
Reduce multiple calls from customers to get job updates.
Send automated tech ETA and job status.
Increase transparency by notifying customers with real-time alerts when a job is assigned, completed, invoiced, or for tech's ETA.
Send emails and schedule follow-up reminders based on activities or add time-based triggers.
Ability to send full technician profile and ETA with each job.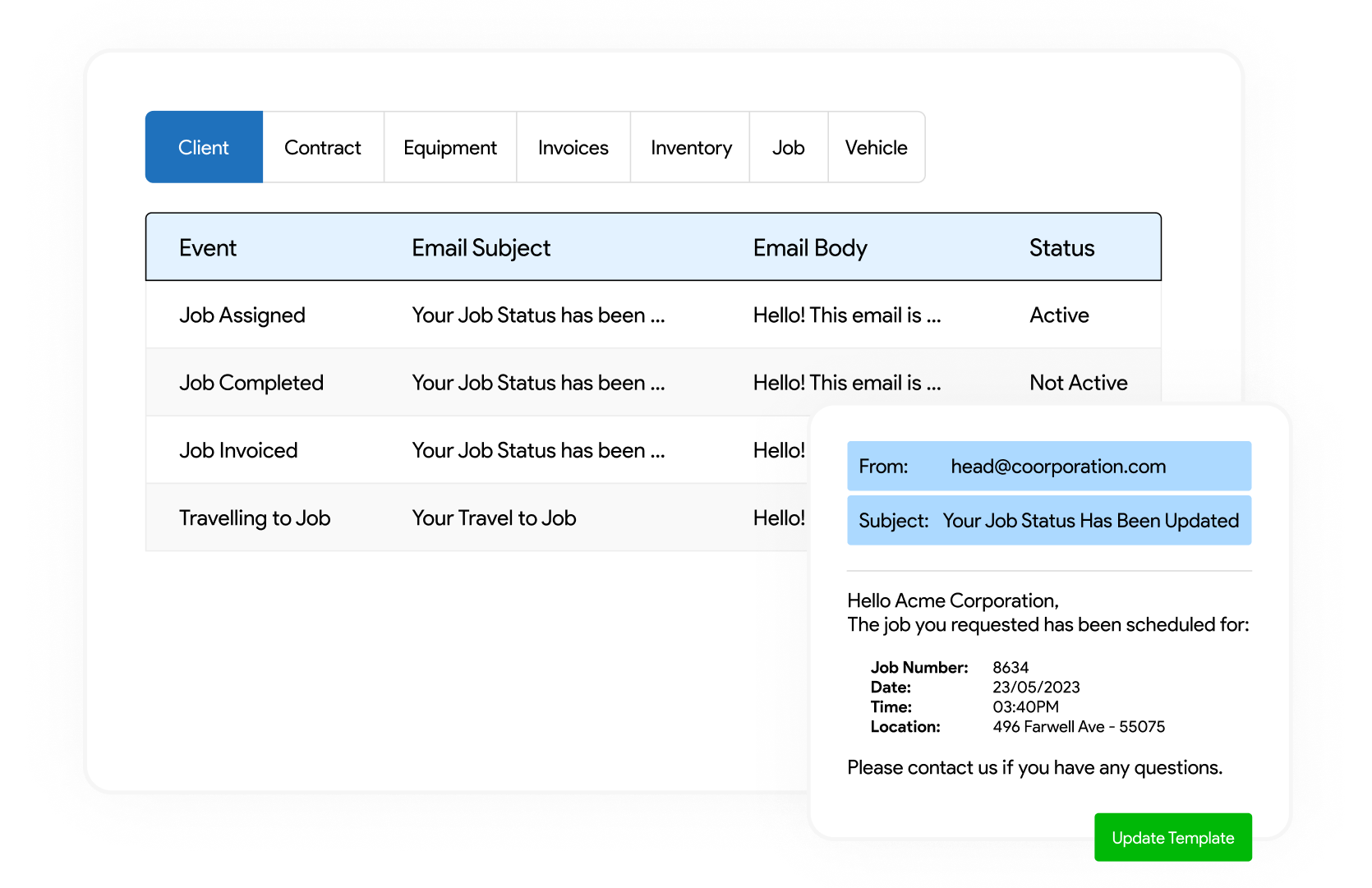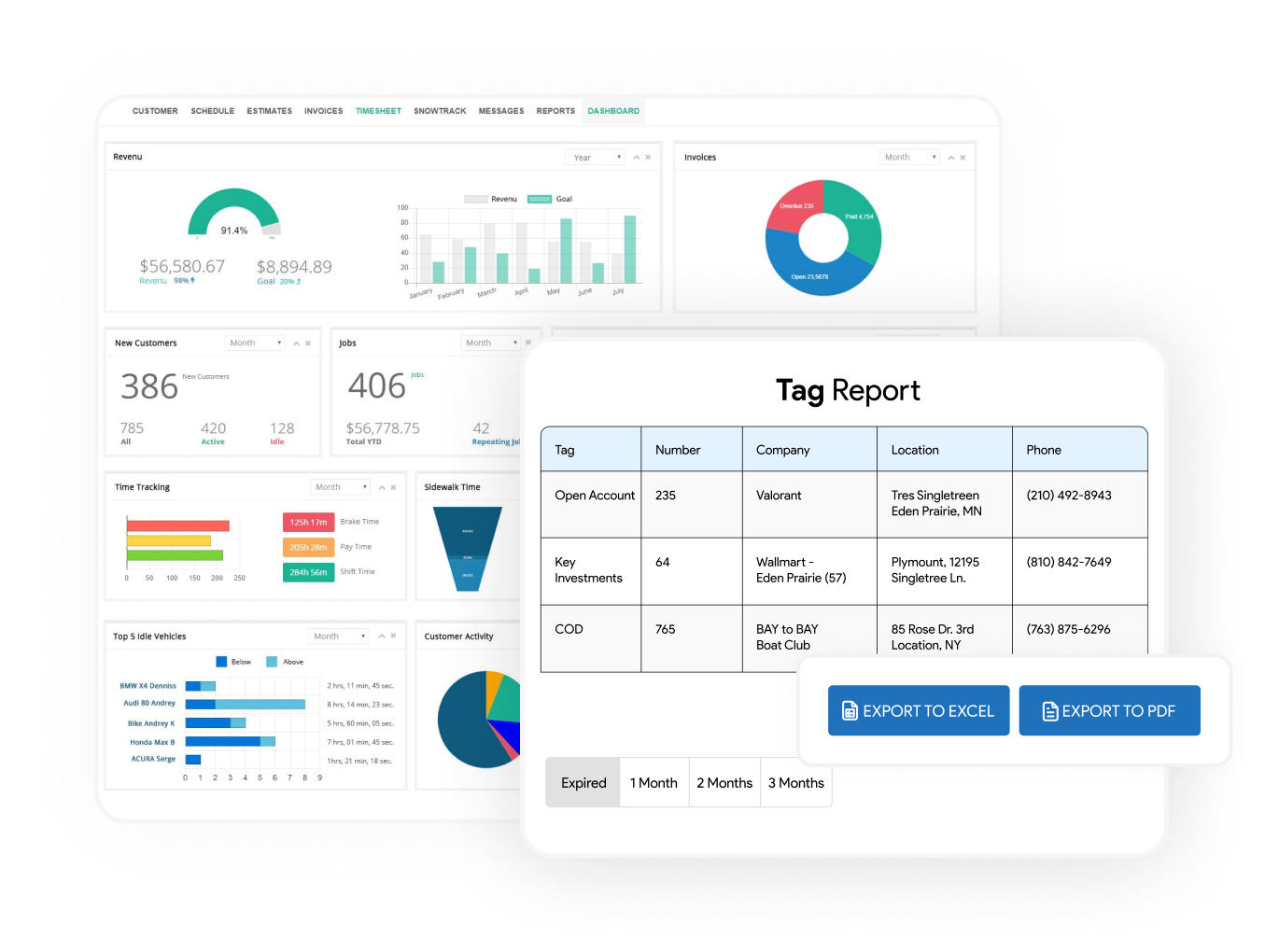 Boost customer satisfaction with CRM reports.
View specialized reports to see how many jobs are completed and by whom, based on service agreements.
Configure different views to analyze different customer segments.
Run reports related to warranty expiration and equipment usage.
What you need is EXACTLY what we offer!
Equipment Assignment
+
Service Contracts Renewal
+
Assign Reminders to Other Users
+
Pinned Notes
+
Filter by Service Location
+
Linked Action Menu
+
Instant Data Retrieval
+
Multiple Contacts
+
Custom Tags
+
Customer Messaging
+
Less Hassle, More Profit.
Are you ready to get a 10:1 return on investment?