Collect data onsite for accurate payroll.
Rea

l-time data calculation for payroll as technicians start or end jobs in the field.




Automatically match the job hours with payroll hours, review the

data, and sync to QuickBooks for error-free payroll processing.

No more manual reconciliations with paper timesheets.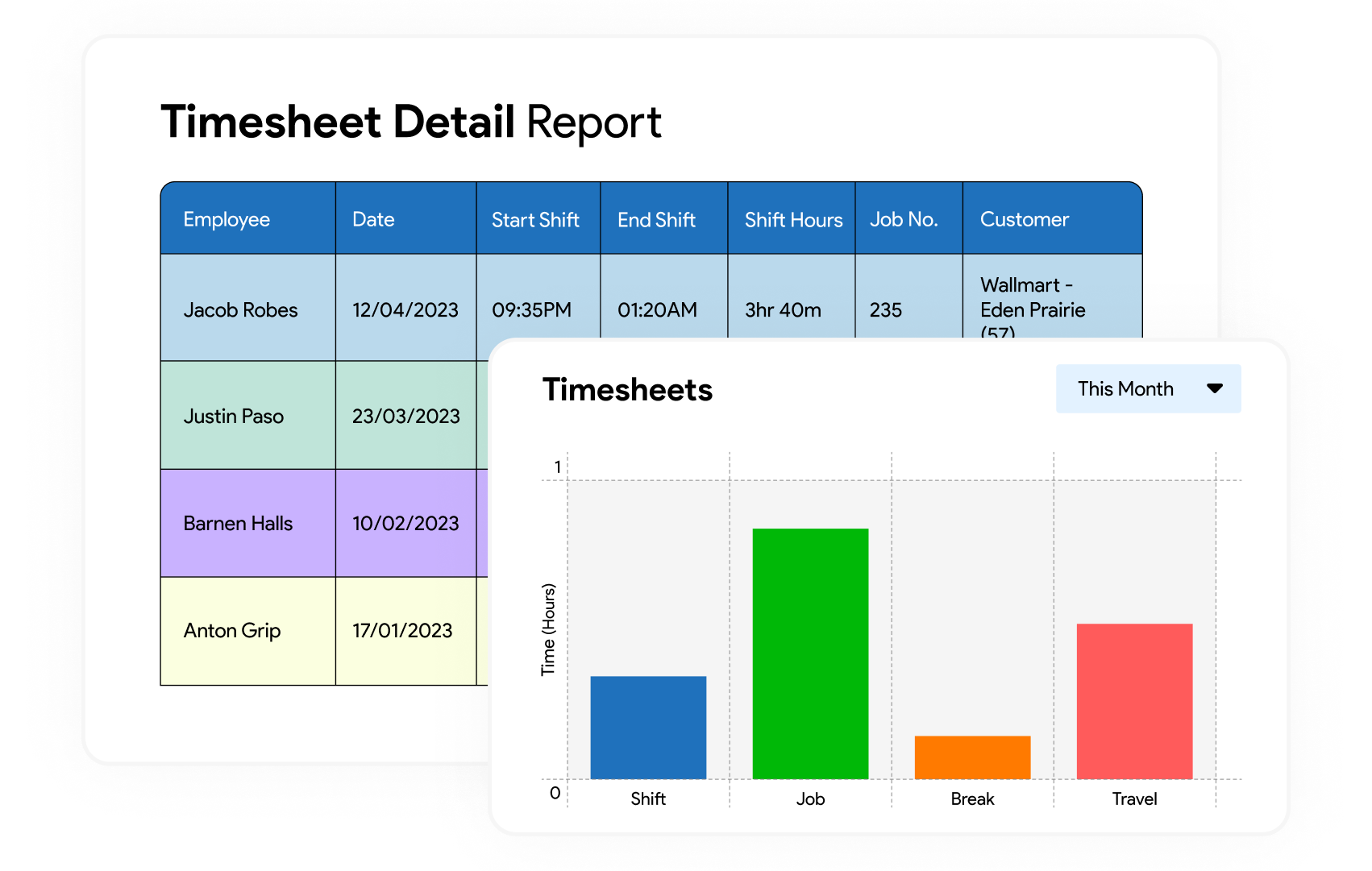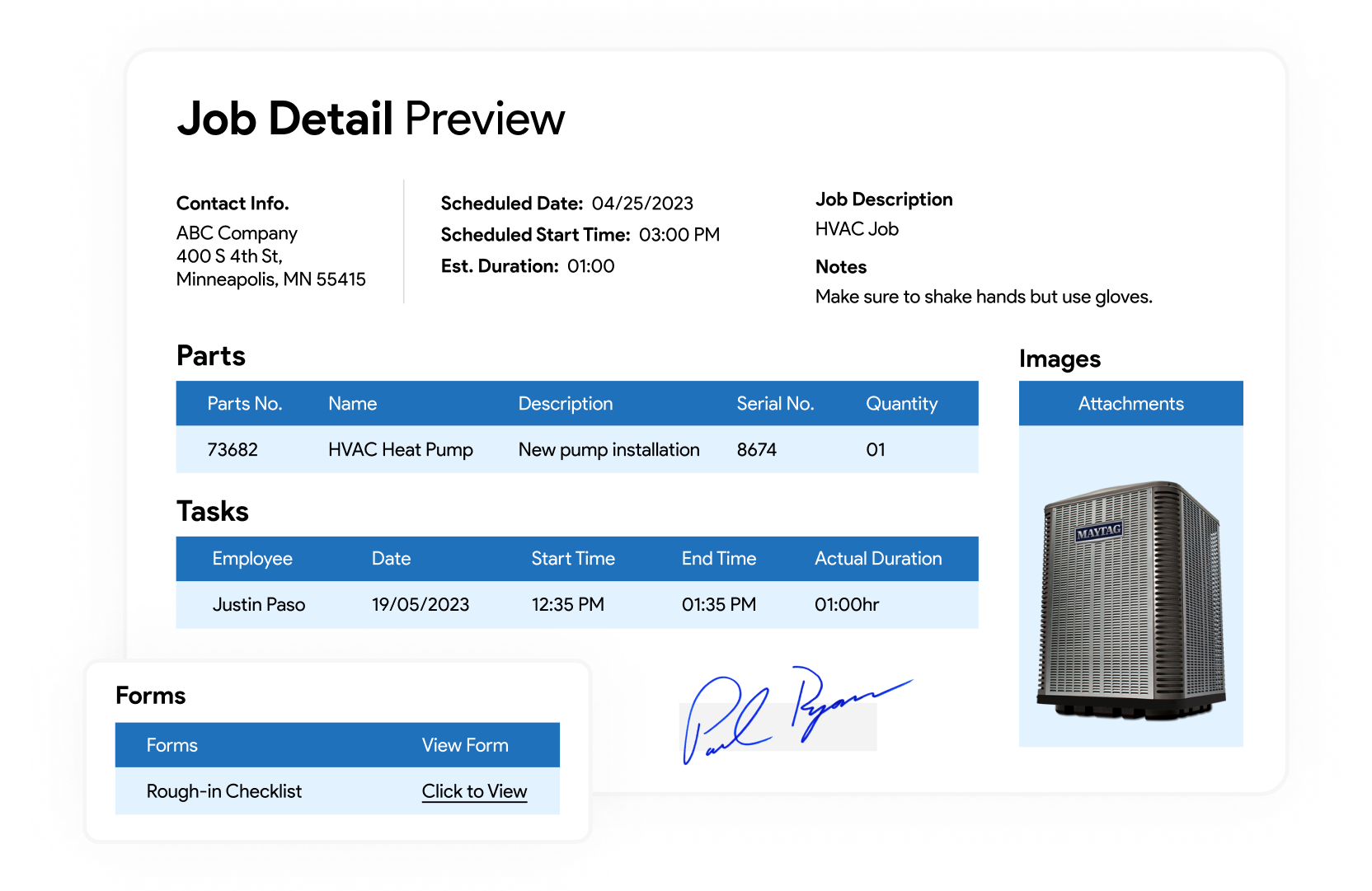 Single view to analyze job performance.
Get complete details for each job including office and field notes, time spent by each technician,

items used, pictures, equipment, and forms; all

in a single report.

Email reports to your customer with authentication to resolve issues.

Easily

identify

the equipment being worked upon by each technician and when.
Keep an eye on your goals, always.
View all the completed jobs for any given period and quickly analyze performance by jobs, labor hours, or technicians.

Always stay updated on business revenue and profitability numbers.

Run reports to review revenue generated by each tech.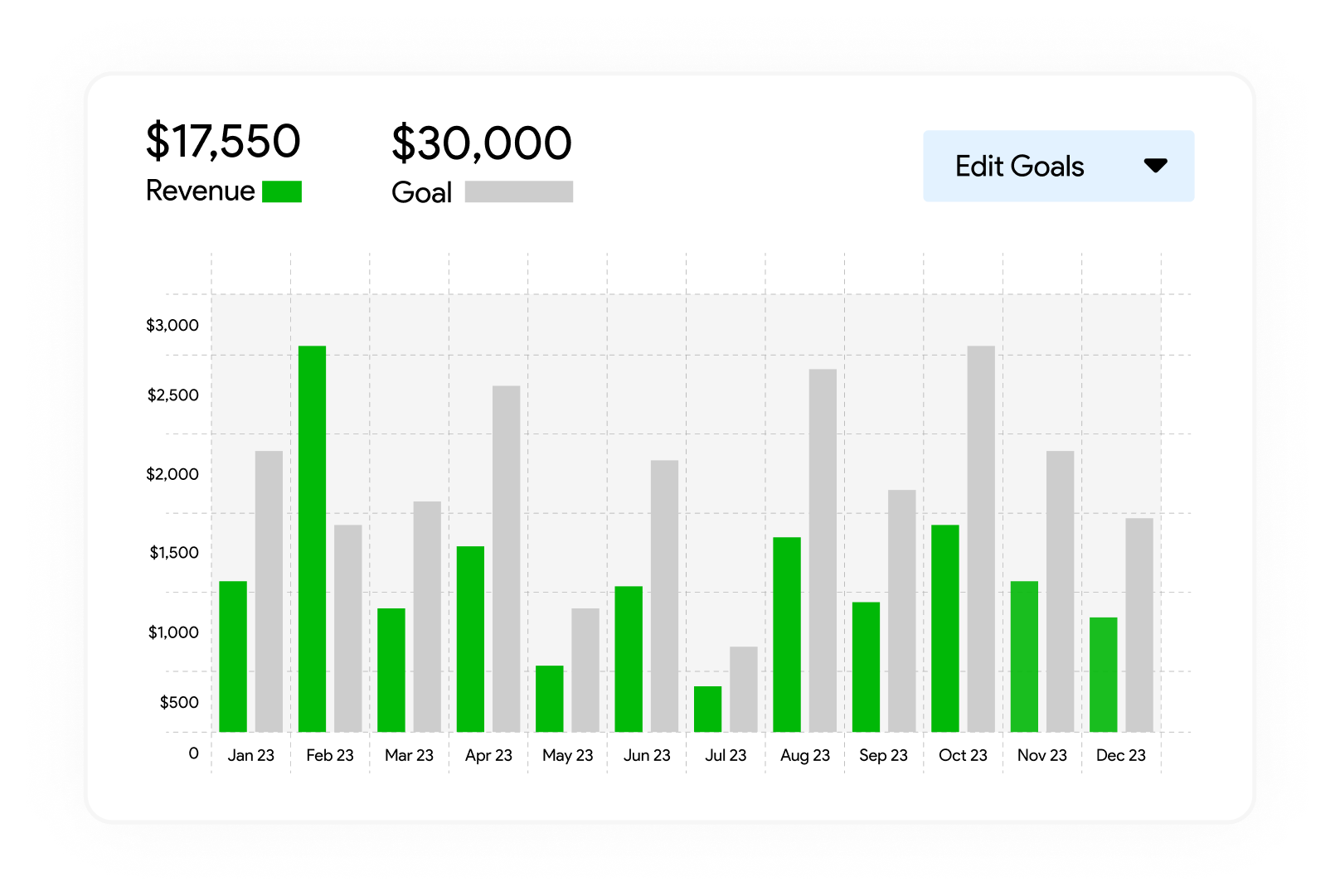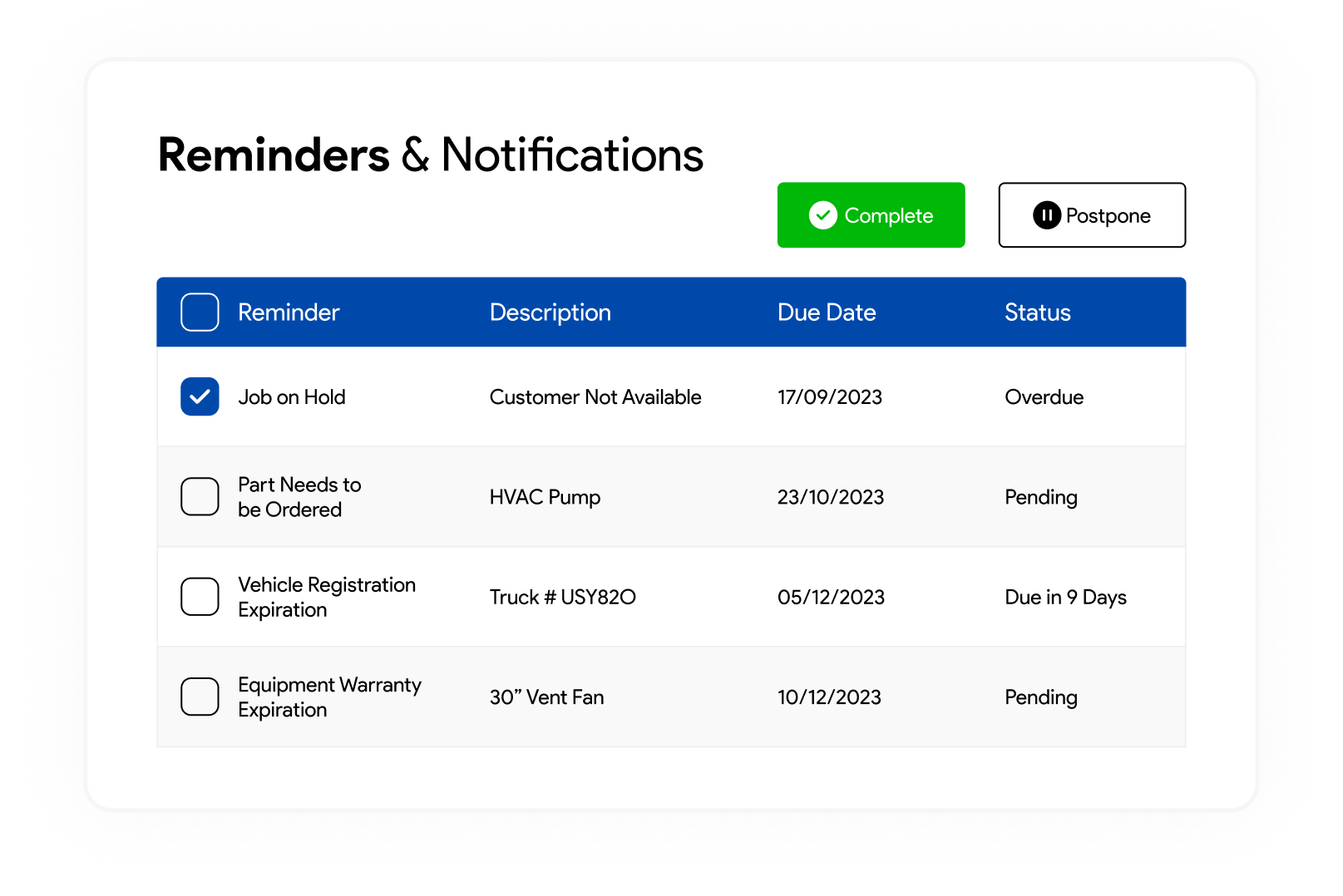 Proactive reminders for customers and office staff.
Send reminders to customers for job status, overdue invoices, and technicians' ETAs.
Office staff can create customized reminders for themselves and others.
Enable reminders for service contract renewals, equipment warranty expirations, jobs on hold, and low-stock items, to manage your business efficiently.
Improve visibility & accountability with number-crunching reports.
Gain insights into your workflows, revenues, and customers to make data-driven decisions and scale your commercial service business.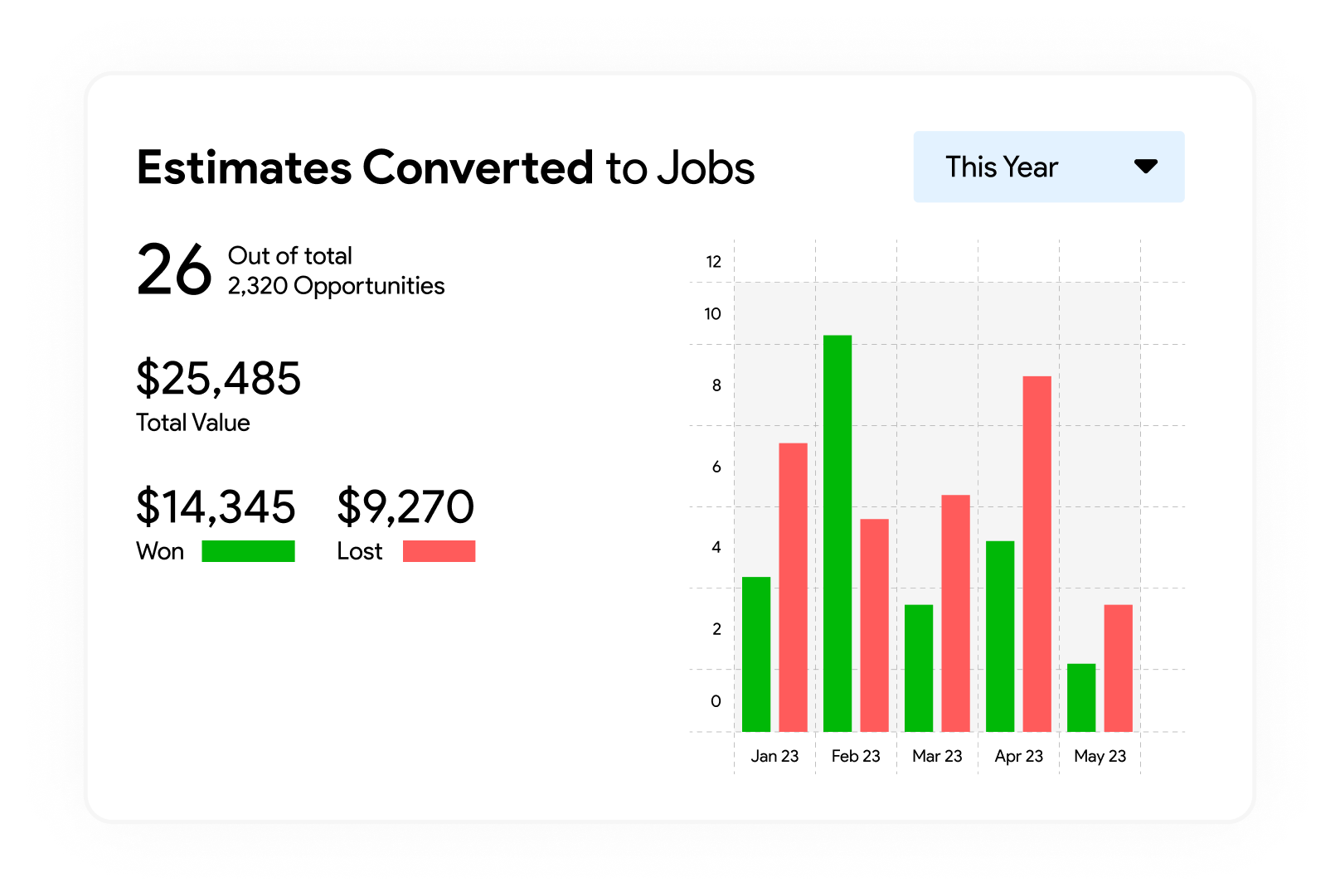 Monitor employee productivity trends.
Evaluate your team more effectively with real-time reporting on labor, time-to-completion rates, and revenue generated by each tech.

Run profitability reports for each tech to match your business goals with actual numbers.

Allow the supervisors to view, edit, or adjust their team's timesheets, and let each tech review their tracked hours.
Get equipment & warranty details on the fly.
Run reports to review

equipment used at each service location.

Review equipment work history with all the notes and pictures added.

Know which equipment is expired, and get updated on the upcoming warranty expirations. Export all your reports to XLS or PDF files with a click.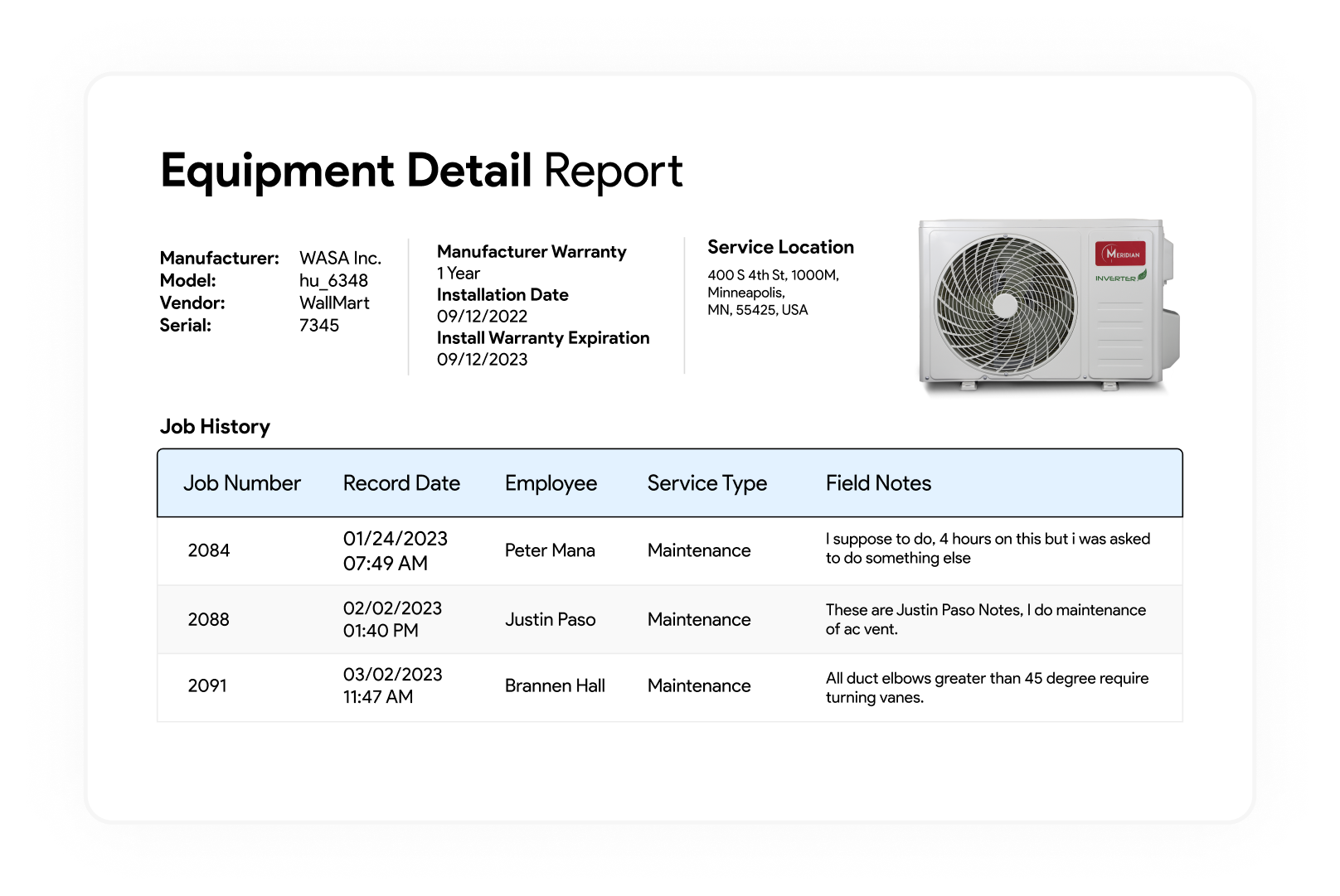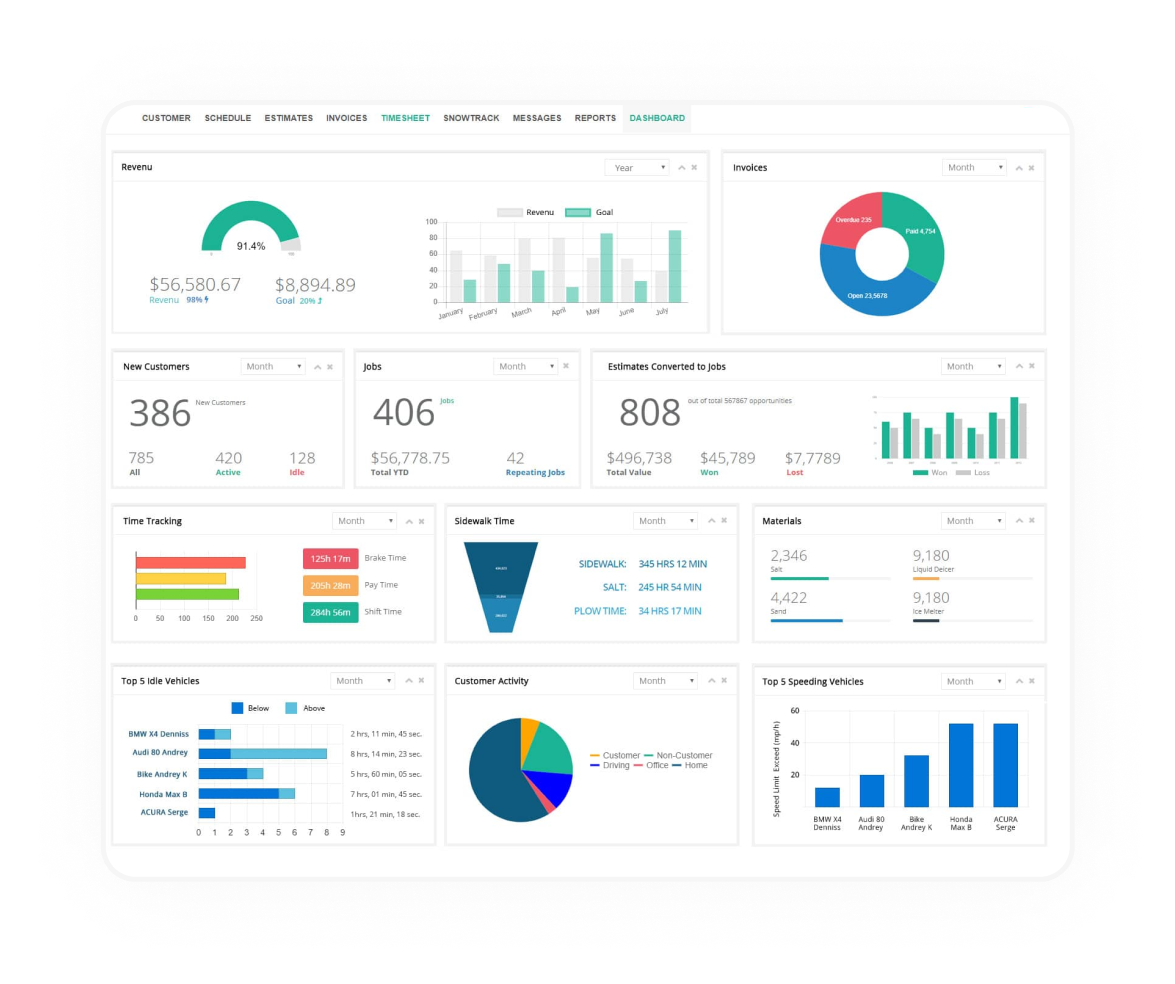 Stay on top of everything important.
Review all the current and historical revenue trends vs. your business goals.

Track time spent on-site, parts, services, material, and equipment for every job, along with pre-, and post- pictures for proof of work.

Print, download, or email any report, and schedule the reports that need less monitoring.
What you need is EXACTLY what we offer!
Manage Dashboard Widgets
+
Less Hassle, More Profit.
Are you ready to get a 10:1 return on investment?