Patchwork System Might Be Taking Time Away from Your Customers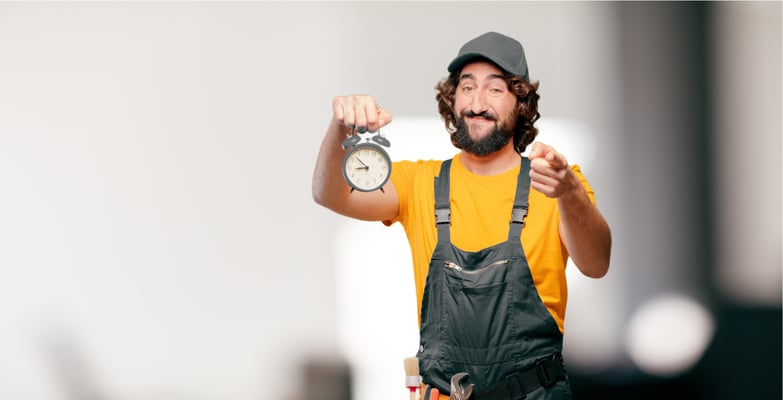 Many Commercial service contractors are spending too much time making the patchwork system work. They are using software that does not have all the features for commercial contractors or an old system to capture daily work order details. This causes scheduling delays, overlaps, estimate conversion problems, inaccurate data entry, and high-cost demands, and takes time away from their customers.
As a commercial service contractor, giving your customers a satisfying experience is one of the primary objectives, but it is difficult to achieve with the patchwork system. Handling multiple activities such as estimates, agreements, and tracking customer history with multiple software will demand a lot of extra time from you, and most times challenging to give customers the best services.
Can A Patchwork System Affect Customers' Experience?
Service contractors spend a lot of time moving, navigating, and converting from one software to the other and end up not having time to attend to customers.
The patchwork system cannot provide the best possible experience for the customers because they are not connected and customers cannot receive real-time estimates and service agreements, membership benefits, or live ETAs to jobs. All the data movement between systems is taking a lot of time and can affect the customer experience.
Solution To the Patchwork Systems for commercial service contractors
One of the primary and most important drivers of satisfying customers today as a commercial service contractor is the use of field service management software. There are certain steps service contractors can take to improve customer experience and significantly reduce the time spent using the patchwork system and that's by integrating field service management software.
Below are the top three reasons why commercial service contractors should use field service management software rather than a patchwork system:
Provide tech equipment history:
Commercial service contractors spend a lot of time getting the data to the tech. With the correct FSM techs can pull all the equipment history on the phone or tablets, troubleshoot the problem quickly, and make the product operational. A quick resolution goes long way to making the customer happy.
Quick response to customers:
Paper estimate has inherent delays. If you are doing electronic estimates, you cannot convert to jobs with one click and this is taking time away from your customer. With field service management software, commercial service contractors can perform estimates digitally, helping them to quickly respond to customers.
Sync with QuickBooks:
Field service management software Synchronized with electronic software to quickly transfer data, customer details, invoices, payroll, etc. Saving you time from moving data from one system to another.
If you have been using the patchwork system, it's time to implement the field service management software. The field service management software is an all-in-one solution that allows commercial service contractors to estimate jobs, invoicing, and agreements, and keep track of customer history in a single location. As a commercial service contractor, this helps you to concentrate on providing excellent service worthy of five stars to your customers.
Whenever you're ready…here are 3 ways we can help you grow your business:
Claim your Free DEMO Session. If you'd like to work with us to turn your business more profitable, claim your FREE DEMO Session. Our founder personally gets through the process and understands your current situation.
If you'd like to learn more about field service management for free, go to our blog.
If you know another service contractor who'd enjoy reading this page, share it with them via email, Linkedin, Twitter, or Facebook.