Track transactions in real-time.
Experience no more delays with automated syncing to QuickBooks.
Easily update details in one platform and sync it to another.
Get rid of double data entry or paperwork and manage your bookkeeping better than ever.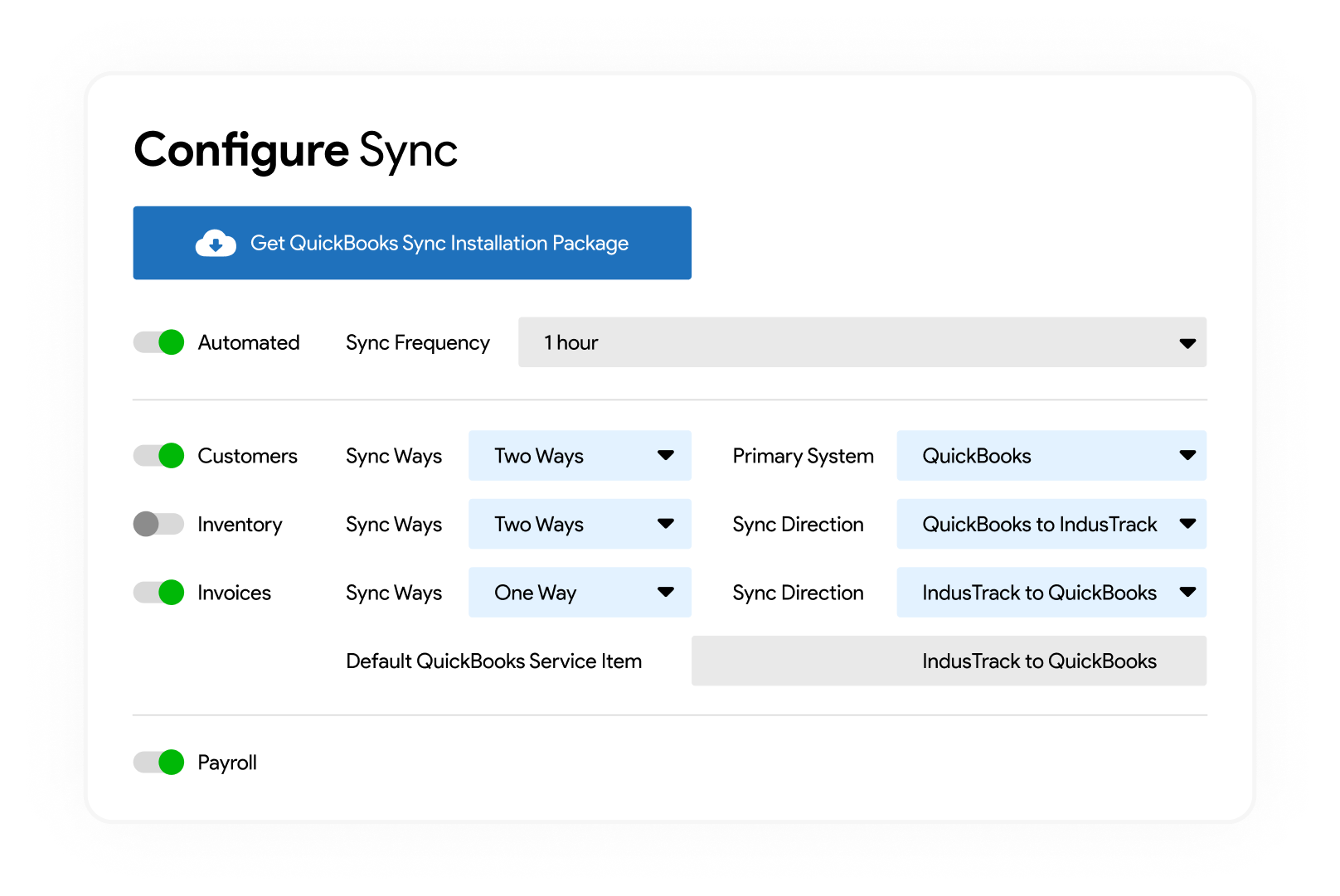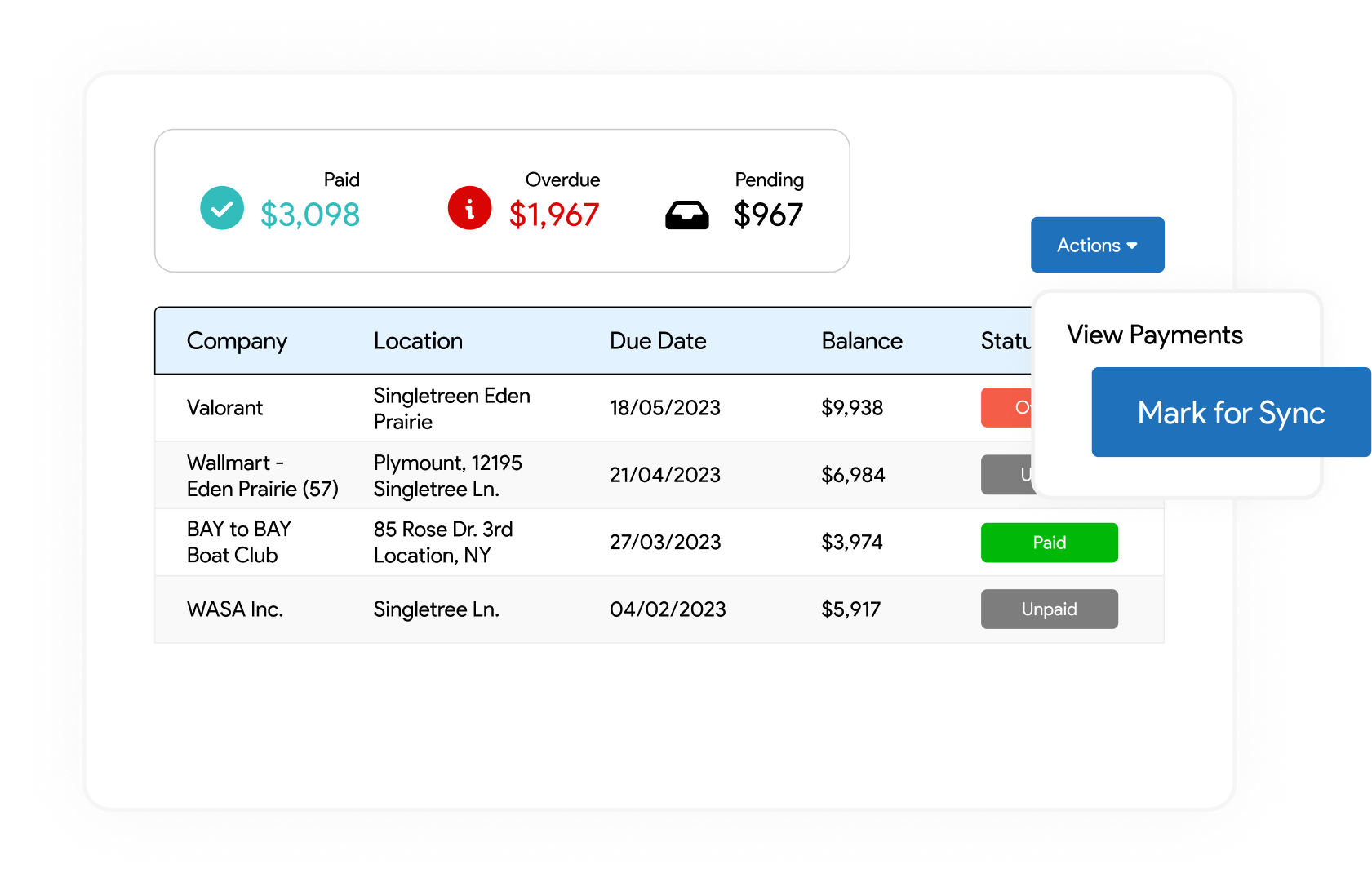 Full
i
nventory,
c
ost
s
,
and
i
nvoicing
c
ontrols.
Sync anything and everything, from inventory to setting costs, sending invoices, and collecting payments.
With QuickBooks integration, the data continuously syncs and there's no duplication or information lost along the way.
Accounting got easier, better & faster!
Spend more time treating your customers and let us handle the rest with accounting tools built for your commercial service business.
Effortlessly run payroll in minutes.
Approve employee timesheets and sync with QuickBooks.
Save time by setting sync frequency.
Let QuickBooks calculate accurate payroll for your team.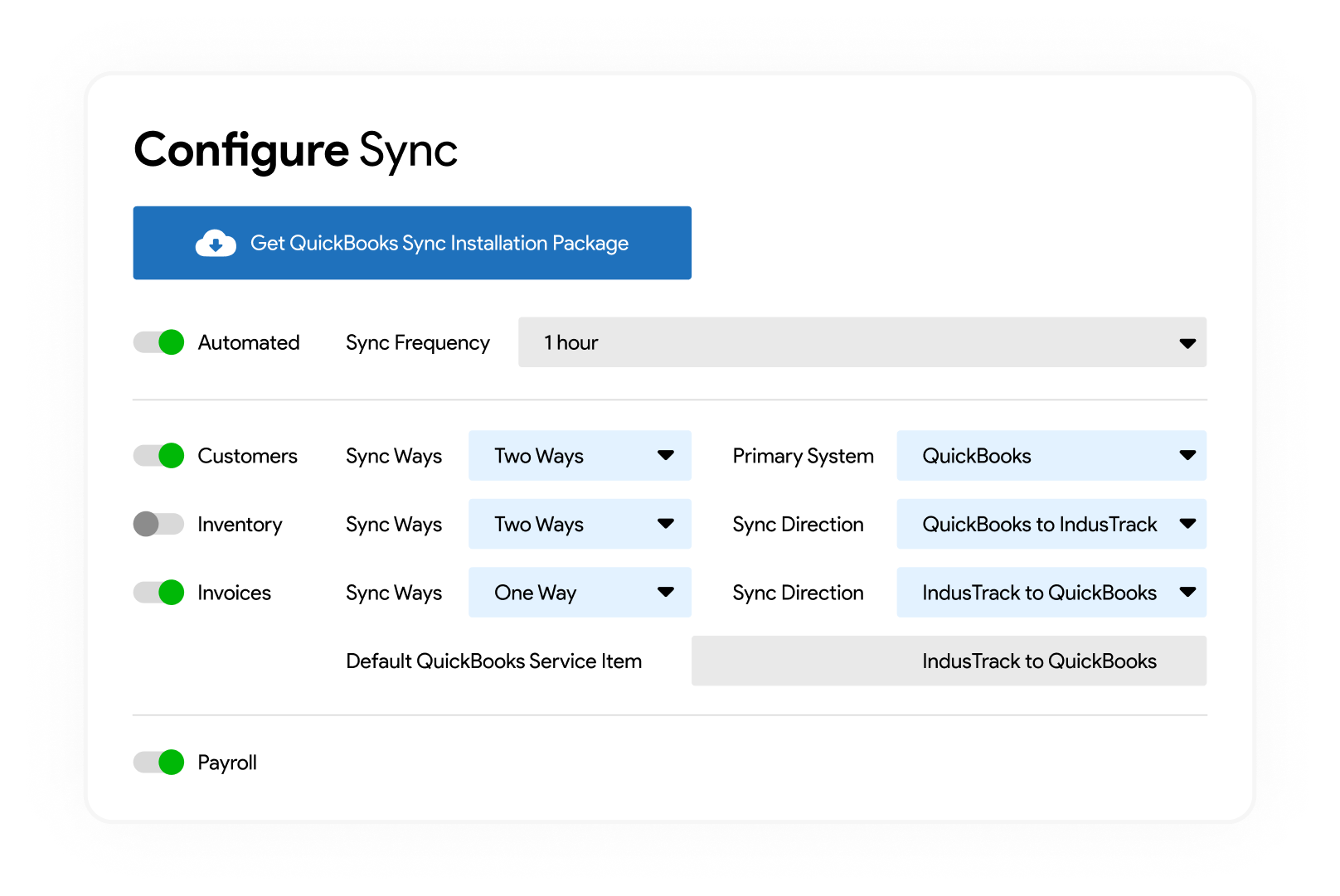 QuickBooks Desktop or Online, your choice.
Enable one-way or two-way sync of your critical information including customers, inventory, and invoices.

Convert single or multiple jobs to one invoice and sync directly into QuickBooks.

Save your office staff approximately 20 hours a week on data entry alone.
Less Hassle, More Profit.
Are you ready to get a 10:1 return on investment?