Create new service agreements in seconds.
Create professional quotes for servicing commercial equipment.
Templatize all equipment, location, and service details, including pricing and discounting.
Auto-set periodic or custom reminders to book recurring services.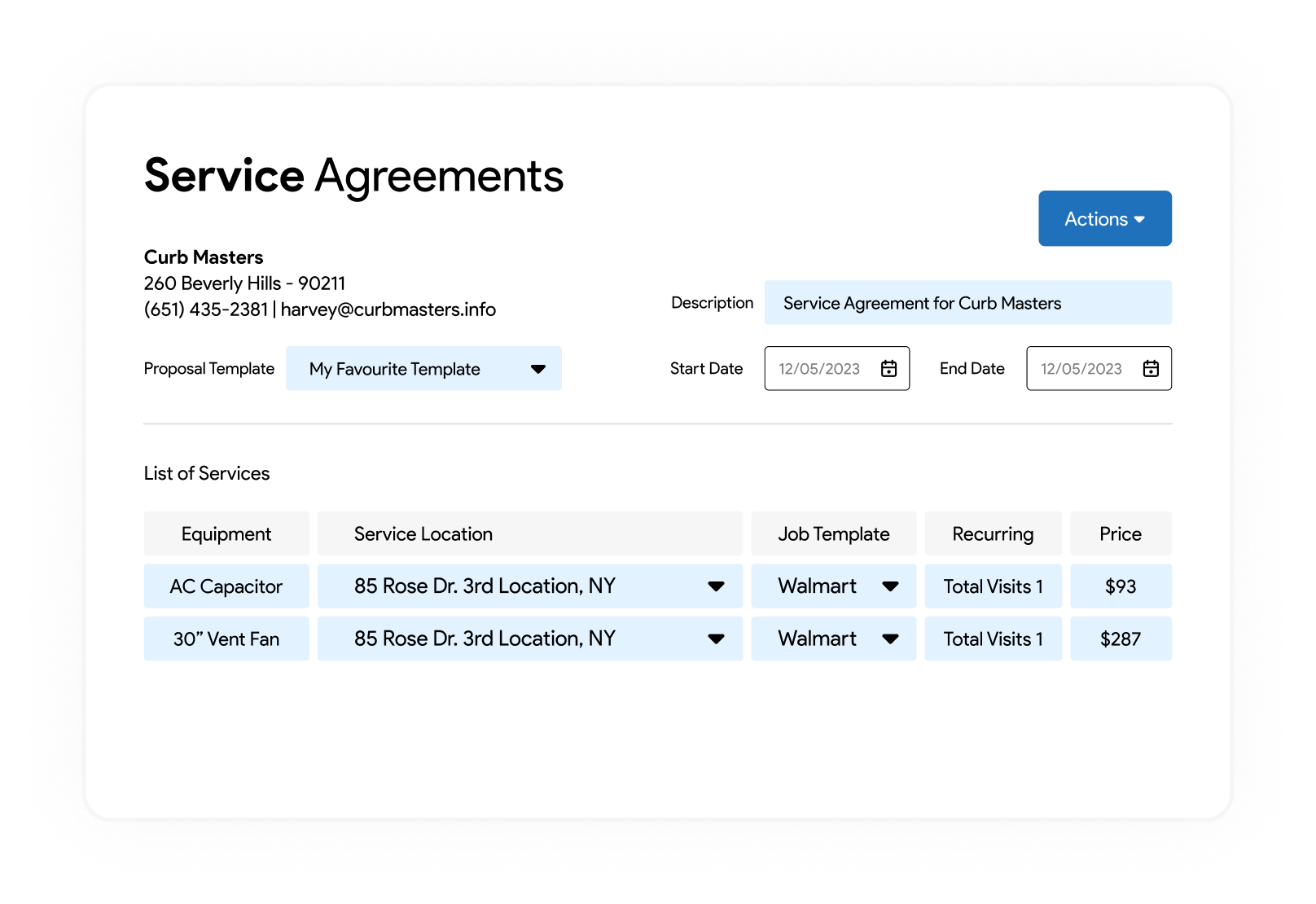 Get instant approval on agreements online.
Go paperless: Email service agreements to customers and get digital signatures for instant approvals.
Easily view the agreement status as viewed, opened, and won.
Increase efficiency by auto-crea
ting recurring jobs.
Automatically create all recurring service jobs in a snap and forget about scheduling service calls.
View all the upcoming services on one screen for better scheduling, and instantly notify the relevant office staff of upcoming service dates.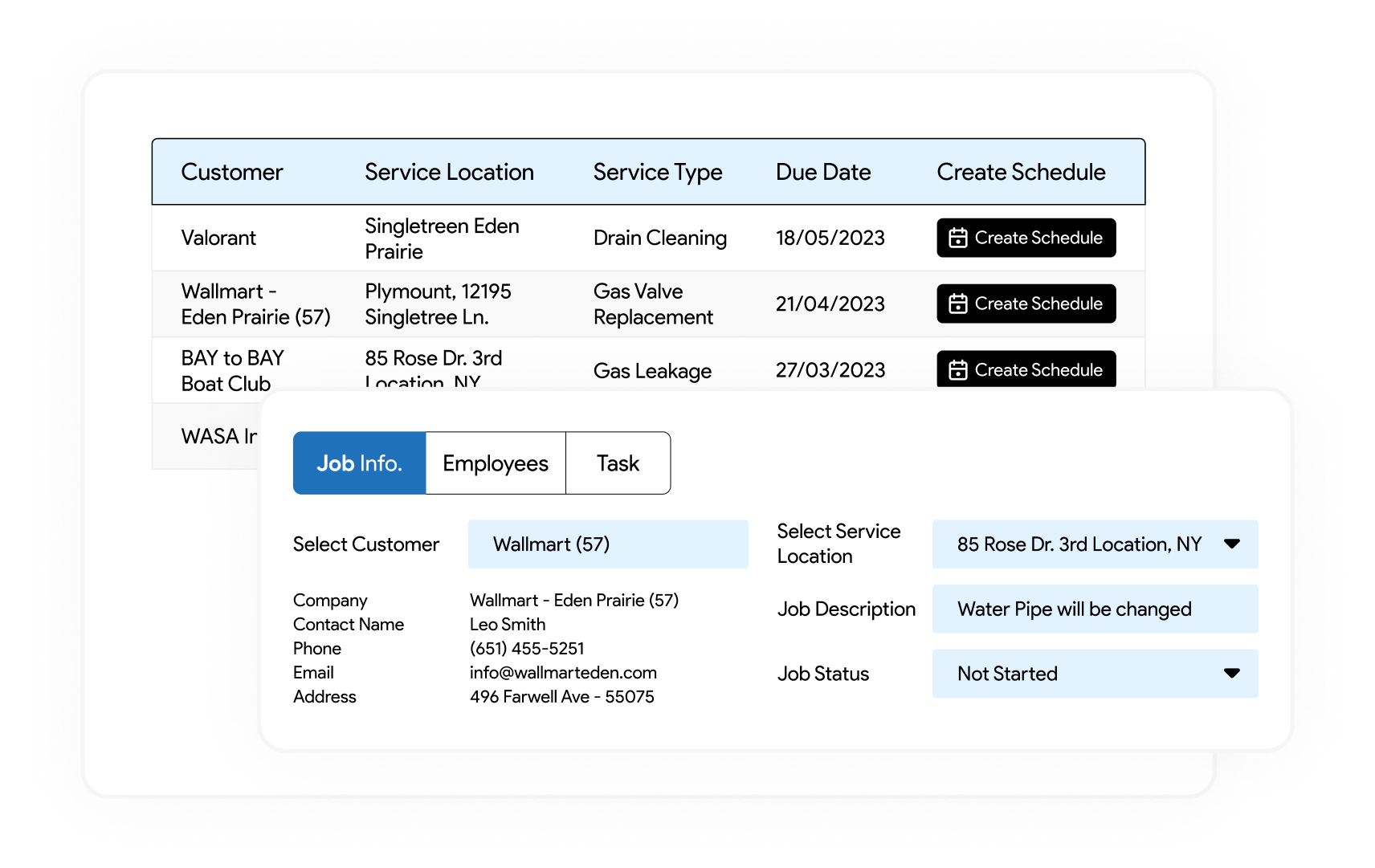 Drive repeat business, customer l

oyalty,

& refe

rrals.
Put your revenue stream on autopilot by creating and automating recurring service jobs for your commercial service business.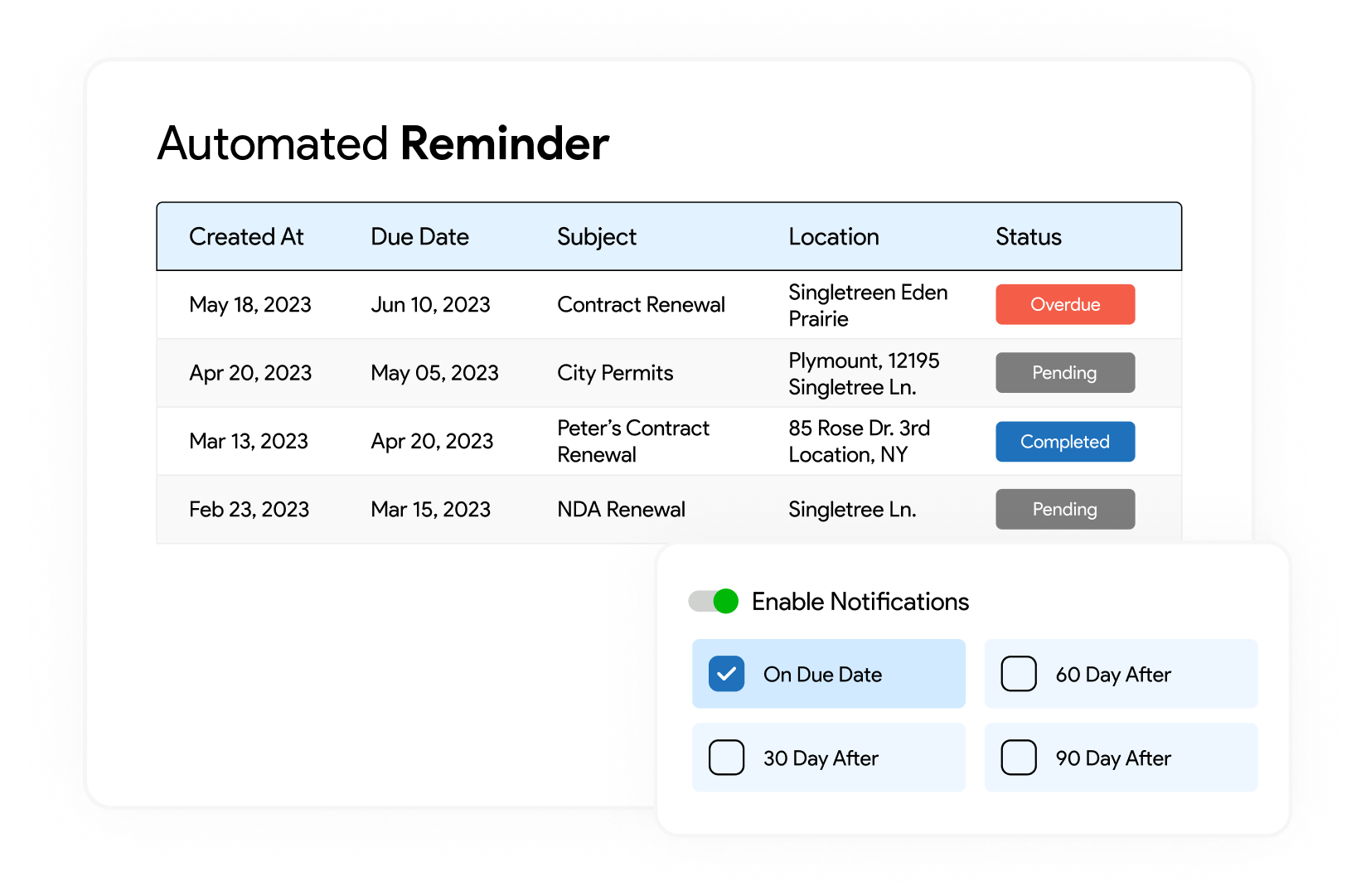 Stay ahead of important contract dates with r
eminders.
Set up reminders and notifications to staff and customers when services are due.
Automatically send emails and schedule follow-up reminders based on activities or add time-based triggers.
Track profitability for each service agreement

.
Track all jobs completed against the service agreement.
Create an invoice for each service or invoice for the entire agreement.
Quickly renew agreements or extend agreements with additional items/equipment.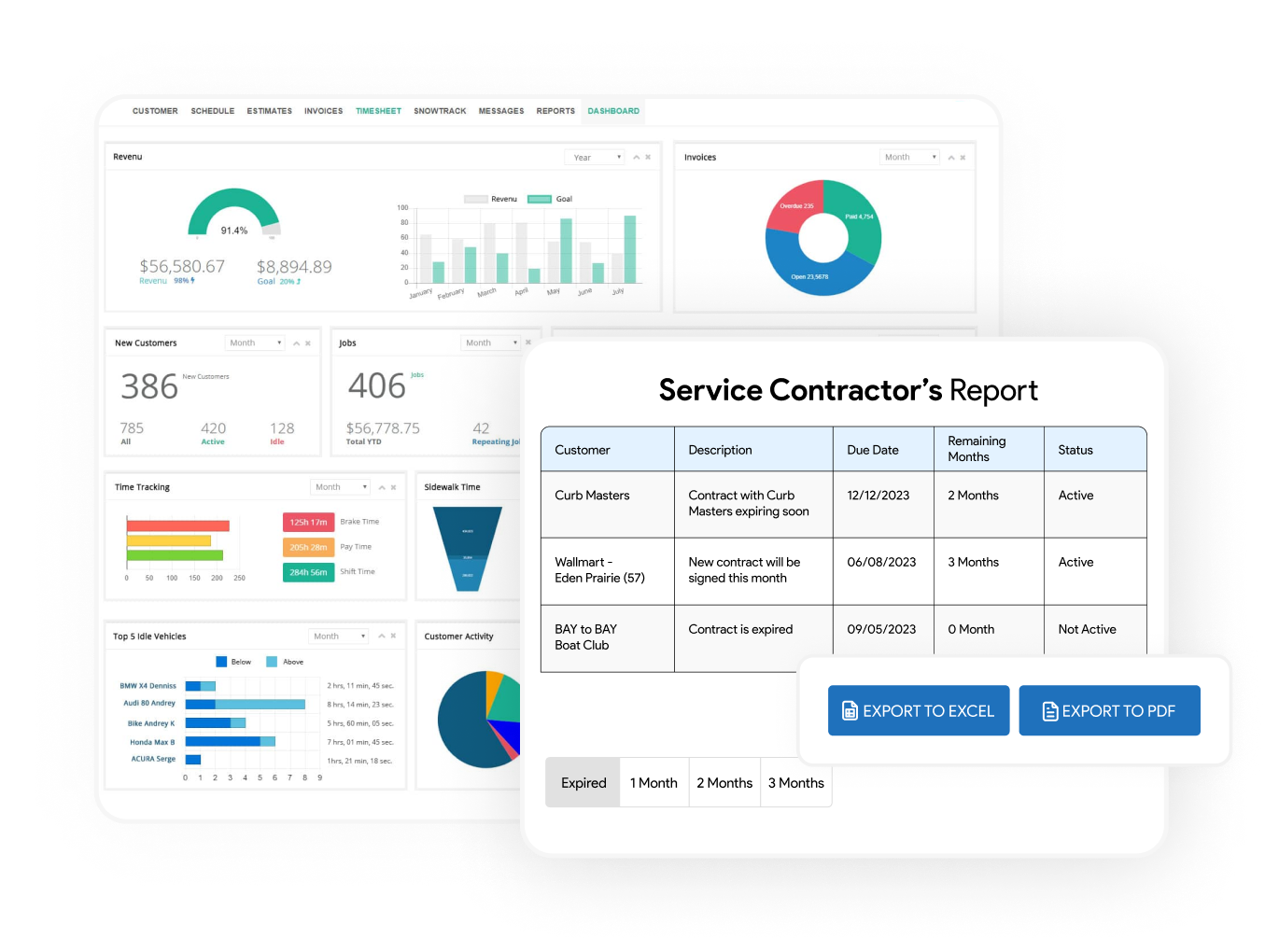 Understand what's bringing in more profit.
View profitability numbers for each and every service agreement.
Automatically track labor and materials against each service agreement.
Run specialized reports to see how many jobs are completed and by whom, based on service agreements, and easily review the frequency of different types of services.
What you need is EXACTLY what we offer!
Copy Service Agreements
+
Agreement Expiry Alerts
+
Less Hassle, More Profit.
Are you ready to get a 10:1 return on investment?