Reduce Your Workload with a Commercial FSM Software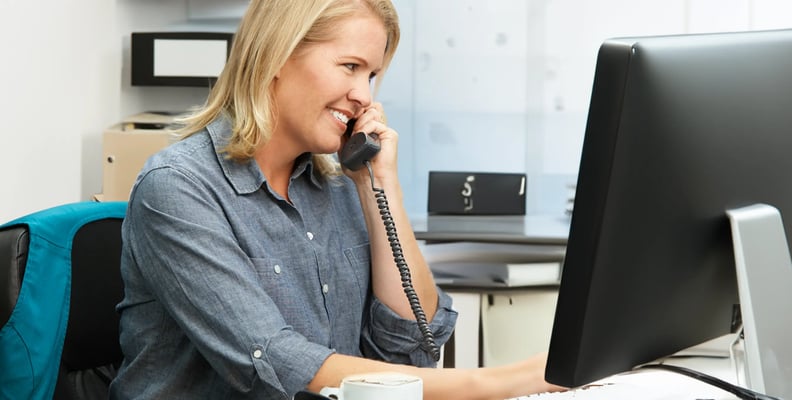 While residential FSM software is great for residential service contractors, it simply isn't designed for those in the commercial sector. You can force it into your workflow, but you'll have to develop workarounds and sacrifice efficiency to do so.
Fortunately, there is a better option. You can take advantage of a host of benefits of field service management software that's designed especially for commercial service contractors. With the right FSM solution, you'll enjoy features such as multi-location billing and support, stronger support for your techs, and more.
Here's how.
Work Arounds Don't Work for Commercial Service Contractors
There are a lot of commercial service contractors out there who benefit greatly from specialized commercial FSM software. By taking advantage of this technology, they can unlock new efficiencies and optimize their operations in ways that simply weren't possible before.
With a customized FSM product designed specifically for their business, they are able to create jobs from service agreements, organize job sites, easily track equipment history, benefit from multi-location support, and more. This kind of tailored software solution can help any contractor get the most out of their resources and reach higher levels of success.
Why use a residential FSM when you can take advantage of a product that will work with your business? With a specialized commercial FSM, that's exactly what you'll get. A partner who will help your business do more without you having to twist its arm.
The Right Tool Can Make Your Techs & Customers Happier
Rather than your techs struggling to use a tool that's not tailored for commercial service contractors, you can give them the freedom they need with specialized field management software. It's easy to use and ensures fast and efficient job completion, all while keeping track of important details like work orders, customer data, asset information, and more!
One of the benefits of commercial field service management software is that it empowers your techs to do more by giving them the information they need instantly as well as the tools needed for outstanding job performance.
If they're at a job site and need to know about the history of the work done there, it's at their fingertips.
If they need to quickly review any upcoming jobs, they can do it in seconds.
They can make purchase orders to have the equipment they need for upcoming jobs.
And they can create estimates on-site, giving you an edge over the competition and boosting your margins.
A specialized FSM software made for commercial service contractors is a tool that helps them get the job done more quickly and efficiently. Something that's just as essential as a screwdriver.
A tailored commercial FSM solution won't just benefit your techs. Since they'll get their jobs done quicker, it will also lead to happier customers. And this happiness comes thanks to real-time ETAs, having estimates faster than ever, and multiple location billing. Five-star customer reviews don't come easy, but with the right tools, you'll have them in spades.
Outpace the Competition with Commercial FSM Software
Today's world is moving faster than ever with changes coming at lightning speed. And that includes your clients and competitors.
Fortunately, with a specialized commercial FSM solution at your side, you won't have to worry about that.
Instead, you'll have all the tools and features you need for your business a touch away. You'll be able to quickly access client and tech information, create customized reports, and do everything else you need to manage your operations from anywhere.
It's the easiest way to get ahead of the curve and give your commercial service business a competitive advantage.