It's Never Been Easier to Migrate Data to an All-in-One FSM Solution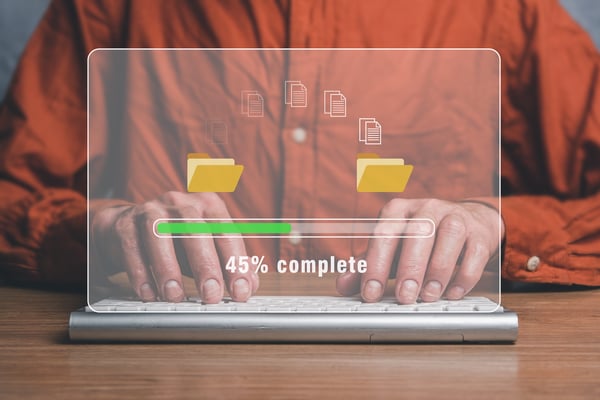 If you're still using a residential FSM solution, you may not be working as efficiently as you could be. Field service management software that's designed for residential settings doesn't have the features you need as a commercial service contractor.
They universally lack the ability to create service agreements and support multiple locations. And they don't give you the ability to dispatch specific pieces of equipment to jobs. To put it simply, they aren't designed with your business's needs in mind.
This doesn't make them bad solutions. They're just the wrong tool for the job. Commercial service contractors can enjoy far greater efficiency and many more benefits by switching to an FSM designed for commercial contexts. And with the right solution, switching doesn't have to be intimidating.
Why Commercial Service Contractors Hesitate to Make the Switch?
We understand the concerns you may have about switching FSM software. But any challenges that may present themselves can be overcome with the right solution and a little guidance. We've tried to make the entire process as seamless and simple as possible.
But there's one reason that stands above the rest when it comes to why more commercial service contractors don't make the switch, even when facing all the benefits of field service management software that's tailored for them:
They dread migrating all their data to a new program.
#1 Reason Companies Don't Switch FSM Software:
Fear of Data Transfer
The idea of moving all their client and job site data to a new system can seem overwhelming. They think about the monotony of moving all that data. Or they worry about the possibility of losing records. Or they're concerned about a dozen other things that could go wrong.
And with all of that in their minds, they simply don't do anything. But that's a mistake. Because they miss out on an incredible tool that could streamline their business, making it significantly more efficient.
Wondering how to make the switch without all the stress? That's where the right software comes in. IndusTrack takes care of the tricky parts, making your data move smoother and your business run better.
Effortless Data Migration: Experience the Ease with IndusTrack
Worry-Free Data Transfer
Commercial FSM software like IndusTrack features a comprehensive, native data migration tool that's built into the software. This feature is backed up by Industrack's extensive experience in data migration. It's something they've been doing for years and in several different contexts. As a result, they've learned some of the best ways to get the job done quickly – and correctly.
This native data migration tool empowers you to transfer your client, service agreement, and job site data from whatever program you're currently using. There's no need for manual entries. No worries about it dropping data. And no hassles.
Migrate Your Data on Your Terms
One of the biggest benefits of commercial field service management software that features native data migration is that you can move to a new all-in-one FSM solution on your terms. If you've got your data currently housed in an Excel file, it can easily be imported into IndusTrack. If, on the other hand, you have data in a backup database file, it can be effectively imported as well.
Commercial FSM software with native data migration capabilities makes it easy to switch to a better, more tailored option for you – without putting your business on hold.
Conclusion
Transitioning from a residential field service management (FSM) solution to a commercial one is imperative for optimizing operational efficiency in service contracting. The limitations of residential FSM, such as the absence of essential features for commercial contractors, underscore the need for a more tailored solution.
Advanced solutions like IndusTrack can seamlessly transition through a dedicated data migration tool. Overcoming this challenge empowers businesses to adopt a more suitable all-in-one FSM solution, facilitating enhanced efficiency without disrupting ongoing operations.

Ready to elevate your business? Get a Free DEMO Session and experience firsthand how we can enhance your profitability.