Multiple Benefits of Implementing a Great Field Service Management Software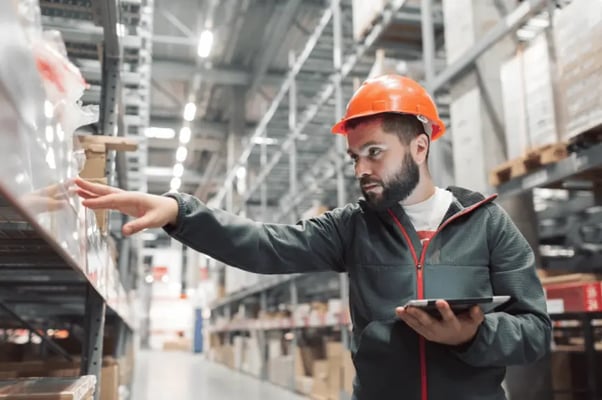 Field Service Management Software can help your business save time and money. By automating many tasks that staff and technicians currently do manually, you can improve your efficiency and accuracy. In this blog post, we will talk about some of the key features of Field Service Management Software and how they can benefit your business.
As a commercial service contractor, your business is always on the go. This presents a number of challenges. Communication between the office and the field can be difficult, especially when an emergency call comes in. Then, it can be difficult to get the tech all the relevant info, like previous service calls, to do the job efficiently. Finally, the office staff gets handwritten notes about the service and has to transcribe them into your billing system which is both time-consuming and prone to errors. A good (FSM) Field Service Management Software can help you streamline communication between the office and field while also keeping track of services rendered to be converted into an invoice – all in one place. Improving communication between the office and field and reducing double data entry can save you hours of labor costs every week, which can then be put into profit-generating activity instead.
You can also create and manage service agreements. With this feature, you will be able to bill customers monthly or yearly based on their agreement. Then, have the required service visits automatically added to your queue of jobs to be assigned to a technician at the appropriate time. Never forget to make one of these highly profitable visits again.
With real-time reporting, you'll see which service contracts are the most profitable. Track how much time it takes for each technician to complete each service call and how many services have been completed against the agreement.
Handle Complex Estimates, Invoices, and Inventory:
Field Service Management Software can help you manage your commercial contractor business by handling complex estimates, invoices, and inventory. When using the software, you can impress your customers from the very beginning by providing accurate quotes for each phase of the project, all in one estimate. Once you have received electronic approval from your customer, convert each phase to a job individually with the necessary parts already applied. Then, when you are finished with the project, invoice the whole thing at once with just a few clicks – or collect payment as each phase is completed. Once a project or phase is invoiced, the parts and materials used will automatically be removed from your inventory. A Field Service Management tool will make managing complex projects so much easier.
Not only will Field Service Management software make managing projects easier, but it will also make follow-up services easier. Keep track of installed parts and equipment – including complete service histories and warranty information. Never have to cover warranty work out of your own pocket simply because you weren't sure if it was still under warranty.
Manage Equipment and CRM Information:
It's critical to have a clear picture of which equipment requires maintenance and when it will be done. With complete customer history accessible on a field service management mobile app, techs have access to each equipment item at every service location, so they have everything they need to do their job quickly and correctly.
But all of the serial numbers, QR codes, and barcodes used by different vendors can make tracking a logistical nightmare. With Field Service Management Software, you'll be able to keep track of each part and piece of equipment at every customer location and when warranties for installation, manufacture, or service expire, allowing you to keep running your business stress-free.
Provide the Best Customer Experience:
This is the ultimate goal for each commercial service contractor. By sending your customers proactive reminders and notifications of upcoming jobs and services, you can protect your commercial service accounts against the competition. By delivering proposals and invoices in a professional format, right on time, and with the level of detail that your customers require, you will ensure you have a steady stream of new business. At the end of the day, implementing Field Service Management Software may be one of the best ways for a commercial contractor to level up their business. By providing the best customer experience possible while tracking every detail of their operations, commercial contractors can protect their accounts and grow their businesses. Field Service Management Software is an essential tool for any commercial contractor who wants to succeed.
Whenever you're ready…here are 3 ways we can help you grow your business:
Claim your Free DEMO Session. If you'd like to work with us to turn your business more profitable, claim your FREE DEMO Session. Our founder personally gets through the process and understands your current situation.
If you'd like to learn more about field service management for free, go to our blog.
If you know another service contractor who'd enjoy reading this page, share it with them via email, Linkedin, Twitter, or Facebook.