Tracking Work History and Service History Without the Heavy Lifting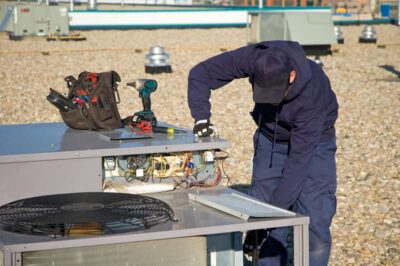 Plumbers, HVAC technicians, electricians, mechanical contractors, and others all benefit from thorough record keeping for each installation and all follow-up work on equipment. Historically, this meant a lot of paperwork for companies who already have limited time to devote to recordkeeping. Today it probably means inputting information into the computer back at the office after a job has been completed.
Unfortunately, both methods leave margin for error. The best method is to track information as the job is being done or just completed. Ideally the information is available for access for different users immediately.
Is It Time to Modernize?
With mobile devices and integrated FSM platforms, the ideal is possible, but many companies are still holding back. This means not only are companies' records limited, but also that until that record is updated, no one else can access the jobsite information.
Work and service history should be updated as it is completed and available to any employee who needs that information in real time. Companies have a lot to gain from modern methods. Competitive contractors are adopting streamlined technologies to organize and manage the entire business from the top down.
The Logistical Nightmare
What happens when a commercial service company works on various equipment over time at one site? How about multiple sites? Every site might have different types of equipment being serviced. Keeping track of service history on each item is vital not just for billing purposes, but also for future reference for jobs and service done. This can create a logistical nightmare. Records of jobsite work might be vague, confusing and not equipment-specific. This costs the company time and resources.
Are We at Risk?
Here are a few questions to ask yourself about your current patchwork of systems and processes (or field service management system). Do your current system or systems:
Track equipment by serial number?
Allow technicians to enter field notes on site? Under a specific piece of equipment?
Show existing equipment at any given location?
Allow office staff to pinpoint what needs service when dispatching technicians?
Show which technician worked on a specific item and when?
Integrate all information so it can be pulled up by date, by job, by technician, or by location?
Our Solution
IndusTrack leaps the recordkeeping hurdles by enabling contractors to track individual equipment by serial number. We also integrated how jobs are accessed from multiple fields within the database.
We let you track equipment by serial number, service history by both location and by tech, and also by date. Having access to work history under all of these locations allows fast, easy access. When a job is captured, the work done is stored under the customer information, including the serial number of parts/equipment installed. For a new service job, office staff can select the precise equipment(s) that needs service.
Putting Everybody on the Same Page
Field technicians can click on a specific item to view the history notes of work done in the past, warranty information, and any other information about that equipment. Tracking equipment by serial number eliminates confusion on service needed and services completed. Technicians can also add notes to the equipment that future techs can see. You can even show who did what on the invoice.
The time to take advantage of detailed, serialized work and service history is now. Once everyone has the ability to drill down and see who did what, when, you'll wonder how you lived without it.
View brief preview videos of IndusTrack's inventory management capability and other features.
Request a personalized demo of IndusTrack today.