Capacity Planning for Commercial Service Businesses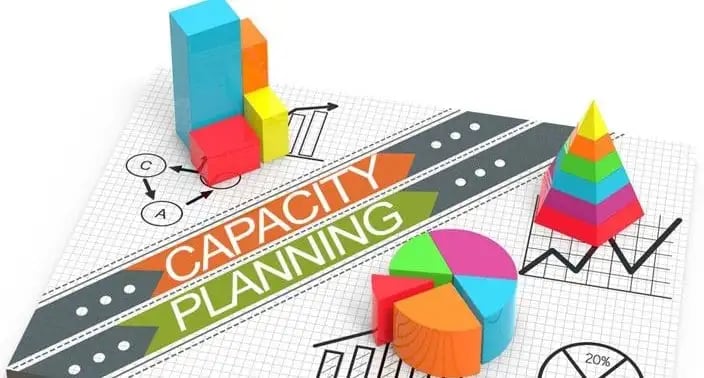 Every business owner knows that time is money, so utilizing staff time in the most productive way possible is the ultimate goal. For commercial service industries, this can mean a large field staff to maintain with many individuals and countless jobs. The ideal would be a complete view of all billable resources in order to manage individuals and jobs for maximum output. The problem management faces, however, is being able to fully utilize all staff in order to bid correctly and work to capacity.
Problems you may be facing:
Are all field staff being fully utilized?
Are job bids accurate?
Is the business working at full capacity?
How quickly can management react to capacity issues?
Can management view historical vs budgeted vs actual capacity?
You may be facing any number of these issues while managing your commercial service business. All of these issues, however big or small, ultimately impact company revenue. Tightening these gaps means immediate improvement to all resource efficiency, which equals output gains and cost savings. What is needed to address each of these is a true picture of your staff capacity and actionable data in line with what is happening in the field. This allows management to make decisions that effectively guarantee all employees are scheduled and working to their full capacity.
Scheduling to Maximize Capacity
Scheduling for maximum capacity means the ability to set specific amounts of time per day for an employee, including breaks and travel time. This creates a total capacity for each field employee and the company overall. Once the capacity is created for the company it will show on the scheduling dashboard. On the scheduling dashboard, office users can view a specific day, week, or month, seeing the total capacity available and what has been used or is blocked off to be used. As the schedules are created for each employee, their individualized capacity continues to decrease, reflecting what has already been scheduled, and showing what is still available. An office user, dispatcher, or management can quickly see if the field staff is fully utilized and which day, week or months have underutilization.
When scheduling jobs with single or multiple employees you can set a budget time for the job. As the field employees use the mobile app to clock in and out of the job, actual job time per employee is automatically getting captured. This gives office staff a clear view of everything that is happening on the field – in real time. This shortens the time needed to check in with field employees regarding location or availability, maximizing all employee time.
Easy Reporting on Scheduling Capacity and Real Time of Completed Jobs
An integrated software, like Industrack FSM gives you the ability to easily produce reports regarding scheduling capacity, as well as how long a job was bid for versus how long it actually took. Once the jobs are completed for a given week or month, office user can access and run reports in order to see the total capacity available, budgeted, and completed. from the capacity and actual time a job took to complete. If a field user is over the budget amount of the job, office user can quickly identify and drill into the job on the same report to see which task took longer than expected, and by whom. This allows management to see what is happening across the board without having to be in multiple locations at once. These newly integrated capabilities will allow management to identify where there are gaps between a job bid and the real time a job actually took. It also will allow management to see how individual field techs work, in order to use them in a way that produces the most productivity while maintaining individual capacity.
Best Solutions for Capacity Planning should have the following:
–Set capacity for each employee (decreases based on previous scheduling)
–Custom scheduling for field employees
-Set daily time restraints, breaks etc.
-Display capacity vs budgeted on daily, weekly, monthly schedule
-Set vacation time by employee to adjust capacity in real time
-Performance reports including capacity, budget, and actual for each employee in any time period
Time management is an essential way to increase overall productivity for your company. The tools IndusTrack has both incorporated and integrated within its state-of-the-art software database for managing service business, gives business owners all they need to close any remaining gaps in underutilized time and availability. A precise picture of field work, real time updates, and individualized scheduling means the ability to manage more directly in order to maximize overall company efficiency.
Solutions IndusTrack provides for achieving maximum capacity:
IndusTrack can addresses all of these problems through their innovative field management database features. Dispatchers Office staff have can see the capacity which for each t for each field employee. All budgeted and actual capacity info is available in reports for management to use in order to maintain correct bidding for jobs and assess the outlook for when jobs will be completed, in a much more precise manner. The Reporting Software was created with the time-pressed manager in mind. The easy to read and real time updates allows for management to get a clear snapshot of everything happening on the field at any given moment.
Request a personalized demo of IndusTrack today.